Battle for the skies: Can Jet, Akasa, Tata-owned Air India challenge IndiGo's dominance?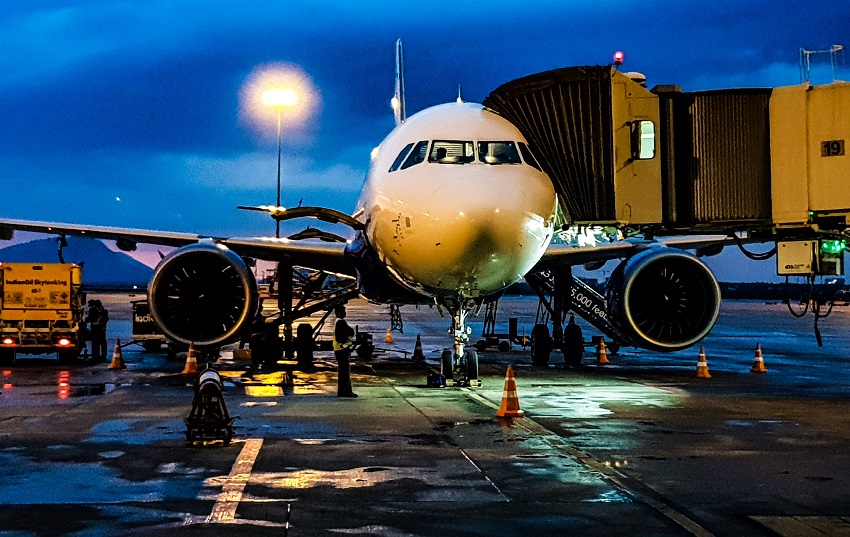 ---

Aviation in India seems to have flown full circle, in more ways than one.
Earlier this year, nearly seven decades after Air India was nationalised, the Tata Group bought the debt-laden national carrier back from the government. Plans are also afoot to revive Jet Airways, almost three years after one of India's best-known private carriers went bankrupt and shut down.
Jet, founded by ticketing agent-turned-businessman Naresh Goyal, is now under a new set of owners—Dubai-based, Indian-origin businessman Murari Lal Jalan and Florian Fritsch, the chairman of London-based financial advisory and alternative asset manager Kalrock Capital Management Ltd.
As Jet gets ready to take wing again, it will have to contend with a very different market, and a totally new reality.
For one, the coronavirus pandemic has completely changed the face of global aviation. With several curbs still in place, flying is not the same as it used to be before 2020. Fliers have to adhere to new rules and regulations and mandatory pre-flight Covid-19 tests, that are here to stay.
But three years since Jet Airways went into bankruptcy, Indian skies have changed far beyond just a few rules.
If and when Jet Airways does take to the skies again, not only will it have to compete with three Tata-owned or backed carriers—Air India, Vistara and AirAsia India—but also with an aggressive Indigo Airlines, which now controls more than half of the civil aviation market share in the country and the likes of SpiceJet and GoAir.
And on top of that a new player—Akasa Air, backed by billionaire stock market investor Rakesh Jhunjhunwala—is set to take to the skies sometime later this year.
Take off and crash-landing
Back in the early 1990s when Jet Airways entered the Indian aviation market, it was a world-class alternative to the sagging government carriers Air India, Indian Airlines and regional airlines Vayudoot and later Alliance Air.
Jet Airways quickly gained market share and became the country's dominant airline, first domestically and then on the foreign routes it served.
To be sure, Jet Airways wasn't the only private airline that challenged the monopoly of Air India in the Indian skies. But several others like East-West Airlines and Damania Airways, which began operations almost around the same time as Goyal's airline, fell by the wayside, and Jet Airways was the only major private carrier that survived.
A near duopoly prevailed over the Indian skies till GoAir, SpiceJet and IndiGo began operations in 2004, 2005 and 2006, respectively, followed by several regional airlines like Trujet, Star Air and FlyBig, that came in after 2015.
Over the years though, Jet Airways' success story went asunder and the company whittled under the weight of a mountain of debt to the tune of Rs 8,500 crore.
But Jet Airways wasn't the only major private airline that went down. Liquor baron Vijay Mallya'a Kingfisher Airlines, too, had a short seven-year run between 2005 and 2012, while the country's first low-cost carrier Air Deccan has only recently revived operations as a minor regional carrier.
Comeback kid and the new challenger
Going by what has so far been publicly reported about Jet Airways' comeback plans, the now-defunct airline is planning to return with a hybrid model that will have a mix of no-frills and full-service flights, in order to be financially viable and cost-competitive.
Citing Jet Airways' new chief executive officer and former SpiceJet chief operating officer Sanjiv Kapoor, Bloomberg reported that the airline will have a two-class configuration where business class passengers will be offered services including free meals. The economy class will, however, be modelled similar to low-cost carriers where flyers pay for meals and other services, the Bloomberg report cited Kapoor as saying.
While Kapoor says that the new Jet Airways management is looking to invest $120 million to revive the airline, Jhunjhunwala said in February that he is investing $50 million in Akasa, which will have an ultra-low-cost no-frills model. "I think I have got a business plan and Ryan Air was profitable from day 1 when 10 European national airlines closed down. So, we have a game plan," Jhunjhunwala told a news channel.
Backed by aviation industry veterans Vinay Dube and Aditya Ghosh, Akasa Air, in October 2021, got the no-objection certificate from the Indian ministry of civil aviation to operate commercial flights.
The airline is preparing to commence operations in June this year and plans to fly around 70 aircraft in the next four years, Bloomberg reported. Airbus, the report said, is in conversation with Akasa for an aircraft procurement deal.
Akasa has also reportedly been in discussions with US plane manufacturer Boeing to procure its B737 Max planes, according to several media reports in the recent past.
As Jet Airways and Akasa Air look to take to the skies, they will, of course, have to fight two elephants in the room—Air India and IndiGo—both of which are dealing with legacy issues of their own. 
Tata's (pipe) dream
As compared to the planned investments by the promoters of Jet Airways and Akasa Air, the Tatas paid a significantly higher price—Rs 18,000 crore ($2.37 billion) to acquire the debt-laden Air India, and the sheer scale of the challenge ahead for the new entrants begins to become apparent.
"I was telling Tata Sons chairman N Chandrasekaran that you are investing Rs 18,000 crore in Air India and we are investing $50 million in Akasa Air, hope I am not living in a pipe dream," Jhunjhunwala quipped to CNBC-TV18 news channel.
But while the Tata Group may have all the money in the world to throw at the former government carrier, creating a lean, efficient and clean organisation, out of the cobwebs, flab and inefficiencies of a seven-decade-old government company will not be easy.
Although the Tata Group has promised that no jobs at Air India will be axed for at least a year after the takeover, the coming year could see the conglomerate go in for a major rationalisation exercise. This could lead to a potential confrontation with the airline's entrenched unions, which have been very vocal in the past.
To be sure though, in October, the Air India staff unions which include the Indian Pilots' Guild, the Indian National Commercial Pilots Association and the All India Cabin Crew Association had expressed their happiness at the government's deal with the Tata Group. But it remains to be seen how long this bonhomie will last if their jobs are on the line.
Then there is the issue of resource rationalisation. The Tatas now own and operate three carriers. While Vistara is a full-service airline, Air India operates on a hybrid model of full service and no-frills flights that will compete directly with Jet Airways. AirAsia India, on the other hand, is a no-frills airline that competes directly with IndiGo, SpiceJet and GoAir, and will be a challenger to Akasa Air.
So, while the two new competitors will have a lot on their plate, the Tatas will need to make sure that their Air India gamble does not flop.
IndiGo's travails
Then, there is IndiGo, which is just about emerging from a long boardroom battle, with co-founder Rakesh Gangwal stepping down from the company's board in February. However, while announcing his decision to reduce his stake in the company over the next five years, Gangwal had reportedly hinted at a return to the board sometime in future, although for that, he will need co-founder Rahul Bhatia's support.
Gangwal controls a 36.6% stake in InterGlobe Aviation, which owns and operates IndiGo. His stake is valued at nearly Rs 28, 180 crore, as per the closing price on Friday. Bhatia owns 38.18% of the company. The two promoters had a falling apart in 2019 on allegations of governance lapses resulting in an inquiry by the Securities and Exchange Board of India and an arbitration.
"I have been a long-term shareholder in the company for more than 15 years and it's only natural to someday think about diversifying one's holdings. Accordingly, my current intention is to slowly reduce my equity stake in the company over the next five plus years. While new investors should benefit from the potential future growth in the company's share price, a gradual reduction of my stake should also allow me to benefit from some of the upside," Gangwal wrote in his letter to the board.
"After considerable thought, I see only one clear path to address the issue. Regrettably and effective immediately I am stepping off the board…Sometime in future, I shall consider participating again as a board member," Gangwal wrote.
Bhatia is now the managing director of the company and has his own hands full. With rising prices of aviation turbine fuel, IndiGo is finding it hard to hand out generous pay increases to its pilots, crew and other employees. IndiGo CEO Ronojoy Dutta reportedly recently wrote to the airline's pilots after the staff protested pay cuts, saying that salary was a "thorny" issue and that the underlying imperatives are to consider the wage structure in competitive industries.
The company had cut the salaries of its pilot by as much as 30% during the peak of Covid-19. It hiked the salaries of pilots by 8% on April 1, saying another hike of 6.5% would be implemented in November if the industry sees no further disruptions. The salaries are, however, nowhere near the pre-Covid levels.
"Competitive landscape is becoming more intense," he said, adding that the low-cost carrier space was becoming "awfully crowded" with IndiGo, SpiceJet, GoFirst, AirAsia India, and Akasa.
And this is how India's aviation game is poised right now. Just as in 1953, when Air India and other private airlines were nationalised, and then in the early 1990s and the mid- to late 2000s, the country's skies are again crowded with at least half a dozen reasonably sized airlines, and several smaller regional carriers.
There is bound to be a shakeout, and only those that can hold their nerve, will survive, while the rest will again either be gobbled up or will fall by the wayside.
May the best airline soar.
Start Investing in 5 mins*
Rs. 20 Flat Per Order | 0% Brokerage
About the Author
Open Free Demat Account
Account belongs to
By proceeding, you agree to the T&C.