How Adani Group upended cement industry with $10.5-bn Ambuja, ACC deal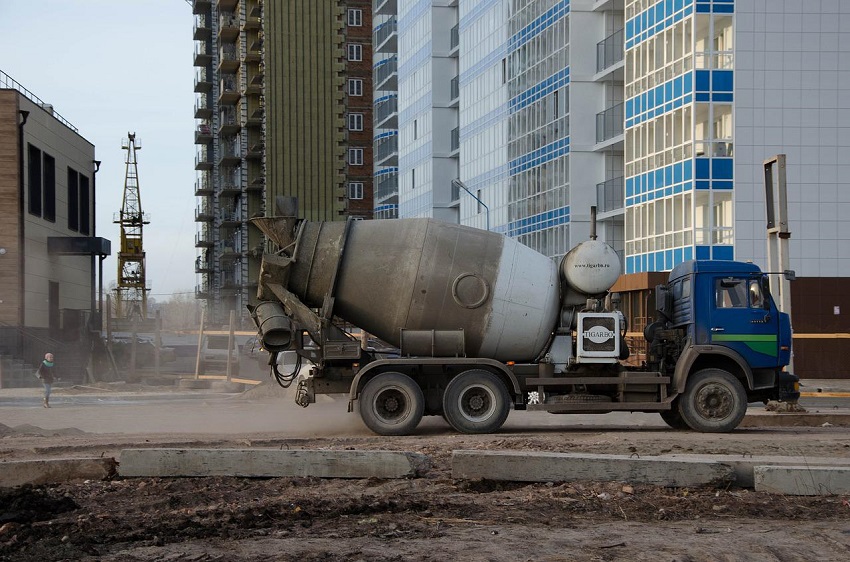 ---

In 1983, two Gujarati traders with limited knowledge of cement or manufacturing set up a cement manufacturing company. Almost forty years later, the company they founded and made one of India's biggest and most well-known cement brands is now being taken over by another Gujarati businessman with limited presence in the sector.
Indeed, life has come full circle for Ambuja Cements—the company Narotam Sekhsaria and Suresh Neotia started all those years ago and which is now being acquired by Gautam Adani, the chairman of the Adani Group and the wealthiest man in India. Ambuja's transition, however, from Sekhsaria and Neotia to Adani wasn't straight-forward and there was another player in between—Holcim Group.
Holcim, the Swiss building materials giant and the world's biggest cement maker, had acquired Ambuja and its unit ACC Ltd in 2006 as part of its India expansion. On Sunday night, May 15, Holcim and Adani announced they had signed a binding agreement for the Indian conglomerate to acquire the European giant's stake in Ambuja and ACC.
Holcim will sell its 63.11% stake in Ambuja Cements and its 4.48% direct stake in ACC. Since Ambuja owns a 50.05% stake in ACC, the deal means Holcim will also exit ACC and Adani will acquire the two cement companies.
Adani will pay Rs 385 per share for Ambuja Cements and Rs 2,300 each for ACC. This translates into cash proceeds of $6.4 billion, or Rs 49,620 crore, for Holcim.
Adani has also made an open offer to public shareholders of Ambuja and ACC to buy at least an additional 26% stake. This would cost Adani about $4 billion, assuming the open offer is fully successful. Overall, this means Adani would have to shell out almost $10.5 billion to take control of Ambuja and ACC.
But why is Adani seeing value in companies that the world's biggest cement maker is exiting? To understand that, let's first get into the reasons behind Holcim's exit.
Holcim's India exit
Holcim had entered India about 18 years ago, in 2004-2005, as part of a global strategy wherein it began to expand its cement capacities worldwide. It wasn't the only one to do so. Lafarge, an erstwhile French cement maker that is now part of Holcim, was also expanding in India, as were a host of local companies as they sought to benefit from an expanding Indian economy and growing need for cement for infrastructure and real estate projects.
Unlike its exit, Holcim's India entry and expansion were spread over several transactions over a period of a few years. It first acquired a minority stake in Associated Cement Companies, now known as ACC, and then took control of the company. Through a separate set of transactions a couple of years later, Holcim took control of Ambuja. Then, in 2013, Ambuja bought most of Holcim's direct stake in ACC.
In 2016, Holcim and Lafarge combined their global operations, creating LafargeHolcim. Last year, it changed its name to just Holcim for better brand recall. As part of their global merger, Lafarge had to sell most of its India assets to meet anti-competition concerns. Those assets, which included three cement plants and two grinding units, were picked up by a unit of chemicals and detergents maker Nirma $1.4 billion. That company is now known as Nuvoco Vistas Corp. After this deal, Holcim also tried to merge Ambuja and ACC for better synergies, but didn't succeed.
Cut to 2022, Holcim now has a new global strategy. Holcim is now focusing on expanding its building solutions and products business under its 2025 strategy to drive growth. Under this strategy, it is not only restructuring its operations in several countries but also aims to reduce debt and position itself in the sustainable building materials space. Holcim has already sold its cement business in Brazil and is looking to exit Zimbabwe, too.
"The construction sector has never been as attractive as it is today, with so many opportunities to build better and more with less, to improve living standards for all in a sustainable manner," said Holcim CEO Jan Jenisch. "In the last twelve months, we have invested CHF 5 billion (about $5 billion) in Solutions & Products as a new growth engine for the company, while continuously pursuing bolt-ons in aggregates and ready-mix concrete."
Adani's cement foray
Holcim put its India business on the block just a few months ago. Given the large size of the business, only a handful of suitors came forward. Billionaire Sajjan Jindal-led JSW Group and Adani were among the front-runners, though there were also late reports of billionaire LN Mittal-led steel giant ArcelorMittal entering the fray.
Another late entrant in the race was said to be billionaire Kumar Mangalam Birla-led UltraTech, even though it would have faced anti-competitive concerns in sealing a transaction since it is already India's biggest cement maker. However, they were all beaten by Adani.
The deal will complement several of Adani's existing businesses. Adani Group is already one of India's biggest builders of roads and highways. It is also India's biggest ports and airports operator, the biggest renewable energy company, and has a large real estate, thermal power and electricity transmission business. This means the group has a large requirement for cement. And that's where Ambuja and ACC fit in perfectly.
The in-house requirement aside, demand for cement will go up in India thanks to the massive infrastructure buildup underway in the country. The vast number of expressways, highways, border roads, metro train lines, airports, ports and other infrastructure projects will continue to make the cement industry attractive for years to come.
In fact, India is already the world's second-biggest producer of cement, after China. And the production figures indicate just how large the opportunity can be. India produced 330 million tonnes of cement in 2021 while China produced 2,500 million tonnes. Third-placed Vietnam produced 100 million tonnes. This clearly shows the cement industry is a good place for manufacturers to be in.
However, India's cement industry is heavily underutilized. For instance, the utilization levels in the industry have varied around the 60-65% levels over the past few years. This essentially means almost one-third of the existing manufacturing capacity of more than 500 million tonnes is lying utilized.
The deal for Holcim's India business propels Adani to the No.2 spot in India's cement market. UltraTech, the No.1 player, has an annual manufacturing capacity of almost 120 million tonnes. Ambuja and ACC together have a capacity of almost 70 million across 31 cement manufacturing sites and 78 ready-mix concrete plants.
Other large cement makers such as Shree Cement and Dalmia Bharat have a capacity of around 43-44 million tonnes and 36 million tonnes, respectively, according to their websites.
Apart from the market leaders, India has about three dozen other cement manufacturers. But a quick look at their manufacturing capacities indicates how far Adani has jumped. While UltraTech accounts for a third of India's output, Ambuja and ACC combined make up for a fifth of India's total production. And billionaire Adani has already made his intentions clear.
Adani told The Economic Times he planned to double Ambuja-ACC's cement capacity to 140 million tonnes over the next five years. He said the Adani Group was "well positioned" to build an integrated and differentiated business model that "will be competitive and hard to match" given that it can combine its own demand of cement with its several existing businesses such as ports and logistics, energy and real estate.
No doubt, that would be great for Adani Group. But will it benefit the overall cement industry? It will definitely increase the market share of the big companies. And if Adani doubles its capacity not by setting up new units but by acquiring smaller peers, it may even lead to higher capacity utilization and better price realization. Whether that actually happens, we will find out in just a few years.
Start Investing in 5 mins*
Rs. 20 Flat Per Order | 0% Brokerage
About the Author
Open Free Demat Account
Account belongs to
By proceeding, you agree to the T&C.