PVR, Inox shine as theatres to open before Diwali, but picture 'abhi baaki hai'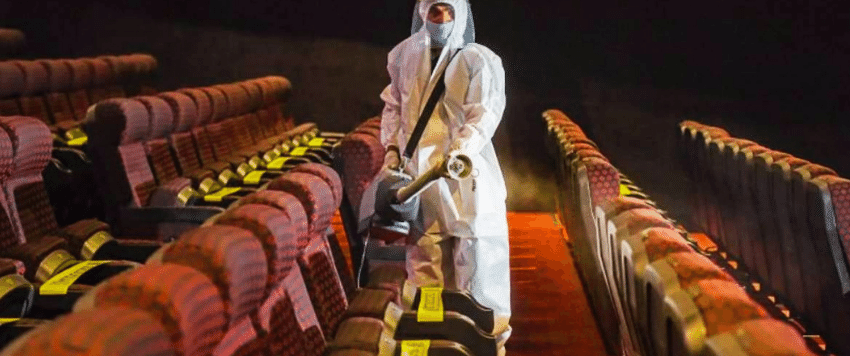 Publicly listed multiplex operators were among the hardest hit from the Covid-19 pandemic as lockdowns and social distancing virtually put an end to the business with the government forcing theatres to put down the shutters.
But the business was also significantly impacted as producers, who draw a large part of their revenues from theatrical releases, decided to postpone their releases as digital premiers need not make up for large production budgets of big starrers. The pipeline of releases was also shaken up as social distancing meant more staggered filming schedules in Bollywood as also for international flicks.
While several states had allowed opening of theatres over the last few months, the state of Maharashtra, the home of Bollywood, had continued with the temporary ban on cinema chains. The state government said during the weekend they would allow cinema operators to restart business from October 22. This would mean multiplex theatres would be open in the run up to the key festive season of Diwali in November first week.
Picture abhi baaki hai
Although detailed rules for the opening are yet to be made public but it is expected that to begin with the state is likely to allow cinema chains to open with only 50% capacity to maintain social distancing.
The pent-up demand from consumers mean that those slots are likely to be fully booked as fear of the pandemic slowly recedes with better vaccination drive.
Not surprisingly, stocks of two listed multiplex chains, PVR and Inox Leisure, soared on Monday on the back of the development. Both the stocks touched 52-week highs during intra-day trades.
Interestingly, both the stocks had hit their all-time highs in February 2020 and lost half their value in the subsequent month as the lockdown affected business.
The stocks have been trying to break out as the impact of the pandemic subsided after a brutal wave in north India in April-May. PVR is now up over 60% in the last four months and Inox has climbed over 40% in the same period.
The sharp run-up has made some analysts cautious and they feel that while momentum moves may help traders to still make money if they invest in the stocks, one may look at entering the stock if there is some correction.
For one, the multiplex operators are not going to get back to pre-pandemic business level anytime soon. Besides the expected limited opening of theatres, the concern about the pandemic wave re-emerging remains.
What experts say
According to Avinash Gorakshkar, head of research at Profitmart Securities, feels it is still two to three quarters more when these theatres will start operations at 100% strength.
He says that these stocks are available at discounted price and market is keeping this discount till FY23 so one should buy these stocks keeping long-term time horizon in mind.
However, since both PVR and Inox shares have soared, one should wait for profit-booking and then take fresh position in the counters, Gorakshkar added.
Sumeet Bagadia, executive director at Choice Broking thinks one can initiate momentum buy in PVR share at current market price for the short-term target of Rs 1,750 maintaining stop loss at Rs 1,480 apiece.
On Inox shares, he feels that one can buy and hold the counter at current market price for short-term target of Rs 400-425 apiece maintaining stop loss at Rs 350 levels.
Nirmal Bang Institutional Equities said that Hindi film producers are ready to release fresh big-budget films, though they were reluctant to release them when screens opened up in November 2020 after the first wave.
"Hindi content in a typical year delivers 60-70% of multiplex revenues. Disney in early September 2021 announced that all new movie releases in 2021 – no commitments beyond 2021—would go to the theatres first and then to other distribution platforms after a window of 30-45 days or more. This should assuage concerns around OTT eating into the theatrical business."
The brokerage has lowered its estimates for FY22, as opening up of theatres has been delayed from its earlier expectations, leading to likely weaker-than-expected December quarter.
It has raised the target price for PVR from Rs 1,561 to Rs 1,934 while Inox Leisure's target price has been raised from Rs 381 to Rs 492. "If the second half 3QFY22 sees solid recovery, we expect cash bleed of both the companies to come to a halt," Nirmal bang said.
Brokerage house Sharekhan expects a sharp increase in movie releases by large movie studios. "Given the huge content line-up, we believe PVR is well-placed to capitalise on the strong pent-up demand and is expected to report strong revenue growth for FY2023E," it noted.
Open Demat Account

Enter First Name & Last Name
Start investing in just
5 minsFree Demat account,
No conditions apply
0%* Brokerage
Flat ₹20 per order
Open FREE Demat Account in 5 minutes

Mobile Number
There is some issue, try later