RBI Monetary Policy keeps status quo in Apr-22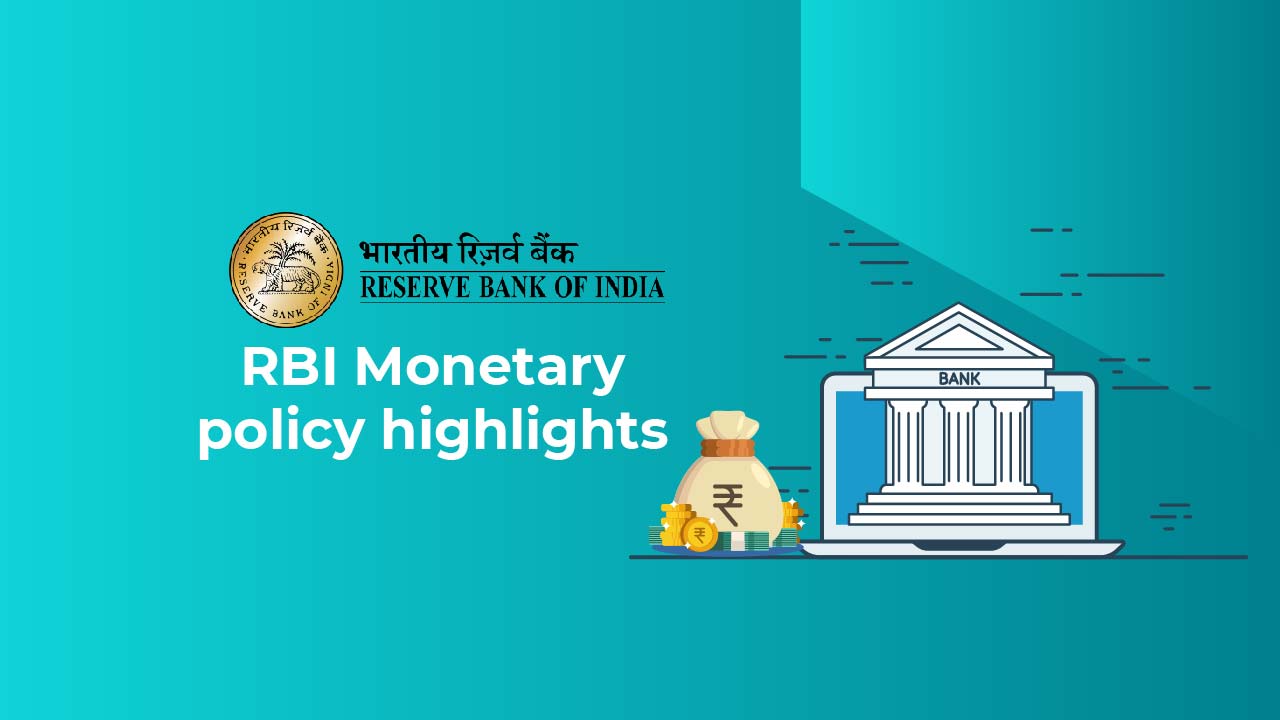 ---

The Apr-22 monetary policy (first policy of FY23) was supposed to be extremely important. As we write, the Fed has already raised rates by 25 bps in Mar-22 and will hike in each of the 6 FOMC meets left in 2022. In addition, it will also be downsizing the bond book by $95 billion each month. The dilemma for the RBI was; whether to follow the hawkish global path or take the risk of monetary divergence by sticking to its guns? First, a bit of background.
Between the Feb-22 monetary policy and the Apr-22 meet, there were several far-reaching changes that have happened. For instance, the Russia-Ukraine war has added a geopolitical dimension, oil prices have gone through the roof and the Fed is appearing to be incorrigibly hawkish. In fact, now the Fed will rapidly hike rates and also wind down bond liquidity. In this back ground, let us first look at the major highlights of the Apr-22 monetary policy.
Major takeaways from the Apr-22 Monetary Policy

•    The repo rate held at 4%; reiterating the RBI's commitment to growth even at the risk of monetary policy divergence. RBI maintains status quo on reverse repo rates at 3.35%.
•    This keeps the bank rate and Marginal Standing Facility (MSF) rate pegged at the derived level of 4.25%. RBI wants to keep rates low to encourage a full-fledged recovery.
•    RBI reduced the FY23 GDP growth target by 60 basis points from 7.8% to 7.2%. At a more rational level, RBI also raised CPI inflation target for FY23 from 4.5% to 5.7%.
•    All 6 MPC members voted unanimously voted to hold repo rates at 4% to keep it growth supportive. All members, including JR Varma, also voted for accommodative stance. 

Pragmatic changes to FY23 GDP and inflation 

Let us talk about growth first. RBI cut growth estimates for FY23 by 60 bps to 7.2%. This reflects the combined impact of Russia-Ukraine war, surge in oil prices, commodity inflation and Fed hawkishness. RBI expects robust Rabi output and recovery in contact intensive sectors to be the positives. However, rub-off effects of global hawkishness cold dominate. RBI has back-ended significant impact on growth. GDP growth for FY23 is broken up into 16.2% in Q1, 6.2% in Q2, 4.1% in Q3 and 4.0% in Q4 with growth risks broadly balanced.
Let us turn to inflation. With the supply chain constraints created by the war and with oil above $110/bbl, inflation is for real. Even the relentless Fed hawkishness points to US inflation rising beyond 8%. Risk to inflation stems from 2 factors; uncertain geopolitical situation in Ukraine and global food inflation offsetting price normalization efforts. The 5.7% RBI inflation projects has front-ended inflation risk. The 5.7% full-year inflation is broken up into Q1-FY23 at 6.3%, Q2-FY23 at 5.8%, Q3-FY23 at 5.4% and Q4-FY23 at 5.1%.
Has the RBI been too sanguine?
That is a question that only time will answer. However, one must admit that it is rather surprising that the RBI has opted to maintain status quo on rates. It has not even attempted to hike the reverse reports or, at least, abandon the accommodative stance of the monetary policy. This clearly shows that the RBI is willing to take the risk of monetary divergence on the assumption that growth gains will make up for the risk.
But, it may not really be that simple. The US likely to increase rates by 200 bps in 2022 and also unwind $95 billion of bond portfolio each month from May 2022. Obviously, the RBI cannot overlook the risk of monetary divergence. It has been noticed in the past that capital flows and currency sell-offs can happen without warning and become a vicious cycle. Hopefully, the RBI has a back-up plan to handle eventualities that could arise.
 
Start Investing in 5 mins*
Rs. 20 Flat Per Order | 0% Brokerage
About the Author
Open Free Demat Account
Account belongs to
By proceeding, you agree to the T&C.