Sovereign Gold Bonds Issue 4 (FY23): How to approach?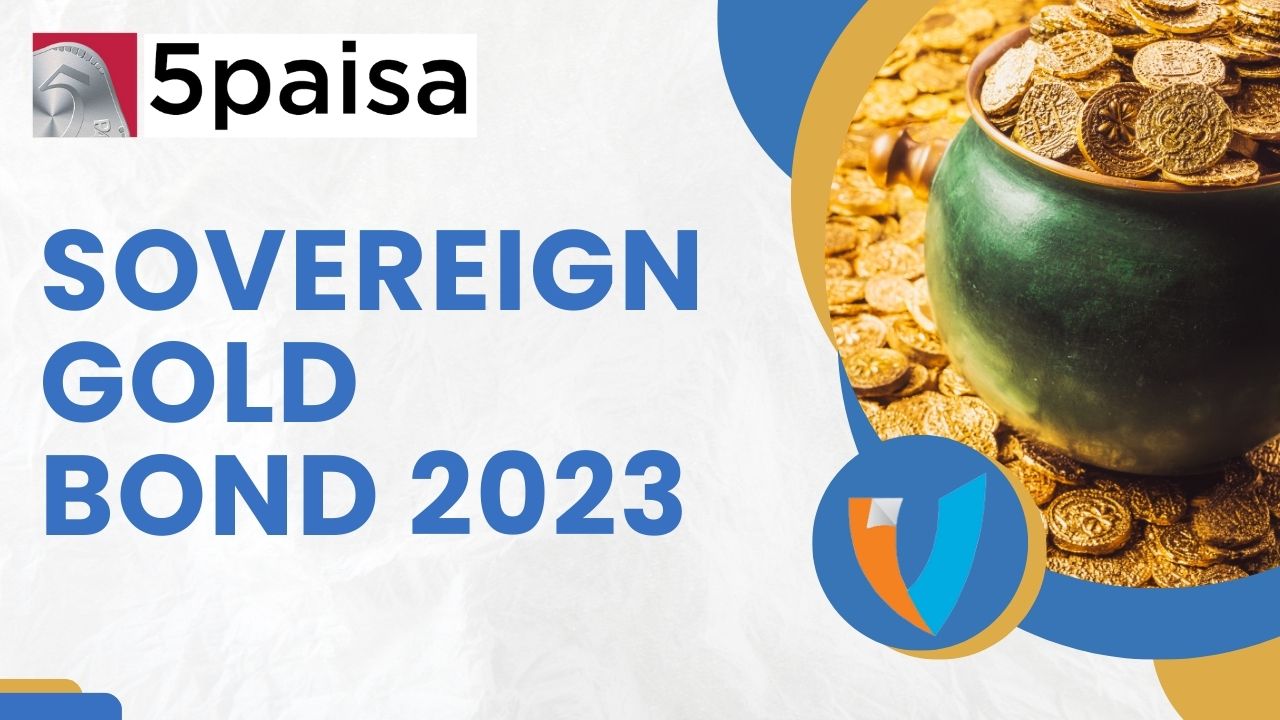 ---

When it comes to investing in gold, there are two fundamental questions that investors need to answer. How much to invest and how to invest? Let us clarify here that when we talk of gold investing, we are looking at gold as a hedge to your portfolio. Hence this is distinct from gold jewellery and other personal effects that people own for embellishment value. We are talking about gold, only for its investment value.
Ideally, gold must be between 10% and 15% of your portfolio value. That means; when gold is looking good due to macroeconomic uncertainty, then 15% is the level to maintain. However, at other times, it can be closer to 10%. Gold is not an investment for returns; hence it must be seen as purely a hedge that gives protection to the overall investment portfolio in uncertain times. That brings us to the next question; how to buy gold?
How to buy gold for investment purposes?
Obviously, as stated earlier, gold for investment purposes excludes the gold you hold as jewellery and as personal effects or as family heirlooms. Outside of that, gold for the purpose of investment can be held in the form of gold coins, gold ETFs and sovereign gold bonds (SGB). Here is a quick look at these 3 approaches.
Gold coins have the physical ownership gratification but they carry other challenges. For instance, it has to be stored safely and transporting gold can be a risky affair. Also, there is a conversion cost to it based on the purity of the gold.
 

Gold ETFs are available on tap. That makes the gold ETF market extremely liquid and also very easy to access. You can buy and sell gold ETFs at market linked real time prices through your trading account and hold gold ETFs in your demat account.
 

Finally, there are the sovereign gold bonds (SGB) issued by the government. These are guaranteed by the government in terms of grams of gold issued and they also pay interest at regular intervals, which are again guaranteed by the government. Also, they can be more efficient in terms of capital gains tax treatment, as we shall see later.
Sovereign Gold Bonds – Series IV (SGB222304)
The issue of sovereign gold bonds for FY22-23 (fourth series) opened for subscription on 06th March and closes for subscription on 10th March 2023. The table below captures the key highlights of the latest Sovereign Gold Bond issue (SGB222304).
| | |
| --- | --- |
| Particulars | Details of the SGB issue |
| Name of the SGB series | SGB222304 |
| Issue open and close date | 06th March 2023 to 10th March 2023 |
| Issue price for the SGB222304 issue | Rs5,611 per gram |
| Issue price for digital applications | Rs5,561 per gram (digital discount of Rs50) |
| Bidding session timing | 10.00 AM to 5.00 PM |
| Minimum Bid Quantity | 1 gram |
| Maximum Bid Quantity | 4,000 grams (20,000 grams for Trusts) |
| NRI eligibility | NRIs cannot apply for SGBs |
Here are some of the highlights of the SGB222304 issue:
Investors can apply for SGB222304 series of sovereign gold bonds either in the form of physical certificates or through direct credit to their existing demat account.
 

Investors can also submit physical applications, but it is much easier to invest online; either through online net banking or through online trading accounts.
 

SGBs are sold through scheduled commercial banks, SHCIL, CCIL, designated post offices, and recognized stock exchanges like NSE and BSE. However, SGBs are not sold through small finance banks, payment banks or through regional rural banks.
 

Nominal value of the bond is based on grams of gold (of 999 purity). It is this nominal value in grams of gold that is guaranteed by the government of India.
 

The price of the current issue (SGB222304) has been determined based on the last 3-days average price of 999 purity gold as put out by the IBJA (Indian Bullion and Jewellers Association).
 

Sovereign Gold Bonds (SGB222304) will have a lock-in period of 8 years. However, government will offer premature redemption at the end of fifth, sixth and seventh year at the extant prices. SGBs will also be listed after 6 months from the date of issue.
 

The effective date of allotment of the sovereign gold bonds (SGB222304) will be 14th March 2023.
 

The sovereign gold bonds (SGB222304) will carry an assured interest payment of 2.50% per annum, payable on a half yearly basis. There will be no TDS on the interest paid, but the entire interest earned is taxable in the hands of the investor.
So, what is the unique edge that sovereign gold bonds bring to the table?
Sovereign Gold Bonds bring a unique edge
As a product, the sovereign gold bonds, including SGB222304, bring some unique advantages. The first major advantage is the assured payment of interest at the rate of 2.5% per annum. This is over and above the capital appreciation that investors can possibly earn since the SGBs are pegged to the price of gold. Even though the interest is taxable, it still enhances the effective yield on sovereign gold bonds.
The biggest edge is, perhaps, the capital gains tax exemption. Sovereign Gold Bonds have a lock-in period of 8 years and if the SGB is sold after the end of 8 years, then the entire capital gains (irrespective of the amount) is entirely tax free in the hands of the investor. Here is a small point to note. There is a redemption window earlier, but in that case you lose the capital gains tax exemption and it would be taxed as long term capital gains.
Above all, while the upper limit for gold bonds is 4,000 grams per year, investors can apply in the name of different family numbers, subject to the KYC being done and this limit will individually apply to each family member. However, in the case of joint holdings, the upper limit will continue to be 4,000 grams in the name of the first investor.
Finally, some macro stories on Sovereign Gold Bonds
Sovereign bonds were first introduced in the year 2015, so here is a quick look at the macro story till date. Since 2015, there have been a total of 62 SGB issues till date and SGB222304 will be the 63rd SGB issue. Till date, the government has sold SGBs equivalent to 99,094 KG of gold and has raised Rs43,262 crore in the process. The total value of all the gold bonds issued till date stands at Rs55,602 crore. But there is something more interesting.
Out of the 99,094 KG of gold sold through SGBs since 2015, redemption was only 1,052 KG and the remaining 98,042 KG are still held. One reason is that the 8-year lock-in period for the first issue will be completed this year and early redemptions are not tax efficient. However, year 2023 onwards will be a test of how sticky people are towards their sovereign gold bond (SGB) holdings.
Start Investing in 5 mins*
Rs. 20 Flat Per Order | 0% Brokerage
About the Author
Disclaimer
Investment/Trading in securities Market is subject to market risk, past performance is not a guarantee of future performance. The risk of loss in trading and investment in Securities markets including Equites and Derivatives can be substantial.India consu
Open Free Demat Account
Account belongs to
By proceeding, you agree to the T&C.