Startup layoffs are gathering pace, and the worst is yet to come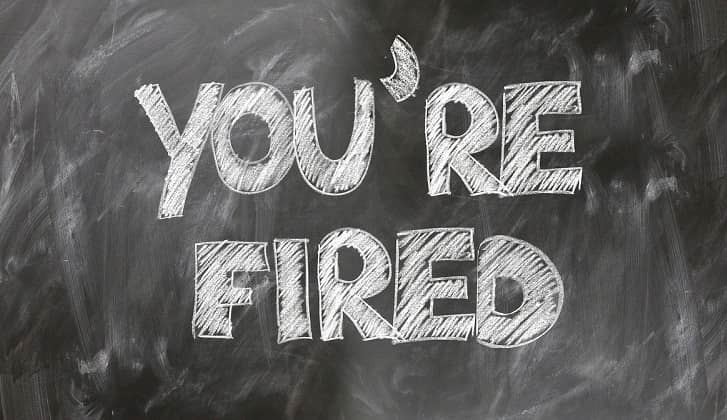 ---

At the beginning of the year, Prime Minister Narendra Modi declared, with much bombast, that startups were going to be the "backbone of new India".
Modi did not just stop there. He said that Indian startups were "changing the rules of the game" and that the current decade was being called the "techade" of India, given a boom in the tech startup space, especially in the wake of the coronavirus pandemic, which saw most of the world work from home and go remote. Modi also declared that 16 January would be observed as 'National Startup Day.'
Modi is an astute politician, given his electoral successes over the last couple of decades. But even he could not foresee the bloodbath that would ensue in less than six months after he had made these assertions with much fanfare.
Over the last six months, at least two dozen Indian startups have fired almost 10,000 employees, both permanent and contractual, as fears of big-ticket funding cheques drying up have gripped the startup world.
Some of the startups that have axed jobs include marquee, well-funded unicorns like mobility major Ola, edtech platforms Vedantu and Unacademy, ecommerce startups Blinkit, Meesho and Cars24, and esports and mobile gaming company Mobile Premier League (MPL).
Information pieced together based on news reports over the last six months shows that of all the major Indian startups, cab- and bike-hailing company Ola has fired the most people, at least since the beginning of this year.
Other startups that have let go of at least a thousand or more people over the same period include Blinkit, Unacademy and Byju's-owned WhiteHarJr.
It is not as if these companies have been short of funding over the last few years. In fact, if one looks at the total cumulative funding raised by just these two dozen companies, the figure comes to well north of $9.5 billion.
Not only have they been backed by some of the best-known global investors, they also command significant market shares in their respective domains. 
So, why are these startups laying people off in the thousands?
The turbulence begins
For one, 2022 started off rather poorly for investors across most of the world. Even as the global economy was beginning to finally open up after crippling lockdowns, prices of crude oil and other commodities were spiking. China's restrictions to contain Covid-19 disrupted supply chains and made matters worse.
Consequently, inflation began accelerating. This has prompted central banks around the world, including the US Federal Reserve and the Reserve Bank of India, to start withdrawing their fiscal stimulus and raise interest rates.
Towards the end of February, Russia invaded Ukraine, sparking fears of a massive escalation that could involve a direct confrontation between Moscow and the NATO block led by the US.
This prompted a global sell-off, with stock markets and investor sentiment crashing. One major casualty of this chaos is startup funding into emerging markets like India.
While the first three months of 2022 saw Indian startups snag cheques worth $11.7 billion, with as many as 13 companies reaching valuations in excess of $1 billion to enter the coveted unicorn club, things have begun to slow down since.
In April, Indian startups garnered cheques worth $3.4 billion, but the country did not mint any new unicorn. On the other hand, India did see its 100th unicorn in May, but only $1.6 billion of venture capital money flowed into the startup space in the country.
Now, while the first five months of the year have seen more than $16 billion flow into Indian startups, the pace of funding has slowed down considerably, stoking fears that a cash crunch is imminent.
Moreover, the most prominent venture capital and private equity firms including Sequoia Capital, Lightspeed Venture Partners, Y Combinator and SoftBank, which have been bankrolling the Indian startup ecosystem over the last few years, have reportedly read the riot act to the companies in their respective portfolios. They want the startups backed by them to shape up, lower their cash burn and survive this tough economic situation.
Reports say that these big investors have now begun providing memoranda and footnotes to their portfolio companies and startups on how to deal with the current crisis. Startups should focus on long-term growth, lower cash burn, lower costs, and accept that an economic recovery could take 18-24 months.
Sequoia, for instance, recently advised its founders to tighten their belts and focus on profitability as capital became scarce. It warned that the current crisis is a "crucible time" for the ecosystem and that it does not expect a V-shaped rebound.
Similarly, Y Combinator, a startup incubator and one of the most prolific early-stage investors, sent out an 'Economic Downturn' letter to its founders, telling them to prepare for the worst by slashing costs and extending the runway as soon as possible. Orios Venture Partners, Beenext, and Lightspeed Venture Partners have issued similar cautions to their portfolio businesses.
Simply put, investors now want startups to trim costs and remain in business for as long as possible.
Result: mass layoffs.
From ecommerce to edtech
In a blog post, Vamsi Krishna, Vedantu's co-founder and chief executive officer, said that his edtech startup had to fire employees owing to "conflict in Europe, imminent recession fears, and Fed rate interest hikes," which have constricted funding.
Ecommerce has seen the most layoffs, followed by edtech. The two sectors have collectively seen at least 17 startups lay off 8,318 employees so far. This means that almost nine in every 10 employees laid off were working in either ecommerce or edtech, a report by online portal Inc42 notes.
And the worst, say analysts and those within the startup ecosystem, may be yet to come.
Not only has funding begun to dry, startups are no longer commanding sky-high valuations. Reports say that Meesho has been looking to raise fresh cash at a valuation of $8 billion, but has been unable to. Investors say it is still burning cash at $46 million a month, and so are unwilling to value it much higher than the $4.9 billion price tag it commanded when it was last capitalised in 2021.
In a tough market, investors don't just want revenue, they want to see profitability and long-term growth prospects.
Citing tech recruitment firm iXceed Solutions' Yogita Tulsiani and Instahyre's Sarbojit Mallick, a Business Insider report said that more layoffs are expected in the near future.
According to the report, Tulsiani says that this scenario will impact both low- and well-funded startups, as most companies carried out aggressive hiring drives during the pandemic's early stages and are now unable to retain such a bloated headcount.
Every company has a long-term strategy, and unexpected events like those presently taking place can impact hiring and team sizes, says Mallick, according to the report.
This, say analysts, has led to a heightened sense of anxiety across the startup workforce, as people are fearing imminent job losses, and may have nowhere to turn to, if they are laid off.
"The anxiety is heightened by funding rationalisation, which will select out quality organisations and, as a result, lead to the closure of certain startups," concluded Neha Khanna, director at management consulting firm ValPro, according to the report cited above.
India is not alone
Having said all this, the mass layoffs are not a uniquely Indian phenomenon. Globally, startups have fired more than 20,000 people, with nearly half the number coming from India.
Since April, at least 20,514 workers have lost their jobs at software companies globally, according to layoff aggregator Layoffs.fyi. The US topped the pack. According to Nikkei Asia, the figure has doubled in the last two weeks, indicating that the sector's labour market has deteriorated.
The actual numbers could be much higher as these figures do not always account for the contract workers who have been let go. Moreover, not every startup that lays off staff actually announces the negative development.
To be sure, companies have been laying people off en masse ever since March 2020 when the coronavirus pandemic-induced lockdowns began singeing the global economy.
But the current spike in the layoffs is coming even as the global economy has more or less fully opened up and business activity is back at pre-pandemic levels.
Yet, a rising interest rate scenario, and with no end in sight to the war in Ukraine, the fears of a global recession are rising. And this could only mean more bad news in the offing for startups in India and across the world.
Start Investing in 5 mins*
Rs. 20 Flat Per Order | 0% Brokerage
About the Author
Open Free Demat Account
Account belongs to
By proceeding, you agree to the T&C.