These stocks are locked in upper circuit as Sensex rallies over 500 points.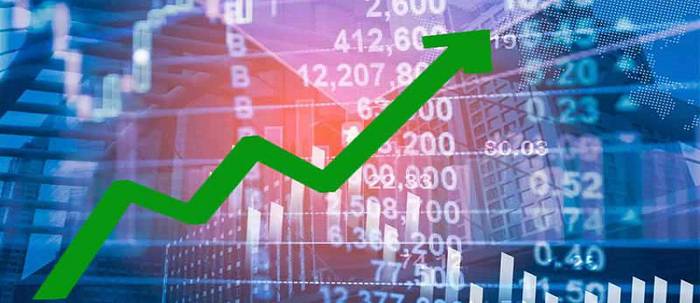 The benchmark indices have made a strong start in Thursday's trading session and are cheering up the market. BSE Sensex has jumped over 500 points and NSE's Nifty has zoomed beyond 150 points. Titan, M&M, Maruti Suzuki, HCL Technologies and Asian Paints are the top gainers within Sensex, whereas Axis Bank, HDFC Bank, Dr Reddy's Laboratories and HUL are the top losers.
In the broader markets, BSE Midcap and BSE Smallcap indices are seen outperforming the benchmark indices, gaining 1.44% and 1.38% respectively.
 
BSE Auto index, BSE Consumer Durables index and BSE Realty index are catching investors' attention gaining up to 4% on an intraday basis, while the BSE Oil and Gas, BSE FMCG and BSE Healthcare indices are the weakest performing sectoral indices. The realty stocks are in a buzz with Sobha, Oberoi Realty and Prestige Estates gaining 11.56%, 8.16% and 7.34%, respectively. Within the Consumer Durable index, Titan, Whirpool of India, Blue Star, Dixon Technologies and Vaibhav Global are the top gaining stocks.
We find that as many as 348 stocks have hit an upper circuit while 112 stocks are locked in the lower circuit.
On Tuesday, there are at least 286 stocks that hit 52 weeks high while as many as 10 stocks hit 52 weeks low.
The stocks of Raj Ratan Global Wire, Brightcom Group, JITF Infralogistics, Genesys International, etc have locked in upper circuit zooming up to 5%.
Following is the list of trending stocks that hit the upper circuit on Thursday, on an intraday basis:
 
| | | | |
| --- | --- | --- | --- |
| Sr No   | Stocks   | LTP   | Price Gain (%)   |
| 1  | Raj Ratan Global Wire   | 2311  | 5  |
| 2  | Brightcom Group  | 74.25  | 4.95  |
| 3  | JITF Infralogistics   | 251.2  | 4.99  |
| 4  | Genesys International   | 264.8  | 5  |
| 5  | Imagica World Entertainment   | 13.35  | 4.71  |
| 6  | Paras Defence and Space Technology   | 598.5  | 5  |
| 7  | California Software   | 32.7  | 4.98  |
Open Demat Account

Enter First Name & Last Name
Start investing in just
5 minsFree Demat account,
No conditions apply
0%* Brokerage
Flat ₹20 per order
Open FREE Demat Account in 5 minutes

Mobile Number
There is some issue, try later