Why Asian Paints is facing an uphill battle to retain market dominance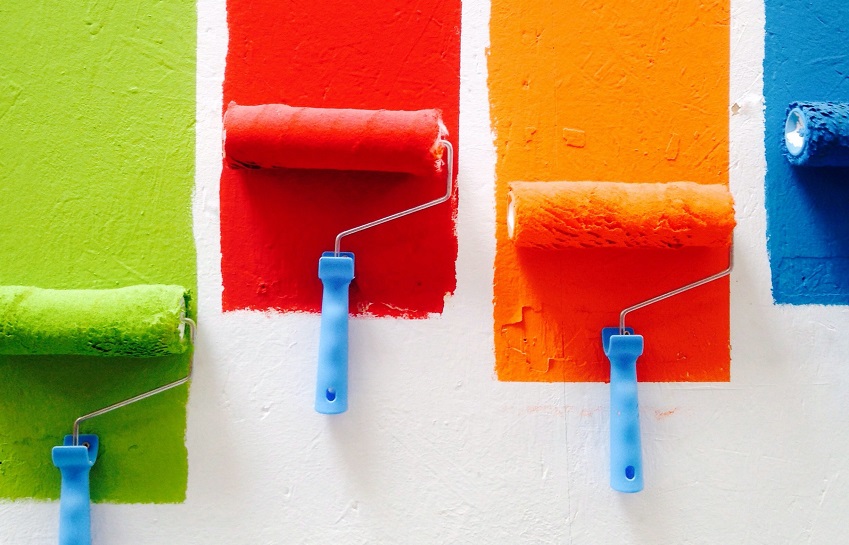 ---

In 1970, a decade before the Indian Space Research Organisation or any of the Indian Institutes of Technology had a supercomputer, a Mumbai-based paint company imported India's first one.
Not only was Asian Paints way ahead of India's premier technology institutes, it was also 22 years ahead of any other Indian company in getting such state-of-the-art technology to manage its operations.
Paints, you see, is not by itself a business where companies can innovate much by way of technology. This means that companies, by themselves, cannot price the product very differently from their competitors.
So, the only major differentiating factor among competitors has to be inventory management. And that is where Asian Paints has been stealing a march over its competitors for more than six decades. It uses technology to re-stock inventories with retailers four times a day, unlike its competitors who re-stock inventory every two-three days.
In fact, the company decided to cut the middleman out, and save itself 15-20% of the margin it had to shell out to wholesalers or distributors. A direct sale to the retailer meant that the company got to keep most of the selling price and its profits zoomed. 
Asian Paints is more than three times as big, in terms of sales, profits and assets, as its nearest competitors, Berger Paints, Kansai Nerolac Paints, and Akzo Nobel India.
The Indian paints industry has been dominated by these four companies for a while now, with Asian Paints clearly towering over the others. But now, it appears, Asian Paints might have some serious competition on its hands.
New rival
The Aditya Birla Group firm Grasim Industries has said that it will double its capex to Rs 10,000 crore for its foray into the paints business, with production expected to commence from 2023-24. In August 2021, the company's board had approved Rs 5,000 crore for foraying into the paint manufacturing business.
"Market dynamics of the decorative paints sector has changed with new capacities being announced backed by strong growth and outlook. We have accelerated the execution of our paint's capacity of 1,332 MLPA (million litres per annum) with commissioning of plants to start by Q4FY24. The project cost is likely to be around Rs 10,000 crore by FY25," Grasim aid on May 26.
Grasim is setting up five to six plants. The civil construction has already commenced at two of its plant sites – Panipat and Ludhiana – and is expected to start shortly at Chamarajanagar, in Karnataka.
For cement major Grasim, paints is a natural extension, as it would help it offer a suite of building materials that complement each other.
This has led to stocks of both Asian Paints and Berger Paints correcting sharply. In fact, the Grasim announcement has been a double whammy of sorts on the two paint stocks, which had anyway been under pressure in the wake of rising crude prices following the Russian invasion of Ukraine.
Stock correction
Both Asian Paints and Berger Paints have seen a steep correction since the beginning of 2022. While Asian Paints has corrected more than 20% since the beginning of 2022, Berger Paints has gone down by an even steeper 26%.
Even if one looks at the performance of the two counters over the last one year, while Asian Paints has lost more than 7.1% of its value, Berger Paints has made its shareholders poorer by more than 29%.
To be sure though, Grasim has been down 11% over the past year and nearly 20% since the beginning of this year, but since it is primarily a cement stock, a direct comparison with the two paint companies may be unwarranted.
Analysts feel that Grasim's move indicates that the company wants to become a serious player in the paints business. They expect the company to leverage the strong distribution network of Birla White (UltraTech) cement.
Analysts also say that Grasim has a strong foothold in the building material business through its group companies, which will help the company to leverage its dealer networks and gain market share, largely from unorganised players that comprise about a fourth of total industry.
The decorative paint industry has grown at an annualised pace of 12% in the last five years, according to industry estimates. While various national and international brands have entered the market in recent years, the top players continue to maintain their market share indicating more formalisation of the paint industry.
Apart from Grasim, at least four other companies—Indigo Paints, JSW Paints, JK Cement and Astral Ltd, which bought Gem Paints in April—are also looking to get a pie of the paints business in India.
As a recent Forbes India story notes, unlike businesses like cement and steel, which are cyclical, the decorative paint business grew steadily in a decade where the industry saw a real estate down cycle.
The industry also comes with a Rs 7,000 crore profit pool that's worth fighting for. Demand from home renovations kept the business ticking, the Forbes report says. Over the last decade, the top two—Asian and Berger—have each seen sales expand by 12% a year, and profit at 12% and 17% respectively. Their market cap has moved up from a combined Rs 43,000 crore to Rs 432,000 crore, or 25.9% a year, it adds.
Asian Paints is having to contend with more than just the entry of a new competitor or an increase in crude prices.
In its annual report released earlier this month, Asian Paints said that not only had inflation in 2021-22 been the steepest in the last four decades but it had also been facing supply-side constraints. However, it was of the view that consumer confidence was strong and that a normal monsoon would translate into demand.
"Customer confidence appears strong despite the challenging inflation and geopolitical uncertainties. We foresee a strong consumer demand and with normal monsoons predicted we look forward to a good festival season ahead," the company said.
Governance concerns
While Asian Paints can go to town exuding confidence, the Vakil family, one of the promoters of Asian Paints, has had to face a backlash from shareholders for wanting to take its holding company private. 
In May, public shareholders of Elcid Investments Ltd thwarted a plan by the Arvind Vakil family to delist the company over valuation concerns.
Elcid holds a 4.3% stake in Asian Paints, which was then valued at around Rs 12,000 crore. The Vakil family had offered Rs 1.61 lakh per share as the floor price for the delisting offer of EIL.
But a Hindu Business Line report, citing Elcid shareholders, said that according to them, the price offered was just 25% of the book value of Elcid, which stood at around Rs 6.5 lakh per share.
This is not all. In November last year, the Dani family, which is also one of the promoters, was in the line of fire for its related-party transactions with a Mumbai-based entity. Whistleblower complaints to SEBI and a report from Bengaluru-based proxy advisory firm InGovern brought the leading paint-maker into focus over related-party transactions and conflict of interest issues. While the proxy firm questioned the board of directors for failing to mitigate the issue, the company refuted the allegations citing factual errors in the report.
InGovern sought the removal of promoters Ashwin Dani and son Malav Dani from the board of the company. The firm alleged conflict of interest of Dani-controlled entities that also supply raw material to Asian Paints. InGovern said that details of Rs 511 crore of related-party transactions have not been provided.
Asian Paints, however, refuted the allegations and said that all the transactions with related parties are approved by the company's Audit Committee. The company also said that InGovern based the report on "incorrect facts and premise based on hearsay rather than any serious investigation".
Even as it battles allegations and shareholder protest, the company is looking to grow its footprint.
Halfway through the last decade Asian Paints began exploring ways to increase revenue from outside the paints business. There was the launch of the kitchens business with Asian Paints Sleek, a home painting service, and range of products like polish.
At the same time, Asian Paints launched a waterproofing business as it noticed a significant whitespace the company hadn't tapped. Here the market leader is Pidilite with its Dr Fixit product, which is mixed in cement during construction. But unlike paints, which is low on technology, this is a technologically advanced product.
While this gave the company inroads into cement dealerships, Asian Paints was soon to launch another product, putty, that would take it head-to-head with the largest cement company Ultratech.
The Forbes report notes that over the last three years, dealers estimate that Asian Paints' putty would have gained a 20% share of the organised market.
Asian Paints would hope that it would build upon such forward integrative synergies that they would work. For, if they fail, the picture the ensuing scenario might paint for the company, will not be pretty.
Start Investing in 5 mins*
Rs. 20 Flat Per Order | 0% Brokerage
About the Author
Open Free Demat Account
Account belongs to
By proceeding, you agree to the T&C.