Why have oil prices fallen so sharply in recent weeks?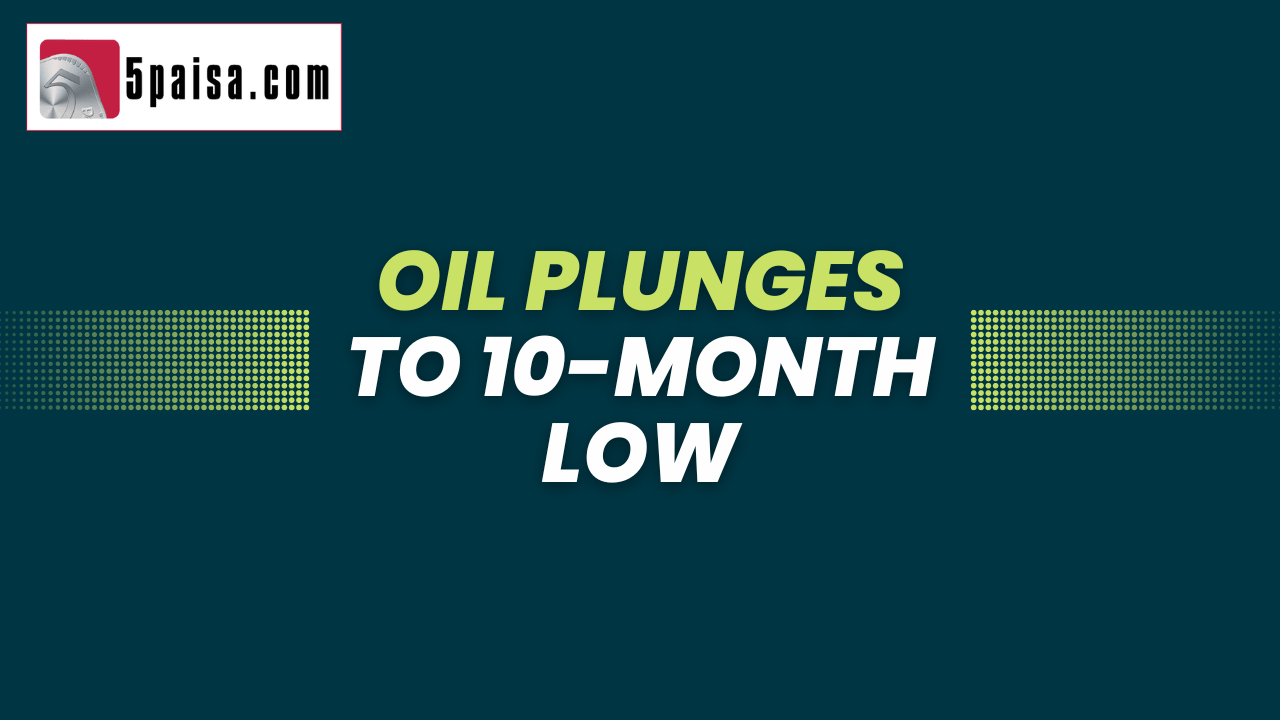 ---

The story of oil prices cannot be seen with respect to just 1 week or one month. To get a perspective, look at the chart below. The chart tracks the price of WTI Crude for the year 2022. During the start of the year, the Russia Ukraine war and the subsequent sanctions led to oil prices rallying from $73/bbl to $125/bbl. The prices of Brent in this period ranged from $76/bbl to $132/bbl. But that is not the point. The point is about the way oil prices have fallen sharply since the last peak of June 2022 by nearly 35%. Just in the last couple of weeks, oil has fallen by more than $12/bbl. What is driving this oil bearishness.
Chart Source: FactSet
What is driving oil prices lower? Ironically, supply is falling. OPEC has already cut supply by 2 million bpd and poised to cut by more. Despite that, the price of crude has fallen by more than 12% since the start of November. That is largely because most oil traders are expecting that the demand is heading down even faster than the supply. To an extent, weakening economic growth is even threatening to translate into recession in countries like the US, UK and the EU. Above all, there is the risk of China tightening COVID restrictions and that is also having a deep impact on oil demand. After all, oil remains very sensitive to GDP growth.
Actually it is all about China
Analysts are increasingly veering around to the view that the immediate cause for the drop in oil and gas prices is that from this point, China would not significantly loosen its COVID lockdown restrictive policies. COVID infections are rising again and China does not want to take a chance. That would mean growth and oil demand in China is likely to be capped at current levels with the risk of trending lower in the coming weeks. If one ventures to look at the more reflective shipping date, the number of oil tankers delivering supplies to Chinese markets have been dropping in recent days. Clearly, China is leading oil prices lower.
Let us not forget that China has an oversized impact on oil prices. That has been the story over the last 20 years as it has contributed to the most incremental oil demand. Unlike the US, which meets most of its needs internally, China still depends substantially on oil imports. This makes China one of the most important oil customers and also a key driver of oil prices in the global market. In the last 20 years, and especially since the global financial crisis, China has been the world's fastest-growing large economy and it still imports most of the oil it uses. A slowdown in China means a slowdown in the global GDP boosting engine.
The problems in China and Europe are opposite in nature but are having the same effect. Europe is impact by energy supplies being disrupted and high inflation is driving these economies towards a slowdown. On the other hand, China has more to do with its restrictive policies and perhaps an attempt to use its size and market dominance as a currency to force the world to see its point of view. We will never know, but the outcome is a sharp fall in oil demand. Despite the OPEC plus cutting oil supplies, the price of oil is falling sharply. Some suspect, that like in 1998, the US may be looking to push Russia to a corner.
However, there is also a seasonal aspect to oil prices. It is normal for the oil prices to fall during the months of September, October and November after the summer driving season winds down. However, demand for fuels normally picks up in December, with Christmas time and the routine heating demand from large swathes of Europe. However, the US economy is confident of retail gasoline prices falling further which is not a very bullish signal for oil. In fact, now the peg is that Brent would stay below $100/bbl for most of the years 2023 and 2024 too. That is not great news for the oil producers amid falling demand.
The estimates coming from the International Energy Agency (IEA) forecasts global oil market to slide from the current 100 million barrels a day. It is expected to slide by around 240,000 barrels a day in the last quarter of 2022 and that can be largely attributed to the fears of a global slowdown. Oil majors are already reducing supply. For instance, Saudi Arabia's oil exports have already fallen by nearly 500,000 barrels a day this month. KSA is likely to coax its allies to cut production even further during the December meeting, but it is not clear if it would have any impact on boosting oil prices. For now it looks like a demand play.
What about EU sanctions?
The real challenge to the oil market will come when European countries will sharply restrict seaborne oil imports from Russia effective from the first week of December. It remains to be seen how other European nations react and how Russia reacts. Today, Russia accounts for over 10% of all oil supplies into Europe. From February, EU will also stop buying Russian diesel and other petroleum products, which could have larger ramifications since diesel is in short supply in Europe, the United States and many other countries. Will oil prices move up if Russian oil supplies drop sharply? That is the X factor at this point of time.
Amidst this chaos there is one hope for oil. The Biden administration had released about 180 million barrels of oil from the US Strategic Petroleum Reserve which had brought down prices. The US would use any fall in oil prices to buy oil to replenish the reserves in the event of a future crisis and that could act as a floor. But that is still a distant hope.
Start Investing in 5 mins*
Rs. 20 Flat Per Order | 0% Brokerage
About the Author
Disclaimer
Investment/Trading in securities Market is subject to market risk, past performance is not a guarantee of future performance. The risk of loss in trading and investment in Securities markets including Equites and Derivatives can be substantial.
Open Free Demat Account
Account belongs to
By proceeding, you agree to the T&C.