5 Financial Advices you can gift your Sibling this Bhaidooj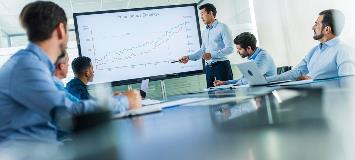 ---

Bhai Dooj or Bhaubeej, as known in Maharastra, Karnataka and Goa, is an Indian festival that celebrates the love among siblings. During this festival, the sisters pray for their brothers' long and prosperous life to God. Apart from rich sentimental value, it has a lot of religious importance as well. It is usually celebrated during Diwali across the country.
As a part of the festival celebrations, brothers pledge to protect and care for their sisters while the sisters pray and ask God for graces and blessings for their brothers. This is followed by giving material gifts as well. However, the nature of gifts has seen some transformation in recent times. From material things to cash, the nature of the gift has changed over time but the intention remains the same. If you too are thinking of gifting something to your sibling this Diwali, try gifting them an investment asset or opportunity. Not only would it be financially helpful but it could also act as security for their better future.
In India, investment has the notion of being complicated and therefore people shy away from it. To ensure that your sibling doesn't do that, here are 5 financial advice that you can gift your sibling this Bhai Dooj and contribute towards their prosperous future.
1.Investments help you determine your goals
Having money stacked up in savings account kills the potential growth it has trapped in it. The interest rate on asavings account is also comparatively very less than compared to other investment options. Thus, the process of investing would not only help in getting good returns on their savings but also works towards their goals. Investments done with a goal in mind have a better chance of becoming reality than that which is just deposited. Hence, this exercise would thus make your sibling more goal-oriented along with making them rich.
2.Investments encourage having emergency funds
The next thing that investments would motivate your siblings is planning their finances ahead of time. It would inculcate the values of budgeting and also bring about discipline in how they spend the money they have. Since investments are risky and they might not all be liquid investments, it also encourages your siblings to have and maintain an emergency fund. This would help them avoid withdrawing from their investments in case some financial emergency arises.
3.Investments helps automate savings
One of the best things that your siblings can do is to automate their savings. It's a pretty simple concept. All they need to do is to make sure a certain amount of money gets automatically deducted from your account a particular day of the month. A convenient way to do that is to invest in Mutual Funds by the Systematic Investment Plan (SIP) mode. In this way, the bank will automatically deduct their monthly contribution to the mutual fund in question. It prevents them from overspending and backing out from investing. This way, their money will work by itself and won't give them any chance of missing out on their targets.
4.Investments promote monthly savings
SIPs help people to invest in shares and stocks through mutual funds under the guidance of a fund advisor. With the SIPs, your siblings can invest small amounts on a monthly basis instead of a large lump sum amount. Most experts say that it's one of the best investments that they can do right now, and it's a lot better than making a Fixed Deposit. SIPs ensure that regular contribution towards the fund reduces any major financial downfall in the long run. This makes their monthly budget more organized as well.
5.Investments help prepare for retirement
It's always wise to invest in a Pension Plan. If your siblings continue to work in private firms, they won't be getting any pension from them, so it's always better to make an investment in the National Pension Scheme. It's a government scheme in which 40% of the corpus left after maturity is made directly tax exempt. Also, 40% more in the remaining 60% will have to be mandatorily spent to purchase an annuity, and thus will be tax exempt. Only 20% of their investment will be taxable after maturity. In short, this will help your sibling get a nice fat amount on retirement and most of it will be tax-free.
Thus, with these 5 financial tips, you can gift your siblings a secure future by giving them investment products this Bhai Dooj.
Start Investing in 5 mins*
Rs. 20 Flat Per Order | 0% Brokerage
Open Free Demat Account
Account belongs to
By proceeding, you agree to the T&C.