5 financial goals you should have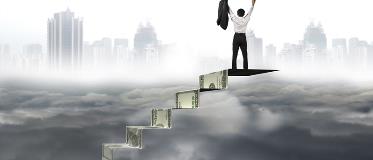 ---

One has to be practical with money. One needs to plan and act according to certain rules to be able to achieve financial goals. To achieve these goals one must also execute the plans else the plan will just remain a plan. Goals will never be achieved. To determine the plan we should know the dreams and desires in our life. Since money is important to realize dreams, we have to plan for them accordingly.
In order to achieve your dreams, one must have the basics covered. There are certain basic financial goals one must achieve to enjoy and fulfill the dreams. Here we discuss 5 important financial goals that will help you achieve stability in your finances. Further, these will aid you in enjoying other life goals.
Emergency fund to fall back on
Although the name suggests that it is just an emergency fund, this fund has many hidden benefits that one must realize. It takes away a lot of worries as you know you have funds in case of an emergency. It also acts as a great way of managing your money. Once you know you have covered emergencies, you can use your funds for investments. Also in case, your investments are in danger due to a volatile stock market, you can be rest assured on the cushioning the emergency fund provides.
Get rid of debt completely
Though it is an age-old thinking that one must never have or accumulate debt, this goal is a very important one. Debt eats into your finances because apart from the principal component, it also has an interest and delay charges if any. This causes severe losses and in the long term can be fatalistic to your goals. You must focus greatly on erasing any and all debt as soon as possible. Once that is achieved, you have complete control of your finances and greater leverage to channelise them.
Retirement Planning
It is a smart decision to start saving early in your life for your retirement. The best way to save is by investing. Participating in the stock market will not only save your hard earned money, but it will also increase your wealth. Longer is the time period of your investment, higher will be your retirement kitty. This should be one of your long-term goals. One can also consider early retirement by planning and investing accordingly.
Getting Insured
Having a life and health cover should be mandatory. One cannot appreciate the value of this goal enough. A life cover will insure your family and loved ones of financial security. A health cover will insure you from huge medical expenses. This is a smart way of managing money to avoid unnecessary loss of personal wealth.
Create multiple sources of income
If you have read the book 'Rich Dad, Poor Dad' you will realize the importance of insuring your income. In case your main source of income is stopped due to any reason, you can rely on your other source of income. A means of doing this is starting a business that does not require you to spend a lot of time. A good example would be trading and investing in the stock market. One can trade and/or invest in the stock market from his/her personal computer or even a smartphone. After the initial training, if one observes caution, one can soon create another source of income. This income can be reinvested to grow in the future.
Start Investing in 5 mins*
Rs. 20 Flat Per Order | 0% Brokerage
Open Free Demat Account
Account belongs to
By proceeding, you agree to the T&C.