Adani v/s Ambani: Who will win India's green energy battle?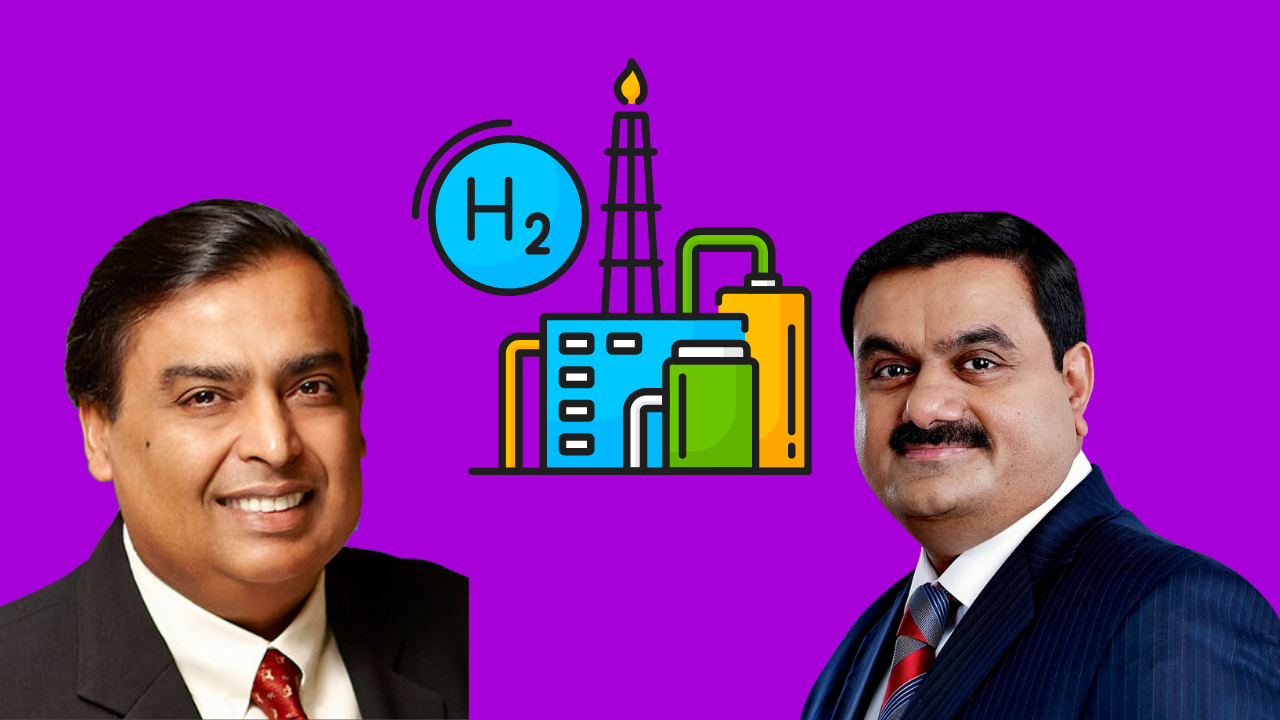 ---


If we list down the sectors that will flourish in the coming decade, Green energy would top the list. 
Global companies like Shell, BP, Total energies are pouring billions of dollars into clean energy businesses.
But why is green energy a fad now?
You see, the current energy sources like coal, oil are depleting at a lightning rate and due to the scarcity of these resources energy prices are touching the moon. High prices have speeded the transition to green energy. Also, governments also are now keen to switch things a bit, they are now taxing coal users, and outlining big budgets for incentivizing green energy producers. All the steps have created a business case for renewables, which wasn't there before.
In India, the green energy sector is a battleground for Ambani and Adani, our green energy dreams hinge on their shoulders because of two reasons, one, the returns in the sector are pretty uncertain, remember the infrastructure boom in 2017-18, which led to the collapse of major companies?
The second reason is since the returns and the shift to renewable energy are uncertain, only a few companies with deep pockets are willing to invest in it.
Both Gujju billionaires have made some bold commitments like Reliance Industries will invest $10 billion (roughly Rs 80,000 crore) in clean energy over the next three years, while the Adani group will invest $70 billion (approximately Rs 5.6 lakh crore) over the next decade.
The center of their renewables plan is- Green Hydrogen. 
What is Green Hydrogen?
Hydrogen is the most abundant element on earth and since it is widely available it has a lot of use cases. It is used by oil refineries, fertilizer companies, etc. Some companies have even proposed to use this freely available element as fuel in vehicles.
Sounds great? Isn't it? 
But it is as easy as you eating salads every day and avoiding junk! 
Here's why,
Even though hydrogen is abundant in nature, it is not freely available for use, we need to produce it. The easiest and most cost-effective way to produce hydrogen is to extract it from methane (natural gas), though this process also produces carbon dioxide. Obviously, this method is flawed if we wish to achieve a carbon-free future.
So, is there a way to produce Hydrogen without emitting carbon? Yes, there is, 
We can produce green hydrogen by passing electricity (which is generated through renewable sources) through water and separating hydrogen from it. This is known as electrolysis of water when we pass current and separate oxygen and hydrogen from water.
I know that's a lot of science for one day, but that's it, all you need to know is that through this process hydrogen can be produced in a greener way!
This can be used by oil companies, chemical companies and can even be used as fuel. Businesses across the globe are shifting to green hydrogen as it is a low-carbon alternative to fossil fuels.
Adani and Ambani are both working towards establishing a value chain for green hydrogen.  Last year, Reliance announced that it would build four gigafactories at the Dhirubhai Ambani Green Energy Giga Complex to produce solar panels, energy storage systems, electrolysers, and fuel cells. It announced last month that it will build a fifth gigafactory in the same complex.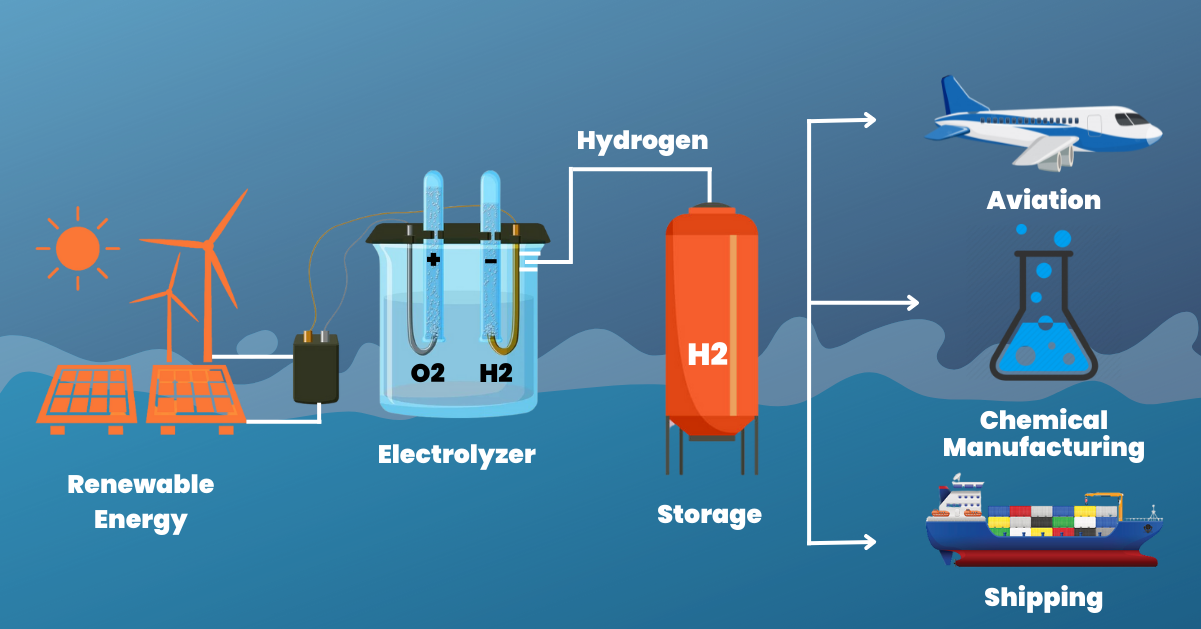 Since its foray into the renewables business, Reliance has been on a shopping spree. It acquired Sensehawk, a solar energy software maker, this month, prior to it, it had acquired stake in companies like Sterling and Wilson solar, Faradion Ltd, REC solar etc.
Adani is not far behind Ambani in this race. This week, Adani announced that his company will add 45 gigawatts of renewable energy production to its Adani Green Energy unit. 
As opposed to its earlier target of 2.5 million tonnes of hydrogen a year, the company aims to produce 3 million tonnes by 2030.
Adani Group also announced earlier this month that its new energy unit, Adani New Energy, will generate 20 gigawatts of renewable energy at its Khavda facility.

Who is ahead in the race?

Do you know why we still depend on Coal for most of our energy usage?  Because it is dirt cheap, when compared with renewable sources. Green hydrogen as well is quite expensive to produce.
The cost of producing green hydrogen ranges from USD 3/kg to USD 7.5/kg depending on the cost of renewable energy and the geographic area under consideration.While the cost of hydrogen produced using coal is USD 2/kg.
The major cost involved in the production process is of the technology.The device that uses electricity to produce hydrogen through electrolysis are known as  electrolysers. They are the core component in the production of green hydrogen. Globally, companies are investing in technologies that can help produce low-cost, electrolysers. 
Both Adani and Ambani have set up dedicated factories for electrolysers production so that they can bring down the cost of producing green hydrogen.
Reliance also has partnered with Stiesdal, a danish company to develop a technology to manufacture low cost electrolysers in India.
Minh K Le, head of hydrogen research at Rystad, quoted " Reliance and Adani are in a somewhat unique position globally to be able to control costs as they want to set up the whole hydrogen supply chain, complete with production of solar panels and electrolyzers. But he still sees the cost targets as quite aggressive. To succeed they will need to scale up their renewable power production capacity rapidly."
Reliance has made some meaningful acquisitions in the renewables space, which provides it an edge over Adani. Also, Adani is quite new in the space, while Reliance has already replace 5% of its operations with renewables. 
Reliance has a better balance sheet when compared to Adani, whose liquidity position was recently question by Creditsights, a Fitch group company.
All in all, both companies are set to make tides in the business. Renewables is the business for the next decade, so its long before we see the king of the industry.
Start Investing in 5 mins*
Rs. 20 Flat Per Order | 0% Brokerage
Disclaimer
Investment/Trading in securities Market is subject to market risk, past performance is not a guarantee of future performance. The risk of loss in trading and investment in Securities markets including Equites and Derivatives can be substantial.
Open Free Demat Account
Account belongs to
By proceeding, you agree to the T&C.