Are You Covered Under Employee Group Health Insurance? You May Still Need An Individual Health Insurance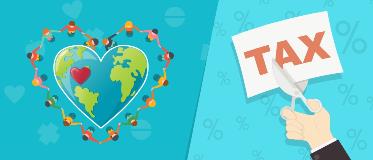 ---

Suhas is living a normal life; he is a middle-aged man who is working hard for his family. After quitting his previous job, Suhas had a week's time to start working again at a different company. But unfortunately, before that could happen, he met with a serious road accident. Since he was no longer covered by the Employee Group Health Insurance that was offered to him by his previous company, Suhas's family is struggling to pay the hospital bills. Things would have been different if Suhas got himself covered with an Individual Health Insurance.
In today's world, having a Health Insurance is a necessity to lead a stress-free life. The various benefits of having a Health Insurance can never be ignored; which includes medical cover, immediate assistance, specialist referrals, tax exemptions and many more. But, one needs to realize that there are many Health Insurances available in the market that are modified to suit everybody's demands.
Companies offer a mandatory health cover for their employees in order to ensure their well-being. But as an individual, an 'Employee Group Health Insurance' would never provide you with the right kind of health cover.
| | | |
| --- | --- | --- |
| Features | Group Employee Health Insurance | Individual / Family Cover |
| Protection when job lost | No | Yes |
| Protection while changing jobs | No | Yes |
| Coverage | May not be sufficient as per customer's needs | Based on customer's needs |
| Options to add features NCB, restoration benefits, critical illness | Not available | Available |
| Limited features like cap on room-rent, doesn't provide cover for all family members | With restrictions | No restriction |

Be Your Own Boss:
Instead of being an option, an Individual Health Insurance is a necessity for every individual. There are multiple reasons as to why an Employee Group Health Insurance is surpassed by the benefits of an Individual Health Insurance.
Independence:
Let us think of an employee who is covered by a group health insurance. And he decides to quit his current job. In such a situation, the employee will no longer be an insurance policy holder if he quits the job. He will anyways have to buy a new individual health insurance that will remain with him as long as he wants that.
Reduced Waiting Period:
In a majority of group health insurance plans, there is a minimum waiting period of 90 days within which no claims will be entertained. Having an individual health insurance exempts you from such delays and provides you health cover right from day 1 in case of an accident. Otherwise, there will be a 30 days waiting period.
Uncompromised Care:
The group covered by health insurance consists of different employees. These may differ according to their designation, the kind of work done or their pay-scale. As a result, the benefit that one gets out of this insurance policy might vary accordingly. By opting for an individual plan, one can insure a higher sum tailored as per his requirements. This ensures an uncompromised care to the insured.
No Claim Bonus:
It is obvious that an employee will receive no claim bonus out of the group health insurance if the policy remains unused until the renewal period. On the contrary, an individual plan provides a guaranteed no claim bonus for the same.
The Common Path
Both the policies require more or less the same number of documents to apply for the claims. The claim form, itemized bills, doctor's report, hospital discharge card and medical papers along with any other scan reports are the documents that one should procure while claiming for an insurance benefit in both the types of policies.
In order to enjoy the cashless mediclaim benefit, one needs to identify which hospital falls under the insurance company's network. After submitting the claim form, that will undergo scrutiny, an approval/ rejection will be mailed accordingly. It is only after this that the TPA will sanction the specified amount for the treatment.
Start Investing in 5 mins*
Rs. 20 Flat Per Order | 0% Brokerage
Open Free Demat Account
Account belongs to
By proceeding, you agree to the T&C.