Best fertilizer stocks in India 2023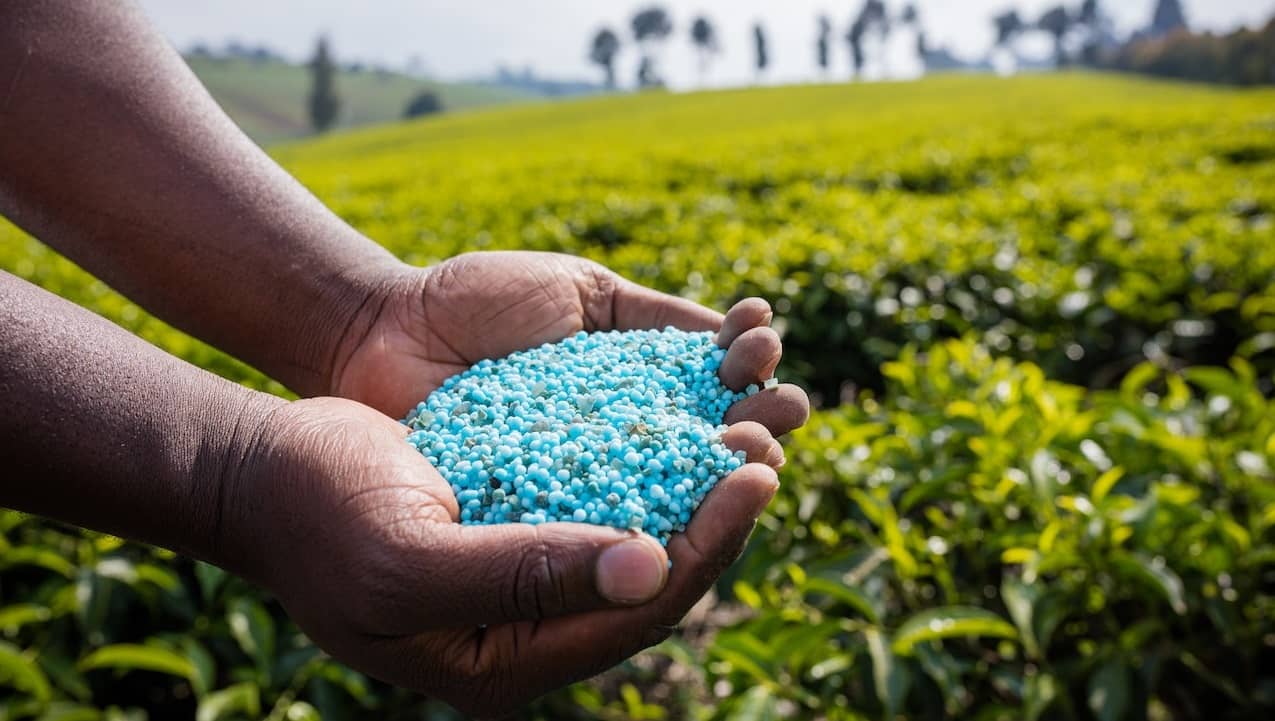 ---

Agriculture has been the mainstay of the Indian economy for the longest time now. Even as the country has rapidly industrialised and grown as a manufacturing and service sector economy, a majority of India's workforce continues to be either employed in the agriculture sector or one of its ancillaries.
Soon after India attained independence, the country was faced with massive food shortages. Droughts and famines followed, which forced the country to adopt new agricultural techniques, leading up to what came to be known as the 'Green Revolution.'
In the decades of the 1970s and 1980s India saw its grain production explode, and key to that dramatic rise in output was the use of fertilisers. In the wake of the Indian Green Revolution, the country's fertiliser sector developed into a robust industry that has delivered handsome returns for its promoters as well as other investors alike.
Some of the key international companies operating in the Indian fertiliser sector include the likes of Monsanto that operate at high input cost levels owing to a high cost of acquisition of land as well as practices of cultivation that are also pricey.
Like most other sectors of the old economy, the fertilizer sector in India has also seen its fair share of highs and lows.
Some of the key characteristics that define the Indian fertilizer industry include:
The sector is highly competitive with most companies in open competition with each other
Indian fertilizer companies have been innovating their product offerings in a bid to reach newer and newer markets within the country and outside.
A growing market ensures that they will continue to grow in the future and have robust prospects going ahead. 
Among the Indian companies, some of the best-established fertiliser makers include Coromandel International Ltd, Chambal Fertilizers and Chemicals Ltd, Gujarat Narmada Valley Fertilizers & Chemicals Ltd, Deepak Fertilizers and Petrochemicals Corp Ltd, Fertilizers and Chemicals Travancore Ltd, Tata Chemicals Ltd, National Fertilizers Ltd and Rashtriya Chemicals and Fertilizers Ltd. Let us look at each one of these companies in brief.
Best Fertilizer Stocks in India
Chambal Fertilizers and Chemicals Ltd
The Kota, Rajasthan-based company is a part of the KK Birla group of companies. Founded in 1985, it ranks among the biggest urea manufacturers in the country. The company today commands a market capitalisation of Rs. 11,000 crore, although over the past year it has lost nearly 40% of its value.
Coromandel International Ltd
Coromandel is one of India's oldest fertilizer companies which was founded more than six decades back by US-based IMC and Chevron along with India's EID Parry. The Hyderabad-based company now commands a market cap in excess of Rs 25,000 crore and makes speciality nutrients and pesticides, along with its core product—fertilizers.
Gujarat Narmada Valley Fertilizers & Chemicals Ltd
GNFC is a joint venture undertaking between the Gujarat State Investment Ltd and the Gujarat State Fertilizers and Chemicals Ltd. The Rs 8,000 crore company was founded in 1976, and counts among the best fertilizer stocks in India.
Fertiizers and Chemicals Travancore (FACT) Ltd  
The Kerala-based fertilizer maker is government owned and one of the oldest companies in the segment, having been founded in 1943. FACT is Kochi headquartered and comes under the union fertlizer ministry. The company, which has a market cap of more than Rs. 13500 crore has delivered returns of just under 60% over the past year. This, even as most fertilizer companies have lost value over the same period.
Deepak Fertilizers and Petrochemicals Corp Ltd
Deepak Fertilizers is basically a holding company which is into fertilizers, agri-services, bulk chemicals, mining chemicals, windmills and real estate.
In the chemicals segment, Deepak Fertilizers makes products such as ammonia, dilute nitric acid, methanol, carbon dioxide, nitric acid, technical ammonium nitrate, bulk propane, isopropyl alcohol and speciality chemicals. Deepak Fertilizers enjoys a market cap of Rs 7,000 crore, which it has managed to retain over the past year even as most other fertilizer companies have lost value.
Tata Chemicals Ltd
Tata Chemicals is one of the flagship companies of the Tata Group, and with a market capitalization of more than Rs. 24000 crore, one of the biggest listed fertilizer companies in India. The company was established back in 1939, making it perhaps the oldest fertiizer company of its size in the country.
It operates through two verticals - basic chemistry products and specialty products. The company's basic chemistry product range provides ingredients to companies in industries such as glass, detergents, pharma, biscuit manufacturing, bakeries and other industries.
National Fertilizers Ltd and Rashtriya Chemicals and Fertilizers Ltd
The two companies are government-owned and come under the union fertilizer ministry. While NFL has a market cap of just over Rs. 3,600 crore, RCF, which sits on prime land in the Chembur area of Mumbai, has an overall market value in excess of Rs. 5,300 crore.
Both these government companies have managed to deliver handsome returns for their shareholders over the past one year. While RCF has gained more than 18%, NFL has generated returns in excess of 42%, perhaps the best across the industry.
Frequently Asked Questions
How does the fertilizer industry work?
The fertilizer industry in India uses natural gas as an input material for producing both urea as well as non-urea fertilizers. It is therefore a downstream sector to the oil and gas industry and depends on imported natural gas. In fact, the cost of natural gas comprises more than 70% of the cost of production of urea, the most dominant fertilizer.
What are the different categories of fertilizer stocks?
Fertilizer stocks comprise both government and private sector companies. Some of the best-known state-owned companies in the sector are listed. They include Rashtriya Chemicals and Fertilizers, National Fertilizers Ltd, Fertilizers and Chemicals Travancore Ltd and Gujarat Narmada Vallet Fertilizers & Chemicals Ltd. Some of the best known private listed companies include Coromandel International Ltd, Tata Chemicals and Deepak Fertilizers and Petrochemicals Corp Ltd.
Apart from these, the Indian Farmers Fertiliser Cooperative Limited, also known as IFFCO, is one of the biggest producers of fertilizers in India. IFFCO is, however. not a listed entity and is owned by a co-operative.
Several among India's fertilizer companies also produce speciality chemicals for industrial use.
What is the global market for fertilizers?
As of 2021, the global fertilizer market amounted to more than $193 billion, a roughly 12% increase as compared to the previous year. It is estimated that by 2030 the world fertilizer market will surpass $240 billion.
What are the different types of fertilizers available in the market?
The fertilizer industry in India is mainly divided into two segments- urea and non-urea. Urea comprises about half the fertilizer market and its prices are effectively government controlled. Non-urea fertilizers comprise chemical compositions like di-ammonium phosphate (DAP), and muriate of potash (MOP), whose prices are decontrolled. Typically, one bag of DAP and three bags of urea are used per acre of paddy, while for wheat, one bag each of DAP and urea are used.
Start Investing in 5 mins*
Rs. 20 Flat Per Order | 0% Brokerage
Open Free Demat Account
Account belongs to
By proceeding, you agree to the T&C.