Best Infrastructure Stocks in India 2023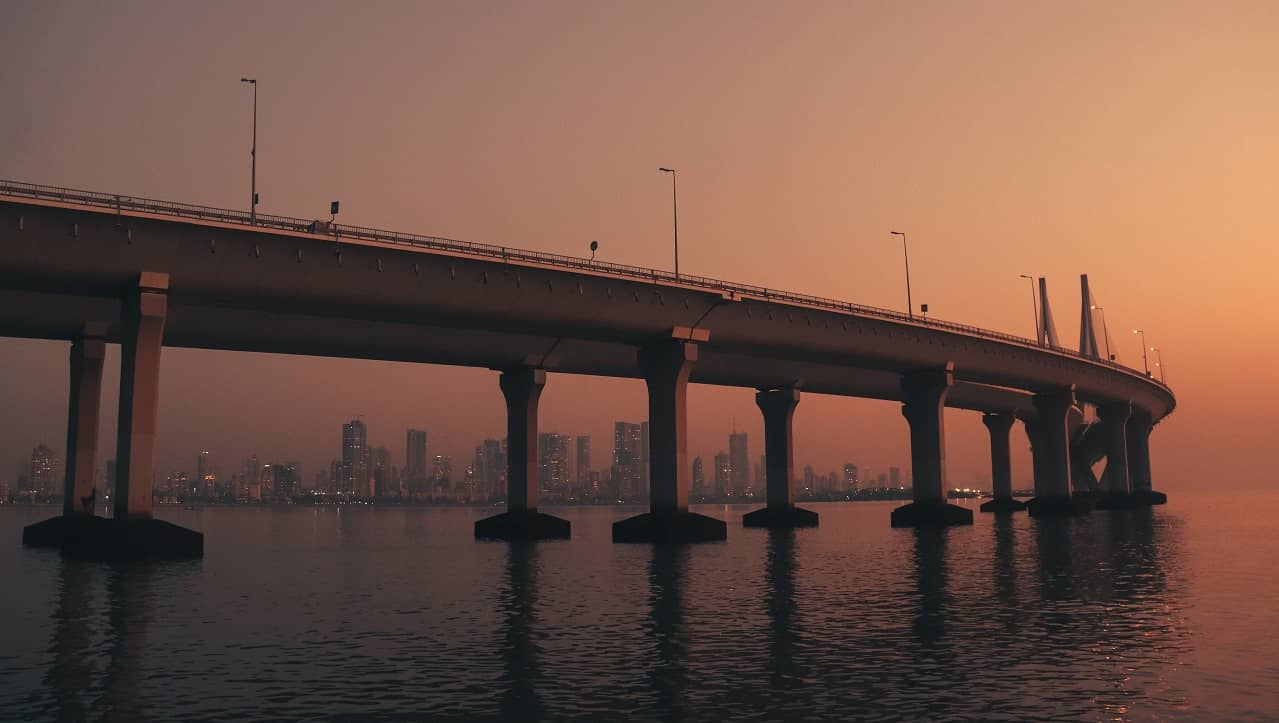 ---

The Indian infrastructure sector is at a point from where it is expected to take off and grow exponentially as the government focuses on building roads, railways and metro rails, and develop an entire ecosystem.
The government is focussing on constructing thousands of kilometres of roads under the Bharatmala Pariyojana and a multi-modal transportation ecosystem under the Pradhan Mantri Gati Shakti Yojana.
Infrastructure is the backbone of any economy- especially one like India, which aspires to be a $5 trillion economy over the next few years.
Domains that come under the infrastructure sector include power (thermal and renewable), highways, telecom and roads, real estate, aviation, water etc.
Infrastructure is crucial for a country's development as it keeps it connected to the world at large. This is why a country like India can ill afford to ignore its infrastructure development needs.
Year after year, the union budget has been raising its allocation to the infrastructure sector.   
In fact, in the wake of the economic slowdown owing to the Covid-19 pandemic, the Indian government doubled down on its investment in infrastructure, in a bid to kickstart the economy and rekindle the country's animal spirits.
The government has also been looking to develop and capitalise development financial institutions, or DFIs, in India in order to bring in more institutional funding into the country's infrastructure sector. These DFIs are expected to create a portfolio of the order of Rs. 5 lakh crore over the next few years.
On top of the government's efforts, several foreign and local private equity investment firms have also been pumping monies into the sector, especially in domains such as highways, power transmission and renewable energy, to acquire Indian assets either via distress sales or at valuation sweet spots that make them attractive bets.
Needless to say, infrastructure companies are some of the best investment bets that an investor looking to put money into the Indian stock markets can take. 
So here are some infrastructure companies that an investor can bet on for the long term and hope to generate handsome returns.
Larsen & Toubro Ltd
L&T is one of the oldest and best established infrastructure companies in India, and has been doing business across as many as 30 countries. It is a well diversified infrastructure company with interests across construction, metro rail, roads etc.
L&T is one of the few Indian companies that has executed some of the most strategically significant projects in the country. Little wonder then that the government of India too holds a minority stake in the company mostly via two of its insurance companies, but also directly.
The company has divided its businesses into several verticals such as design and precision engineering, engineering, procurement and construction, real estate and infrastructure development, fabrication and construction, hi-tech manufacturing, financial services, IT services and engineering and technology.
The company has a market capitalization of more than Rs. 3 lakh crore, and over the past one year, has given its investors a very handsome 22% return, making it an attractive buy.
The company has an order book in excess of Rs. 3,30,000 crore across sectors such as infrastructure, power, defence and hydrocarbons.
GMR Airports Infrastructure
GMR Airports Infrastructure (earlier known as GMR Infrastructure) has a market capitalization of more than Rs. 22,000 crore and has given a return in excess of 4% over the past year.
The company is a part of the GMR Group and manages airports in Delhi, Hyderabad, Goa, Bidar and Vishakhapatnam in India. It also manages three international airports in Greece, Indonesia and the Philippines respectively.
Apart from the airports sector, the GMR group also runs businesses in the power and ports sectors. The GMR Group has recently restructured its companies and has separated its airports business from its other verticals, as the latter were debt laden.
KEC International
KEC International is an engineering, procurement and construction company which is a part of the RPG Group of companies.
KEC manages businesses across verticals such as power, power transmission, cables, railways, telecom and water.
The company has a healthy order book both domestic and international, and has a market capitalization of more than Rs. 11,600 crore. Over the past year KEC has generated a handsome 17% return for its investors.
Its order book is dominated by the power transmission and distribution sector, followed by civil construction and railways.
Dilip Buildcon Ltd
This is one of the leading highway construction developers in India with a market capitalization of more than Rs. 24,000 crore.
Although the company has seen its share price go south by more than 20% over the past year, it remains a good long term bet for an investor looking to take a punt on the country's highways sector, whcih contiunes to grow as the government remains focussed on constructing a world class road network.
Dilip Buildcon has operations in verticals such as tunnels, roads, bridges etc and also operates and maintans these assets. Roads contribute a lion's share to the company's revenues, followed by irrigation, mining, tunnels, metros and airports.
NBCC
NBCC is a project management consultancy company for the construction sector. Apart from its consultancy business, it is also an infrastructure developer and also runs an EPC vertical.
NBCC has a market capitalisation of a little over Rs 5,700 crore and has delivered a negative 13% return over the past year.
But despite this, it remains a good long term bet as all its verticals have healthy business prospects over the next few years to come, as infrastructure construction in India is only set to grow.
Other major infrastructure companies that investors could look at include Adani Ports and Special Economic Zones Ltd, Engineers India Ltd, IRCON International Ltd, RITES Ltd and KNR Constructions.
Frequently Asked Questions
What is infrastructure investment?
Infrastructure is one of the most important sectors in the economy of any country, especially one like India, which is on a growth trajectory and is looking to modernise itself and grow into a $5 trillion economy.
An investor can invest into the country's infrastructure sector by buying shares of some of the best listed companies that have good long term prospects and are expected to remain in play at least for the next couple of decades.
Is infrastructure a safe investment?
Infrastructure is a safe investment for the long run. As the sector is capex heacy, companies in this space typically have long gestation cyccles. It is therefore advisable to invest into infrastrcture companies only for the long haul, as these companies could see short term volatility. 
How do I determine the best infrastructure stocks in India?
The best infrastructure companies in India are those that have the healthiest order books and the lowest debt on their books. A healthy order book will ensure that the company will remain in business for a long time to come while a low debt on their books means the same can be serviced easily and without stretching the company's finances.
Moreover, the best infrastructure bets are companies with a diversified portfolio of projects, so that if one sector is sluggish, the others can make up for it and keep the ship afloat.
Is it a good time to invest in infrastructure stocks in India?
Indeed, this is perhaps the best time to invest in the country's infrastructure sector. So, an investor would be well advised to invest in some of India's leading infrastructure stocks, which have good long term prospects and will likely deliver handsome returns over the course of the next couple of decades.
What risks are associated with investing in infrastructure stocks in India?
Since infrastructure is a capex heavy sector, companies can sometimes get over-leveraged. That will mean that they could find it difficult to service their debt and may go under. This has happened in the case of several large infrastructure companies in India over the past couple of decades. This is one major risk associated with the infrastructure sector in India.
Another major risk is project delay owing to myriad reasons that could be legal or political in nature. So companies have to hedge for such risks as they look to grow their order books.
Start Investing in 5 mins*
Rs. 20 Flat Per Order | 0% Brokerage
Open Free Demat Account
Account belongs to
By proceeding, you agree to the T&C.