Best Logistics Stocks in India 2023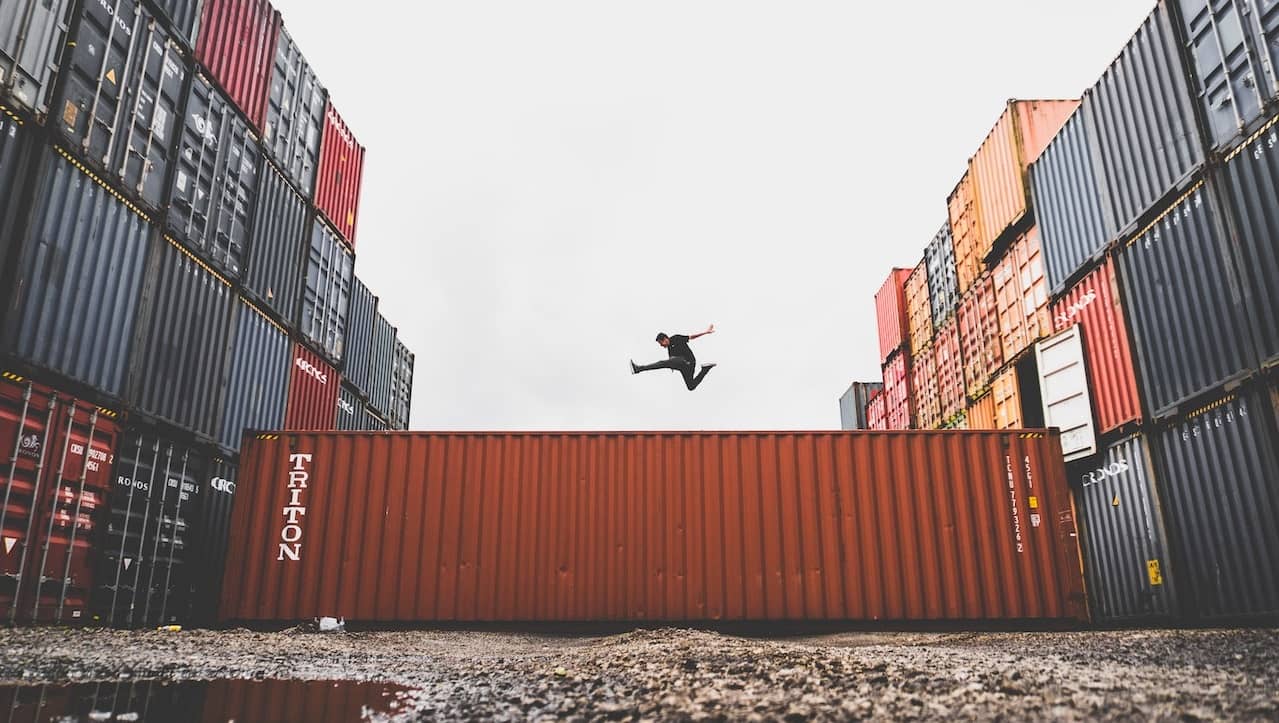 ---

India is one of the fastest-growing economies in the world and has fueled the large-scale development of infrastructure. Coupled with higher disposable incomes and greater demand for services, the Indian logistics sector has also come into the forefront in recent years.
Logistics is simply the efficient transportation and storage of goods from the point of origin to the point of consumption. This entails a wide range of services right from intra-city local transportation to large freight services.
Expansively the sector includes all activities of the supply chain such as transportation, customer service, inventory management, the flow of information, and order processing, along with warehousing, material handling, packaging, and maintenance among others.
What are the best logistics stocks in India?
The following list of best logistics stocks has been made based on past performance on revenue growth, dividend payment, rise in share value, market capitalisation etc., and how they are expected to perform in 2023 and beyond.
Container Corporation of India
Incorporated in 1988 as a public sector undertaking Container Corporation of India, commonly known as CONCOR, is engaged in the transportation and handling of containers.
At present, the company has a presence in 61 locations in India. Of these eight are for export and import, 17 are domestic container terminals, and 33 terminals perform the combined role of domestic as well as international terminals offering requisite multi-modal logistic services.
The company has lined up big expansion plans and has earmarked an investment of Rs. 10,000 crore by 2026 on scaling up its operations.
Shipping Corporation of India
State-owned Shipping Corporation of India, which was established in 1961, operates and manages vessels servicing both national and international lines.
The company's fleet includes bulk carriers, crude oil tankers, product tankers, container vessels, passenger-cum-cargo vessels, LPG, and offshore supply vessels.
The stock is likely to see much action in the coming weeks on reports that the government is planning to invite financial bids for its privatisation.
Adani Ports and Special Economic Zone
Adani Ports is a port operator and logistics company that has a network of 12 ports and terminals, including India's first port-based SEZ at Mundra.
The company's logistics arm Adani Logistics offers services across segments like retail, industrial, container, bulk, liquids, auto, and grain handling.
The company has been aggressively expanding through both organic means and acquisitions.
Blue Dart Express
Blue Dart Express is an international logistics company, which was established in the year 1991. Subsequently in 2005, DHL Express came in as a majority shareholder in the company.
The courier services provider operates in about 220 countries worldwide and covers over 55,000 locations in India. With over 69 warehouses located at major metros.
It also has a subsidiary cargo airline called Blue Dart Aviation that operates in South Asian countries and has plans to expand its fleet.
TCI Express
TCI XPS was established in 1996 as one of the divisions of the Transport Corporation of India and was later hived off to become TCI Express Ltd.
The company has 28 well-equipped and secure sorting centers located in every state of the country.
It also has a large fully containerized fleet of vehicles covering 40,000 pick-up and delivery locations.
The company has three new services - Rail Express, Pharma Cold Chain and C2C express-that are expected to be an important part of the company's revenue by FY2025 end.
Aegis Logistics
Aegis Logistics is an integrated oil, gas and chemical logistics company and an importer and handler of LPG. The company operates through its of liquid and gas terminals across major ports of India with a storage capacity of 1,570,000 KL for chemicals and Petroleum, Oil, and Lubricants (POL) and 114,000 MT of static capacity for LPG.
Delhivery
Delhivery is a prominent logistics company in India that mainly focuses on the e-commerce sector. Founded in 2011, it now serves 18,000 pincodes across the country.
The B2B, B2C and C2C logistics courier services provider went public only one year ago in May 2022. It has steadily been expanding its domestic operations and has plans to explore overseas markets.
Allcargo Logistics
Allcargo began operations in 1994 as a cargo handling operator, and now offers multi-modal integrated logistics and transportation services worldwide.
It provides multiple logistics services like air freight, ocean freight, transportation, Container Freight Station (CFS) solutions, warehouse management, consolidation, project set-up, and equipment hiring, among others.
The company has been actively expanding its warehousing operations in India, as well as growing its business overseas.
Great Eastern Shipping Company
The Great Eastern Shipping Company mainly transports liquid, gas, and solid bulk products. The company has two segments- shipping and offshore.
While, the shipping business is involved in the transportation of crude oil, petroleum products, gas, and dry bulk commodities, the offshore business services to the oil companies in carrying out offshore exploration and production activities, through its subsidiary Greatship (India).
The company has been working on strengthening its balance sheet and expanding its fleet.
VRL Logistics
Founded in 1976, VRL Logistics started by offering parcel service, and has since expanded its operations to courier service, priority cargo and transport of passengers by air.
The company has plans to expand its fleet size to around 7,200 trucks by FY25 from 5,700 trucks now.
When should you invest in the logistics sector?
With large-scale road, rail, and port projects in the works, the potential for the logistics sector has grown multi-fold. The Indian logistics market is estimated that this market would grow to $380 billion by 2025, at a compound annual growth rate of 10-12%.
With the huge potential to grow, logistic stocks in India have also seen heightened interest from investors. They present themselves as good options for investors looking to diversify their portfolio and cash in on long-term gains.
Points to watch out before investing in logistics stocks
One must evaluate carefully before investing in the logistics sector as a number of factors influence the movement of the stocks such as the macro-economic situation.
The performance of the logistics sector is directly related to the state of the economy. One must study the situation of inflation and interest rates that influence demand. Investors should also keep a watch on government policies such as taxes, tariffs, and restrictions that will impact the company's financial performance.
With the rising competition in the logistics sector, one must not only carefully assess the intended company's stock but also that of its peers. The rival's position in the market, pricing strategies, and plans for expansion will have an impact on the performance of the company's stock.
The company's risk management policies are also a key factor to look out for, to assess its preparedness to deal with unforeseen situations such as interruptions to the supply chain, accidents, and natural disasters.
How should you value logistics companies?
Valuation of any company listed on stock exchanges is usually reflected in its market capitalisation, which is number of share multiplied by price of shares. Now, the share price of these companies are driven by various market and fundamental factors such as revenue growth, earnings etc.
Most listed companies would be valued based on their EV ratio or enterprise value-to-sales ratio that shows the price to sales value of the company. A higher ratio indicates pricier valuation and a lower ratio cheaper valuation
If you want to calculate the value of a logistics company independent of the market valuation you can adopt either of three approaches mentioned below:
Market Approach – How much was a similar logistics business sold for recently?
Income Approach – How much would such a logistics company earn in future?
Cost Approach – How much would it cost to create a logistics company of similar size at current price?
How to invest in the logistics sector?
Before investing in any sector one should look at the chances of return from the company invested, the growth potential of the sector as a whole and the stock market dynamics. As explained above, logistics sector in India is at the cusp of growth and so are logistics companies. Listed logistic stocks are the easiest way to invest in logistics sector through public exchanges.
Conclusion
Logistics is linked to almost all other sectors in the country. And with the rapid expansion in infrastructure in the country, the demand and prospects for growth in the logistics sector will also see an exponential rise.
Within the sector, there are many dependable stock options that have a proven track record, along with those that have risen at a face pace in recent years. This provides a wide range of choices to investors keen on diversifying their portfolios.
Start Investing in 5 mins*
Rs. 20 Flat Per Order | 0% Brokerage
Open Free Demat Account
Account belongs to
By proceeding, you agree to the T&C.