Can Shilpa Shetty-backed Mamaearth defy IPO valuation worries?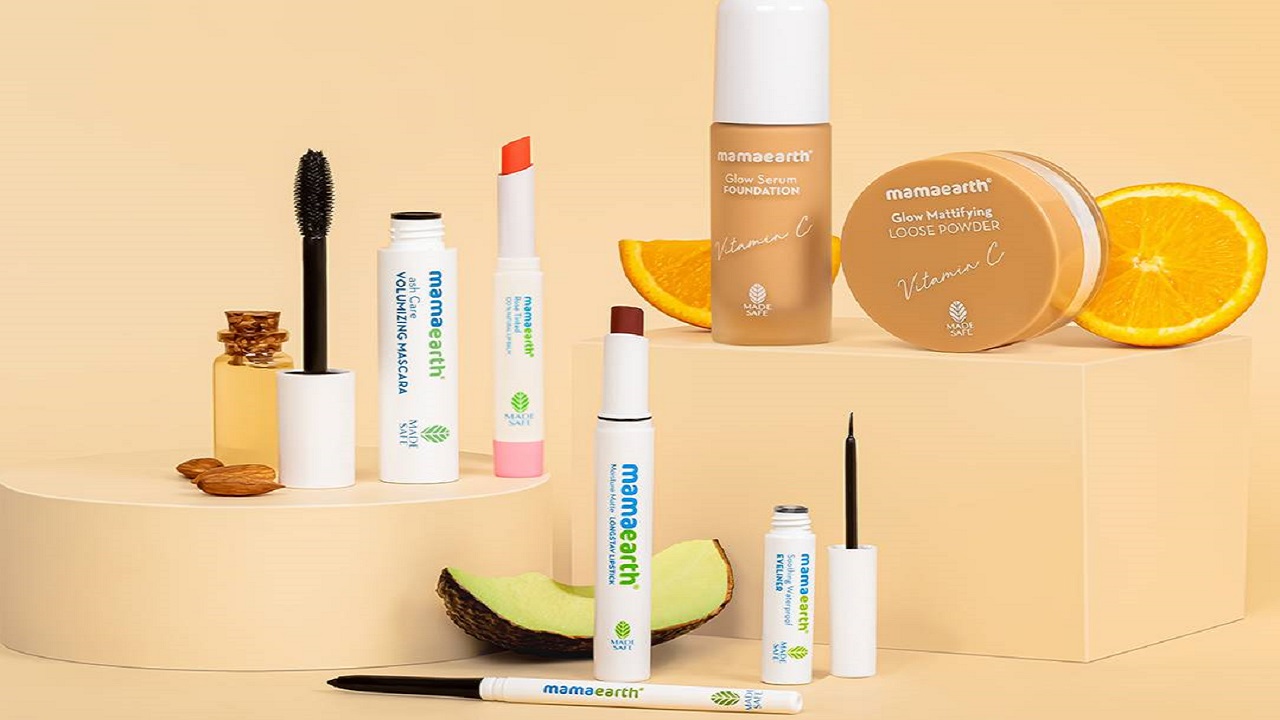 ---

Over the past few weeks, no other potential listing has generated as much hype and taken up as much media real estate as the proposed initial public offering by skincare product retailer Mamaearth.
From social media influencers to the average investor looking to invest some money, everyone wants to know if they should take a bet on Mamaearth.
Somehow Mamaearth has managed to divide its target investor base right down the middle. While some think the hype is well deserved, others think Mamaearth products are no good. Some others reckon its valuation is too high.
Honasa Consumer, parent of Mamaearth, filed its draft red herring prospectus on December 29, 2022. It is looking to raise Rs 400 crore through a fresh issue of shares, apart from making an offer for sale of around 4.7 crore shares. The combined size of the IPO could range between Rs 2,400 crore and Rs 3,000 crore, though the exact quantum at the time of listing would depend on final valuations. The listing could happen by March this year.
Mamaearth plans to use the net proceeds of the IPO for advertisement expenses to improve brand visibility, setting up new exclusive outlets, and invest in its BBlunt business for setting up new salons.
Other players in the beauty and skin care segment include the likes of listed rival Nykaa, Purplle, The Good Glam Group & Sugar Cosmetics. Nykaa had a bumper debut on the bourses in 2021 but the firm's share price has plummeted since then.
Shilpa Shetty's jackpot
There is a good reason for this hype. For one, Bollywood actor Shilpa Shetty is a shareholder in Mamaearth. Shetty, who had invested about Rs. 6.8 crore in the company, became its brand ambassador.
Indeed, Shetty has become the face of Mamaearth. The IPO can make Shetty fabulously wealthy. According to a Moneycontrol report, in 2018, she had acquired 16 lakh shares at Rs 41.86 apiece, which amounts to a 0.52% stake in the company. At an estimated market capitalisation of Rs 10,685 crore, her investment will be worth Rs 55.5 crore. That indicates a return of 715%! Basically, the worth of her initial stake will octuple.
Moneycontrol also says street speculation suggests Mamaearth is looking at a market cap of $3 billion (about Rs 24,000 crore) with its IPO. If that turns out to be the case, Shetty's investment will be worth Rs 124 crore, up over 1,700% or 18.2x, it says.
Other shareholders who will dilute their holdings include the founders Ghazal and Varun Alagh, Sofina Ventures, Evolvence, Fireside Ventures, Stellaris Venture Partners, Snapdeal founder Kunal Bahl, Rishabh Harsh Mariwala and Rohit Kumar Bansal. Sequoia Capital is not participating in the offer for sale.
Mariwala is the scion of the Marico Group, which owns several leading FMCG brands like Parachute hair oil. This is even more interesting because Marico is one of the main competitors of Mamaearth.
Marketing, marketing, marketing
Interestingly, the DRHP revealed that Mamaearth does not manufacture any of its products in house and instead, outsources its production to third-party manufacturers under a non-exclusive agreement. Honasa is therefore effectively little more than a marketing company.
To be sure, third-party manufacturing is, by itself, not a problem, as several companies in the FMCG space do exactly this—get their products manufactured by someone else, and then market them under their own brand name.
Yet, say a beverage company like Pepsi or Coca Cola have their own unique formulations that form the bedrock of their products and which have secret formulas that no one else can copy. In Mamaearth's case, they do not have any unique special formulation that they can call exclusively their own, and that can be a serious problem going forward.
None of this is however to say that Mamaearth is short on variety on its platform. The company said in its DRHP that between April and September 2022, it launched 255 stock keeping units (SKUs), or variants and/or sizes of products. The company says it launches more SKUs than all their competitors and outperform them by a factor of two.
This perhaps explains why Mamaearth does not do any in-house manufacturing. For a company to be able to do that, it has to go in for extensive research and development, quality testing and marketing, all under one roof. If it were to try and do that, it may not be able to push so many products under its brand name in such a short period of time. So, for a six-year-old company, outsourcing perhaps becomes inevitable.
Mamaearth's claim to fame is not that it makes, say, the best toxin-free formulations in the country, but that it is the first one to do so. Outsourcing benefits the company as it allows it to focus on what it is concerned with the most—the power of marketing.
The company is a marketing powerhouse to the extent that practically all major social media influencers on platforms like Instagram, Youtube, Facebook and even LinkedIn have marketed Mamaearth products at one point in time or the other. According to blogger and Youtuber Shrehith S Karkera, between April and September 2022, Mamaearth worked with as many as 3,958 influencers, who earn commissions of up to 20%.
Honasa has also sought to grow inorganically and has made three acquisitions. These include BBlunt from Godrej, which manages salons and healthcare products. Another company acquired by Mamaearth was Dr. Sheth's, a skincare brand, for Rs 28 crore. Its third acquisition was Just4Kids Services Pvt Ltd, which operated a website called Momspresso and its influencer marketing platform MyMoney. This is a content marketing platform—basically a network of more than 50,000 influencers, essentially mothers, who help sell Mamaearth products to their networks.
Honasa, you see, bills itself as a 'house of brands'—something that is central to its raison d'etre. And so, it also manages other brands like The Derma Company, which sells customised skincare and haircare products, and Acquialogica, which sells premium skincare products. A third brand owned by the company is Ayuga, an ayurveda brand for people who want traditional Indian skincare products.
So, basically, the company just has to replicate the strategy it adopted with Mamaearth, to these other brands, and cash in by harnessing the network of online influencers and celebrities that already endorse its flagship products.
But this is where the proverbial catch lies. Being a marketing company, Mamaearth spends 40% of its revenues on, well, marketing. This, compared to say a Hindustan Unilever, whose marketing spends are only about 10% of its topline. Its excessive marketing spends could become Mamaearth's Achilles heel.
Do the math
Having said all of this, the math does seem to stack up for the company rather favourably, at least if one compares it to startups. Unlike several other startups that take long to become profitable, Honasa seems to have turned a corner rather quickly. As of the end of March 2022, Mamaearth's parent reported a profit before tax of Rs 22.4 crore, while for the six months between April and September 2022, the figure came in at just over Rs 9 crore.
Looked at from a topline perspective, the figures seem even more impressive. From an annual turnover of just Rs 114.1 crore as at the end of March 2020, the company clocked revenue of Rs 964.3 crore just two years later. In the April-September 2022 period, the figure was even more impressive at Rs 732 crore. This means Mamaearth's FY23 annualised sales will be over Rs 1,400 crore.
If the overall market projections are anything to go by, Mamaearth may have further room to grow. The industry it caters to is due to become a $36 billion market by 2026 and this will mean thousands of such brands as are marketed by Mamaearth will potentially have room to grow. About 85% of the market remains unorganized and is primed for becoming organised, as happens when most markets mature.
Apart from its high marketing spends, that it needs to keep incurring at the cost of margins, the company has to also increase its focus on offline marketing, as it gets 36% of its revenue from offline channels.
The marketing spends in the offline world are even higher, consumer retention tougher and the overall game more complex given all the intermediaries like distributors. Offline selling is a capex-heavy proposition that only pays back over time. So, it must invest more, and perhaps make lower margins even as it vies to compete with the likes of HUL to remain relevant on store shelves.
And the most interesting bit is that, in its prospectus, Mamaearth says it is more profitable to sell products offline than online. This seems odd for a company that has raised venture capital and investor money on the prospects of direct-to-consumer marketing being more profitable.
And then there is a problem with commissions. As a recent report in The Morning Context pointed out, Mamaearth pays its offline distributors commissions of up to 50%. This is against competing companies that only pay commissions of up to 20%.
Moreover, Mamaearth will have to continue to face competition from traditionally established companies like HUL, Dabur, Tata Consumer, Marico, and ITC, just to name a few, who all have a presence in this segment to varying degrees. This could further inhibit the company's margins.
Which raises the question: Can Mamaearth demand the sort of valuations it is rumoured to be targeting? The company's last fundraise was at a valuation of $1.2 billion, so it can safely be assumed that it will not target getting valued at lower than that by the market.
The company has to make a serious case to its investors on how it plans to make money in the foreseeable future.
"Valuation discovery is a process which will take place over time as we get into deeper conversations with investor community". That was Mamaearth co-founder Ghazal Alagh's response after the company faced #FinTwit's ire for demanding a 'sky-high, disastrous' valuation for its public offering.
In an interview dated September 10 with Business Today TV, Varun Alagh said: "Our gross profitability metrics are very healthy. And, if we were to compare it to the listed FMCG peers, we'll probably be in the top five per cent quartile of the set from a gross profitability profile perspective."
"We are there in almost 40,000 stores, across 100 plus cities now. From an availability perspective, we continue to double down on it," he added.
The Alaghs sure sound confident. But whether the markets will buy into it, only time will tell.
Start Investing in 5 mins*
Rs. 20 Flat Per Order | 0% Brokerage
Open Free Demat Account
Account belongs to
By proceeding, you agree to the T&C.