Is Suzlon out of the woods yet as founder Tulsi Tanti passes away?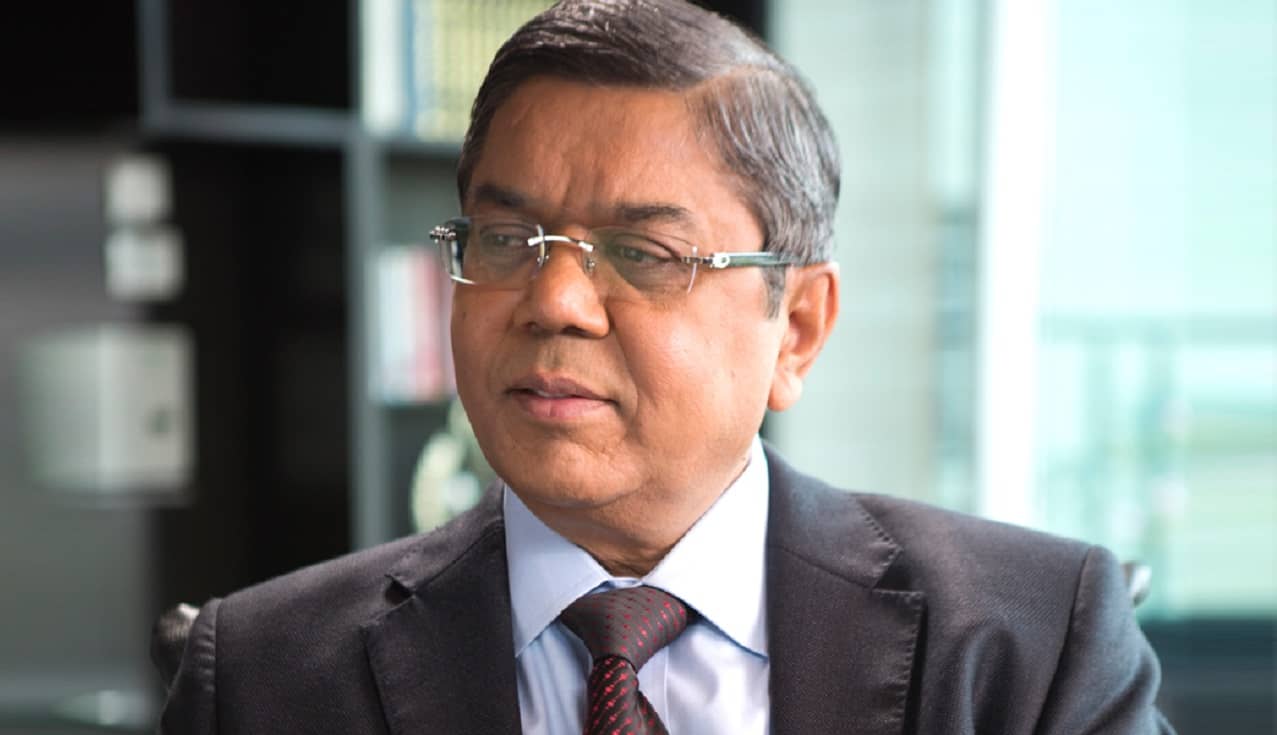 ---

There are eerie similarities between the lives of Rakesh Jhunjhunwala and Tulsi Tanti, who both died just weeks apart. 
Both were of nearly the same age—Jhunjhunwala was 62 and Tanti was 64. Both began their careers in the late 1980s. Both rose to become poster boys of India Inc in the post-2000 era. And both met a rather sudden and unexpected end and died of massive heart attacks. 
But this is where the similarities end. 
Jhunjhunwala left behind a portfolio valued at more than Rs 40,000 crore, and was just starting on his entrepreneurial journey, having launched his new airline Akasa Air just a week before his demise. Tanti, on the other hand, had seen his wealth grow exponentially in the first decade of 21st century, and then dissipate just as quickly, all in a matter of a few summers. 
In January 2008, the market cap of Suzlon Energy, the wind turbine maker that Tanti founded and ran, was more than Rs 68,000 crore. The company is currently valued around Rs 8,400 crore—or about an eighth of what it was worth at its height, nearly 14 summers ago. 
And this, when a third of India's 40 GW wind energy capacity was set up just by Suzlon. 
Ambitious beginnings
Tanti, Suzlon's founder and chairman, built the company literally from the ground up. This was before India's renewable energy revolution actually took off and more than a decade before the Narendra Modi government set for itself lofty targets of installing renewable power generation units and set up a competitive price war, effectively bringing down renewable tariffs to levels at par with or below coal-based thermal power. 
As Moneycontrol noted in its obituary, "Tanti built Suzlon Energy to manufacture wind turbines in India much before 'Make in India' was a buzzword. He displayed global ambition, acquiring companies abroad, much before India occupied centre stage on global platforms and declared its green energy ambitions. In many ways, the journey of Tanti and the company he founded in 1995 mirrors the story of India's wind energy market."
While he began life as an entrepreneur along with his siblings, in the textile sector, he soon realised that the wind energy business—his textile unit had a captive wind mill unit back then—had better prospects than his company Suzler Synthetics. 
Eight years later, in 1995, he established Suzlon. A decade later, in 2005, the fledgling company got a shot in the arm when the Indian government announced tax incentives for the wind energy sector. The company soon came up with a Rs 1,500-crore initial public offering, which was lapped up by the market with a 15 times oversubscription. 
Suzlon would go on to control half the country's renewable energy market, making Tanti and his company superlatively wealthy and even drawing celebrity investors like actor Aishwarya Rai and cricketer Sachin Tendulkar. 
And then, Tanti became ambitious and went on a global buying spree. And that, ultimately proved to be his undoing. 
Falling Apart
In 2005-06, Suzlon acquired gearbox maker Hansen Transmissions International of Belgium, in an attempt at backward integration to overcome the global shortage in component supplies. 
In 2006-2007, Tanti announced that Suzlon's subsidiary AE-Rotor Holding B.V. had acquired Germany's REpower Systems to expand its presence in Europe and get access to the company's technology. 
And this is where Suzlon's story began to unfold and Tanti's litany of woes began to unravel. 
The company became debt-laden. Moreover, as Moneycontrol noted, while Suzlon gained management control of REpower, it was not allowed access to the company's technology as German law does not allow it in the interest of minority shareholders.
On top of this, REpower's finances were ring-fenced. This meant Suzlon had no access to the cash reserves of the German subsidiary even as it paid off the debt raised to finance the acquisition.
To make matters worse, Suzlon had to pay Rs 411 crore to US customers for the replacement of faulty components supplied by the company.
Suzlon began hiving Hansen Transmissions off in 2009 to raise funds and repay debt. But that helped little and Suzlon reported a loss of Rs 989 crore in fiscal year 2009-10. In July 2012, Suzlon defaulted on the repayment of $209 million worth of foreign currency convertible bonds (FCCBs), the biggest of its kind at the time.
In 2013, lenders led by State Bank of India (SBI), restructured Rs 9,500 crore of loans and eased the terms of repayment. This was a breather for Suzlon, which also received a fresh working capital loan of Rs 1,800 crore to keep it afloat.  
In 2015, Sun Pharma's billionaire founder, Dilip Shanghvi, bought a 23% stake in Suzlon, giving it a lifeline.
But Suzlon's woes continued to persist as the government rolled back incentives to the wind energy sector. In May 2017, the government moved away from the feed-in tariff system to a reverse auction mechanism, affecting the industry further.
In May 2019, Suzlon defaulted again on the repayment of bonds worth $172 million. Tanti tried to sell its operations and maintenance (O&M) business to raise funds and pare debt. Canadian investor Brookfield and Denmark-based Vestas Wind Systems, separately, came close to acquiring the business but the deals fell through.
In March 2020, Suzlon Energy received yet another lifeline from an SBI-led consortium to restructure debt worth Rs 14,000 crore. The lenders had agreed to convert Rs 8,200 crore worth of loans to long-term optionally convertible debentures payable in 20 years, and had asked the promoters to infuse equity. The lenders had reportedly taken a 65% haircut, as the Moneycontrol report noted.
Second wind
In June 2022, the bankers' consortium sold over Rs 4,100 crore of Suzlon Energy loans to state-run Rural Electrification Corp (REC) and the state-owned Indian Renewable Energy Development Agency (IREDA). 
As The Press Trust of India noted in a report last month, the company felt that with the REC-IREDA deal, its financial woes were over.  Suzlon's chief financial officer Himanshu Mody told the news service that the debt to operating profit ratio stood at 3:1, and may go up as the company borrows more for working capital needs, but overall, the debt trajectory was improving.
Tanti's demise comes just days before Suzlon is looking to raise up to Rs 1,200 crore via a rights issue, money it could use to pay off its debts. 
Mody told PTI that scheduled debt repayments would get the debt levels down to Rs 2,500 crore but the company wanted to trim it further. The debt owed to REC and IREDA was long term in nature, but the tenor was significantly lesser than the earlier 20 years for the term loans from the banks' consortium, he said.
The company did not have any major investment plans beyond operational capital expenditure (capex) which could be funded through working capital lines, and would be focusing on improving its capacity utilisation, he added.
It has an order book to deliver up to 700 MW of capacity, Mody said, pegging the pipeline of deals it was chasing at a similar level.
Government policies, including last month's announcement of taking a relook at the e-reverse auction of wind energy projects with a view to removing it, were positives which were helping the wind energy sector, he said.
The company did not have any major contribution from exports in its Rs 1,378-crore revenue for Q1 FY23, and would now be able to chase deals outside India. The conditions imposed by the bankers' consortium had also ended, he said.
It was also undertaking a year-long exercise to reduce the number of subsidiaries to 24 from the present 44 entities to increase transparency, Mody said.
A one-time gain helped the company post a huge profit of Rs 2,433 crore in the April-June quarter.
The executive further said that the operating profit of Rs 214 crore can be sustained. He also said two credit rating agencies had upgraded its debt to investment grade after the debt refinance scheme was carried out.
Tanti may have departed, but here's hoping Suzlon survives and carries on his legacy for decades to come. 
Start Investing in 5 mins*
Rs. 20 Flat Per Order | 0% Brokerage
Open Free Demat Account
Account belongs to
By proceeding, you agree to the T&C.