Mamaearth IPO: Looking beyond the ballooned valuations!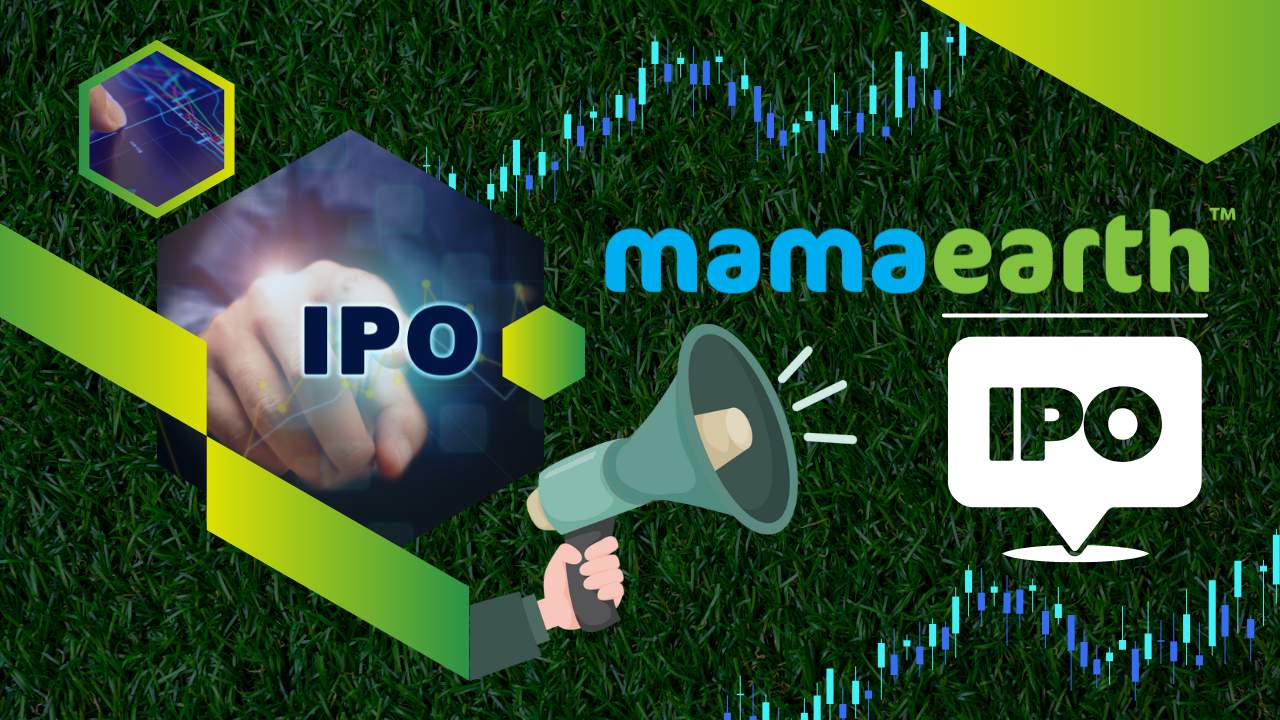 ---

Ever since Mamaearth's parent company Honasa Consumer filed it's Draft Red Herring Prospectus (DRHP) with Securities and Exchange Board of India (SEBI) to raise around ₹2,900 crores through an initial public offering (IPO), it has been the talk of the town for all the wrong reasons.
 
If you haven't been keeping up with the news. Here is what happened, Netizens and seasoned investors bashed the company for seeking a high valuation and compared its IPO with Paytm and Zomato.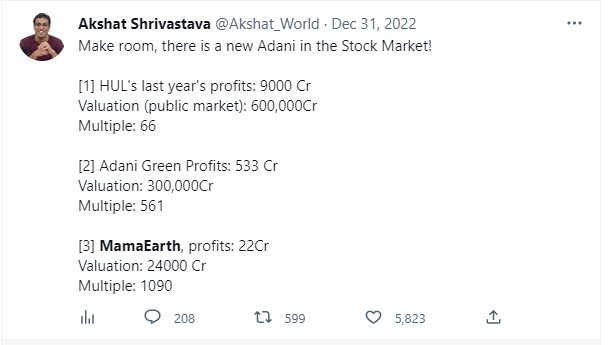 Well, Mamaearth is seeking a valuation of INR 25,000 crore. That's a pretty penny, especially considering that it's 16 times the company's revenues for the first half of fiscal year 2023, and 25 times its revenues for fiscal year 2022. 
And if that wasn't enough to make you do a double take, the company's price-to-earnings ratio is also pretty high - with a P/E of 3,000 based on projected first half fiscal year 2023 profits, and 1700 based on fiscal year 2022 profits.

It's no wonder people are raising their eyebrows at all this. 
But a lot has been discussed about it so we're not going to bore you with talk of inflated valuations and all that jazz. Instead, we'll talk about Mamaearth's new strategy.
Omnichannel strategy: Margin enhancer or Cash guzzler?
You know what's common between Mamaearth, boat, and Sugar?
They're all D2C companies! In case you're not in the know, D2C stands for "direct-to-consumer," and it means that these companies sell their products directly to customers, mostly through their e-commerce websites. And during the pandemic, when everyone was stuck at home, these types of companies really took off.
But now that the pandemic is (hopefully) behind us and people are starting to venture out into the world again, it's becoming increasingly important for companies to have an omnichannel presence. And that's why Mamaearth is branching out and going offline.

Mamaearth is making a big move into the offline world as in the year ending March 2020, the company's offline sales were a mere INR 10 crore (about USD 1.2 million), which was only 9% of its total revenue. But fast forward to the six months ending September 2022, and things are looking a lot different - revenue from physical outlets came in at INR 256 crore (about USD 31 million), which is a whopping 35% of the company's total revenue. That's right - physical stores accounted for a third of Mamaearth's total revenue during that period.

So you might be wondering, why the heck is a digital-first brand like Mamaearth going offline? Is it the right move?
Well, the stats seem to suggest that it is.
According to Mamaearth's Draft Red Herring Prospectus, a whopping 85% of personal care products are still sold offline. And it is estimated that even by 2026, more than 70% of BPC sales will be through offline channels. That's why it's important for Mamaearth to have an omnichannel distribution - they don't want to miss out on all those offline sales!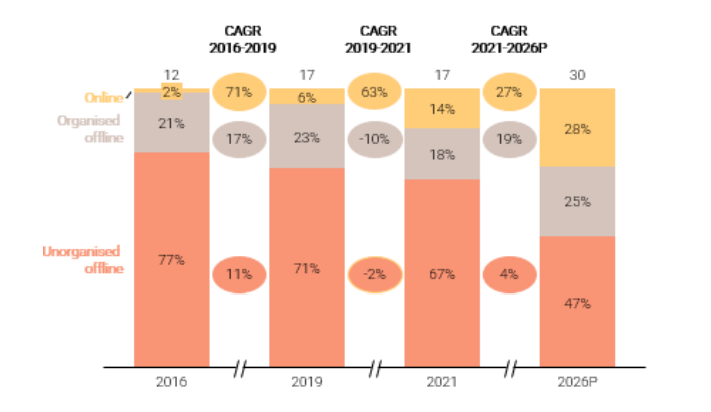 Plus, the company has also mentioned that customer acquisition costs are lower through offline channels, which makes selling products way more profitable. And when you think about it, it makes sense - after all, you can avoid the whole discounting war that happens online when you sell products in physical stores. In fact, many mom-and-pop stores don't offer discounts at all, and just sell products at the maximum retail price. 

Breaking into the world of physical retail wasn't easy for Mamaearth, especially when they were competing against big names like Hindustan Unilever, Dabur, and P&G. These companies have spent years building up their networks of distributors and retailers, and it's not easy to muscle in on their territory. But Mamaearth managed to do just that. In fact, they now sell their products in 112,868 FMCG retail outlets across 718 districts in India and work with 449 distributors, super distributors, and sub-stockists.

So how did they manage to crack the retail market?
Well, according to an article by Morning Context, Mamaearth won over distributors and retailers with generous commissions. While most consumer goods brands in India offer retailers margins of 18-25%, Mamaearth was willing to go as high as 50%.

But going offline comes with its own perils. You see, big companies like HUL and P&G have a tough time trying to operate like D2C brands because of their massive distribution networks. It takes a lot of resources to launch a product and get it into the hands of millions of retail outlets across India. HUL can't just whip up 50 new products every month and expect to get them into every corner store in the country. They have to take their time developing and testing products before they're ready to be launched on a larger scale. That is why they generally launch products for the masses. 

On the other hand, D2C brands like Mamaearth are able to roll out new products all the time. It's much easier for them to launch new products online since they don't have to deal with intermediaries. But if Mamaearth wants to produce and supply new products to all those physical retail outlets, it's going to take some serious cash. In fact, in the six months ending September 2022, the company had a negative operating cash flow due to an increase in working capital requirements. 

Mamaearth has been successful as a D2C brand because they're quick to jump on trends and roll out new products faster than anyone else. According to their Draft Red Herring Prospectus, they've launched 2.6 times more new SKUs than the industry median. How do they do it? Well, they have a system in place where they keep an eye on what's popular with customers and then launch products accordingly. For example, if an influencer starts talking about the benefits of using rice water for hair growth, Mamaearth might launch a rice water shampoo the following month.

And this strategy has really paid off - almost half of their revenue in the six months ending September 2022 came from new products. Mamaearth would require a lot of money to conquer offline retail and keep up with its strategy of launching buzzing products.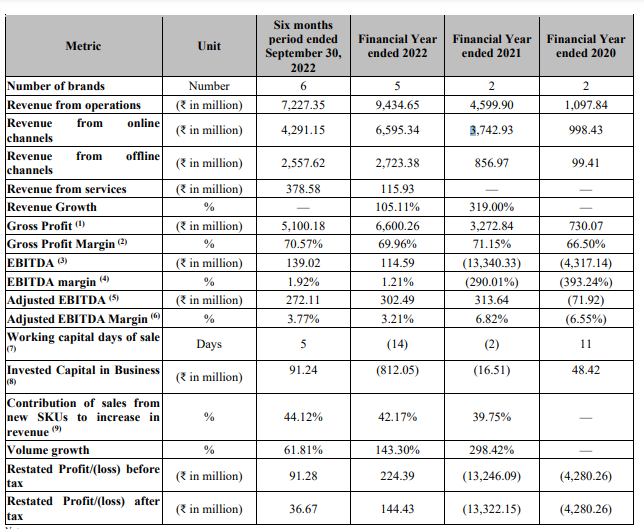 Even though physical stores come with juicy profit margins, they can be a bit of a cash drain. They'll need to manage product quality at their current scale, keep developing buzzy new products to keep customers coming back and navigate the world of offline retail. All in all, its a bumpy road ahead for the company.
Start Investing in 5 mins*
Rs. 20 Flat Per Order | 0% Brokerage
Disclaimer
Investment/Trading is subject to market risk, past performance doesn't guarantee future performance. The risk of trading/investment loss in securities markets can be substantial. Also, the above report is compiled from data available on public platforms.
Open Free Demat Account
Account belongs to
By proceeding, you agree to the T&C.