Online gaming in India soared amid the pandemic. Will the momentum sustain?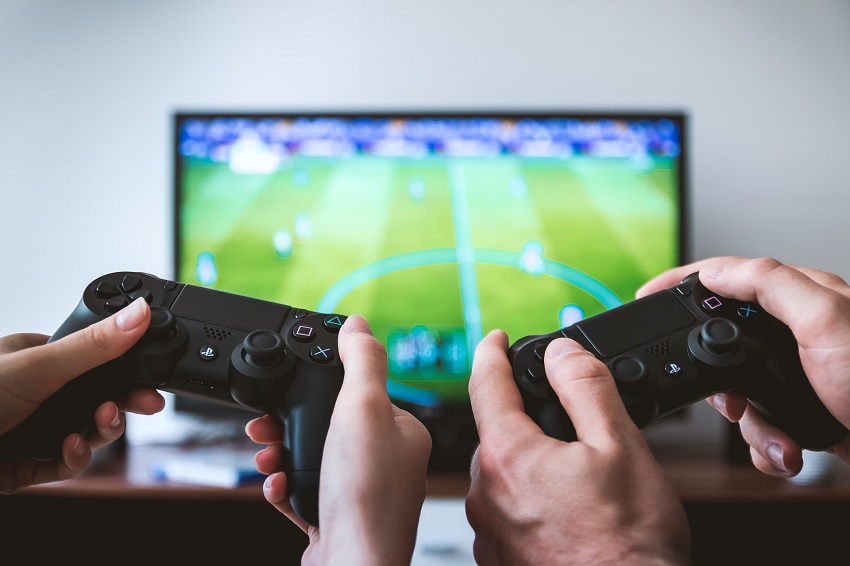 ---

Over the last two years as the world went indoors, owing to Covid-induced lockdowns, people took to online gaming in a big way. This helped the online gaming and esports industry take off all over the world.
India was no exception. The number of gamers surged, as did other metrics such as the number of downloads and time spent on playing games online. With that grew the revenue that online gaming firms—most of them startups—generate. The boom also prompted many venture capital firms to invest millions of dollars in these startups.
And then, the government stepped in.
Over the past few weeks, the online gaming industry has been on the tenterhooks over a government proposal to increase the goods and services tax. The higher tax can harm the prospects of the fast-growing industry, gaming companies and industry groups say. But before getting into the nitty-gritty of the matter, let's take a look at the industry itself.
The lockdown push
India went into a nationwide lockdown to control the Covid-19 pandemic in late March 2020. With schools, colleges as well as shopping malls and other entertainment avenues closed and most people working from home, people began spending more and more time on playing online games.
The average time spent by Indians on online games went up from 2.1 hours per week, or 11% of total smartphone time, before the lockdown to 4.5 hours, or 15% of total smartphone time, within a month of the lockdown, according to a June 2021 KPMG report on the Indian gaming industry.
The amount of time moderated as the restrictions lifted. Still, even by June 2021, a year after India began reopening, Indians were, on average, spending 3.1 hours per week, or 12% of their total smartphone time, on online gaming.
In India, of the 700 million internet users, around 98% use mobile internet. Of these, around 85%, or 610 million, are smartphone users and more than half of them play online games of some sort. According to a FICCI-EY report, the number of gamers rose to 390 million in 2021 from 278 million three years before. This number will only rise.
Not only did this mean that the number of game downloads skyrocketed, it also meant that the Indian gaming industry saw a surge in revenue. And that brought in venture capitalists, and millions of dollars in funding. Marquee VC firms such as Sequoia Capital, Accel, Kalaari Capital, March Gaming, Legatum Capital, Blume Ventures, Steadview Capital and Matrix Partners have made substantial investments in Indian gaming startups. Overall, India is now estimated to have more than 1,000 online gaming startups.
According to investment promotion agency Invest India, venture capital funding for India's gaming startups stood at $350 million between 2014-2020. Now consider this: Industry estimates suggest that in the first nine months of 2021, the figure touched a whopping $1.6 billion, overtaking the total investment figure in the five preceding years.
The industry's overall revenue is also rising in line with the growth in the number of gamers. The total revenue from games, including transaction-based games, esports and casual games, is projected to increase almost 50% during the three years through 2024.
Even when it comes to ad spends by the gaming industry, the figures look good. The ad spends by the gaming sector were about Rs 1,270 crore in 2021, up from Rs 800 crore in 2020, implying a 50% growth rate in just a year.
Game still on
Analysts and experts say that although the pandemic has subsided and the world has largely opened up, VCs and other investors will likely continue to pour money into the gaming industry in India.
They cite two main reasons for this phenomenon. First, they say that while the average revenue per user (ARPU) in India remains low at the moment, the actual user base is huge, which means a big opportunity for investors looking to scale up their portfolio companies.
The KPMG report cited above says that the tremendous growth in the Indian gaming market, driven by the surge in digital penetration in the country, has meant that revenues have almost doubled over a four-year period.
What has also helped spur growth is the proliferation of smartphones, which are now available at affordable prices, coupled with high-speed internet and rock-bottom data prices. This has meant that gaming startups in India can even see a growth path ahead for themselves, outside India's borders.
The best example of this is Mobile Premier League (MPL), which raised Series E round of financing led by Legatum Capital at a valuation of $2.3 billion in September 2021. The startup recently began operations in the US and also completed two years of operations in Indonesia.  
Another company that is reportedly looking for explosive growth is Rooter, which raised $25 million in a Series A funding round led by investors like Lightbox, March Gaming, and Duane Park Ventures, and wants to acquire their next 50 million users in twelve months' time.
As of March, Rooter had 7.6 million monthly active users, which it hopes, will scale up three times by the end of 2022. Once that is achieved, the company will, it hopes, be able to expand internationally and improve its monetization metrics.    
Yet another gaming startup that is looking to raise big money is WinZO, which raised its last round of $65 million led by California-based Griffin Gaming Partners.
WinZO says it is looking to pump the new money into try and bring on its platform another 400 million people, who are yet to come online in India, on its platform. The startup is also looking at brand building even as it already sponsors three teams in the Pro-Kabaddi League and was also the co-sponsor in the India-Australia cricket series.
The ambitious plans of Indian gaming companies don't just end at riding pillion on sporting events. They are also looking at the upcoming NFT space.
To this end, OneTo11 secured $2.5 Million in a seed round from capital groups and global blockchain investors, to pump money into expanding into new markets in Asia, Middle East, Europe and South America.
Having said all of this, in 2021 India still generated a minuscule $1.8 billion of the $305 billion in global gaming revenues. But with Internet penetration still growing in India, VCs believe that popular game titles still have a significant potential going forward, especially as they are aided by popular influencers.
VCs also reckon that social gaming, just as social media, has become a core means of communication for young consumers in India, a trend that picked up during the lockdowns when everyone was copped up at home.
VCs are, therefore, betting on the Indian market maturing and that eventually leading to the country's studios producing world-class content, for the global market, and all of that eventually to the average revenue per user in India itself going up. And that's why the latest government move has the industry worried.
Killing the golden goose?
Late last month, the Goods and Services Tax Council deferred a move to increase the GST on online gaming to 28% from 18% currently. Essentially, the central government wants to club online gaming, including skill-based gaming, in the same league as casinos and horse racing. This is not all.
The government also wants to levy the tax on the full contest entry amount instead of only on the platform fee, also known as gross gaming revenue. This move, industry executives say, will increase the tax burden on the nascent sector with some critics even saying this can potentially "annihilate the sunrise sector".
Last week, the Internet and Mobile Association of India appealed to the Union Government and the GST Council to maintain status quo on the online games of skill industry. The current rate of GST on this sector of online skill gaming industry is 18% only on the gross gaming revenue and 0% on contest entry fee. The IAMAI said this is "legal, fair and in line with international taxation standards".
The IAMAI also said that online games have paid a cumulative Rs 6,000 crore in GST over the last four years and are likely to pay Rs 16,000 crore between 2022 and 2025. It said that increasing the GST to 28% on GGR would increase the incidence of taxation to about 55%. If 28% tax is imposed on the CEF, the incidence of GST shoots up by 1,100%.
"Thus, it is very likely that the industry and GST revenue thereof will cease to exist," the industry body warned. "For the online games of skill, it would tantamount to killing the proverbial goose that lays golden egg."
Start Investing in 5 mins*
Rs. 20 Flat Per Order | 0% Brokerage
Open Free Demat Account
Account belongs to
By proceeding, you agree to the T&C.