Should I take loan from a lender, bank or NBFC?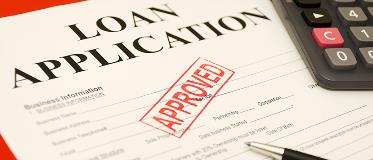 ---

A loan comes handy when you need immediate funds for your needs whether they are personal, business. A loan allows you to buy things like your home, vehicle and so on. But sometimes it is this very simplicity that makes it complicated. Something similar happened to Amit. Amit was a software engineer working in a corporate for last 3 years. After much thought, he finally made a decision to move from a rented apartment to his own home. However, since he didn't have much savings, he decided to take a home loan. But two weeks passed, he was still not able to book his dream home.
Taking a home loan wasn't a problem for Amit. He had the required eligibility and he was also okay with the equated monthly instalments (EMIs). What delayed the process was choosing the right lender for his loan. It was his first big loan and Amit didn't want to risk with any random lender out there. He thus did his research and this is what he found out.
Amit figured out that he could either borrow from a bank or a Non-Banking Financial Companies (NBFCs). Though both do the same task of lending, here are some parameters on which Banks and NBFCs can be compared:
Interest Rates:
Banks: It has floating interests linked to MCLR (Marginal Cost-based Lending Rate). These are determined using RBI's mandate lending rates depending upon Macroeconomic factors. They are often found lower than those of NBFCs.
NBFCs: The rate of interest is according to RPLR (Retail Prime Lending Rate). They are sometimes higher than those of Banks. But these days, NBFCs are coming up with competitive rates of interest so as to attract more borrowers.
Credit Score Requirements:
Banks: Banks easily approve loans for people with a high CIBIL score (credit score). While for people with lower credit scores, it is difficult to get a loan approval.
NBFCs: Although NBFCs easily approve loans for the people with a high CIBIL score (credit score), they also approve loans for people with low credit score but on a high-interest rate.
Loan Approval process:
Banks: The process for a loan approval is quite stringent in case of banks. The loan approval process involves many verifications and sometimes it all ends up into a rejection if the pre-requisites are not met.

NBFCs: The loan approval process in NBFCs is easier and faster than that of the bank. Often people who are denied a loan at bank end up taking it from NBFCs.
Overdraft:
Banks: Some of the banks give the facility of overdraft to their borrowers wherein they can repay the loan prior to the due date by paying large sums.  
NBFCs: The facility of overdraft is not available for the borrowers of NBFCs.
Paperwork Involved:
Banks: Lot of stringent paperwork is required when you take loans from banks. People might not have enough time to engage in such a lengthy process.
NBFCs: Paperwork involved while taking loans from the NBFCs is much less as compared to that of Banks. This feature makes it preferable among the borrowers.
Conclusion:
Both Banks and NBFCs have their own set of pros and cons which Amit thoroughly analyzed. Although Banks are preferred by people who have a high credit score and who are prepared for a stringent approval process and paperwork. Banks are favored because of a comparatively lower interest rate and overdraft facility, but in other cases, NBFCs are always a better option. Amit finally made an informed decision and it is time you made one too.
Start Investing in 5 mins*
Rs. 20 Flat Per Order | 0% Brokerage
Open Free Demat Account
Account belongs to
By proceeding, you agree to the T&C.