Space wars: How Tata, Jio and Airtel are readying for the satellite internet battle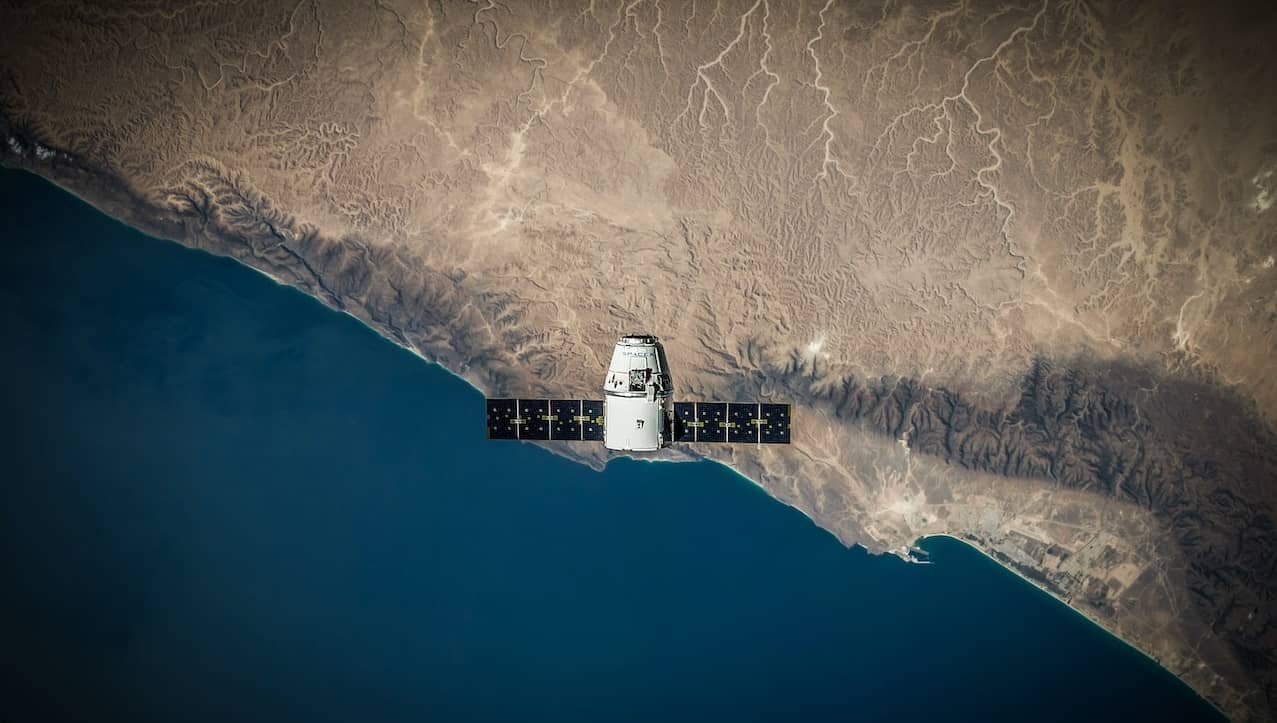 ---

The Indian broadband internet sector could soon witness a space war.
A few Indian conglomerates and a handful of foreign companies are getting ready to jostle among themselves to provide Indian consumers with internet services from space.
And we are not talking Star Wars level sci-fi stuff. In the US, Tesla and SpaceX founder Elon Musk's Starlink is already live and has been providing satellite-based internet services to a few thousand people for quite a while now.
In India, billionaire Mukesh Ambani's Reliance Jio and billionaire Sunil Bharti Mittal's Bharti Airtel-backed OneWeb are getting ready to provide satellite-based internet services.
The Tata Group's satellite communications, or satcom, company Nelco has also joined the fray. Nelco, whose shares have jumped in recent weeks, has teamed up with Canada's Telesat. In May, Nelco and Telesat said they successfully conducted their first in-orbit demonstration of high-speed broadband connectivity in India with Telesat's Phase 1 Low Earth Orbit (LEO) satellite.
Along with these homegrown companies, Musk's Starlink and Amazon's Project Kuiper are also said to be interested in providing satellite internet services in India.
To be sure, of these companies, only two—Jio and Airtel's OneWeb—have so far actually received approval from India's Department of Telecommunications (DoT) to provide satellite-based broadband services to retail customers.
In fact, Jio received its approval from the DoT on September 12. A report in The Economic Times said that the DoT will shortly issue a letter of intent Jio Satellite Communications Ltd (JSCL), a Jio unit that had applied for a licence to provide global mobile personal communications by satellite services (GMPCS) earlier this year.
With this, the company can set up and operate the GMPCS services in the licensed service areas. The licences are for a period of 20 years from the date of its grant after fulfilling stipulated conditions. The offerings under GMPCS include voice and data services via satellite. These mobile satellite networks can operate with low-earth orbit (LEO), medium Earth orbit (MEO) and Geosynchronous (GEO) satellites.
Earlier this year, Jio Platforms Ltd (JPL)—Jio's parent—and Luxembourg's SES, a global satellite communications company, formed a 51:49 joint venture, Jio Space Technology Ltd, to deliver broadband services in India through satellites. Jio Space Tech is developing extensive gateway infrastructure in India to provide satcom services within the country and will use multi-orbit space networks using a combination of GEO and MEO satellites.
Market potential
Globally, the satcom industry has been growing at a rapid pace due to exponential growth in internet traffic and advancements in space-based technologies. This, industry executives say, will bring transformational capabilities to enterprise, telecom, maritime and aviation customers across all regions and terrains.
So, how big is the potential broadband from space market in India, and where is a bulk of its growth likely to come from?
At present, the market is just about taking off, and so there are no active broadband space retail connections in India. Having said that industry experts say in the near term, this could be a $1 billion revenue opportunity.
In fact, a recent report by consultancy E&Y has said that by 2025, India's satellite-based internet services market could grow to $4.7 billion.
A bulk of the growth is likely to come from rural India, 75% of which does not have broadband connectivity as large swathes of the country's hinterland still remain without fibre or even cellular connectivity.
Indeed, rural India is already driving growth in the number of internet users in India. According to a report by the Internet and Mobile Association of India (IAMAI) and Kantar, the number of active internet users in rural areas more than doubled in the last five years and now exceed the number of users in urban regions.
Moreover, annualised growth in urban areas in the number of internet users has dropped to low single digits as the market reaches a saturation point with almost 70% people accessing the worldwide web.
PJ Nath, MD and CEO of Nelco, said the company plans to bring Telesat Lightspeed LEO satellite communication services to India. This will help in addressing the need of the market for fibre-like connectivity in the remotest parts of the country with high reliability and flexibility of satellite communication, he said in May.
Glenn Katz, Telesat's Chief Commercial Officer, said: "Telesat Lightspeed will help close the digital divide in remote and challenging locations, accelerate 4G and 5G expansion, and set new levels of performance for enterprise, telecom, mobility and government broadband connectivity on land, air and sea."
Regulatory hurdles
Having said that, the rollout of services like OneWeb has been facing delays. Recent news reports say that OneWeb has had to delay its commercial launch at least to August 2023 as the company has been unable to conclude its LEO satellites launches amid the continuing Russia-Ukraine war.
What is also not helping are delays in the government's space communications, or spacecom, policy which will focus on private-sector participation in India's space sector.
In October 2021, the government had set up the Indian Space Association (ISpA), headed by former military secretary and director general of military operations Lt Gen (Retd) AK Bhatt.
Some of the founding members of the ISpA include Bharti Airtel, Larsen & Toubro, OneWeb, MapmyIndia, Tata's Nelco, Walchand Industries and Alpha Design.
This was followed by the formation of the Indian National Space Promotion and Authorisation Centre (IN-SPACe) aimed at the promotion of space. Former Mahindra & Mahindra Chairman Pawan Kumar Goenka was named the first chairman of IN-SPACe, which was to be a body enjoying sufficient autonomy despite the presence of the Indian Space Research Organisation (ISRO), Bhatt said in a recent interview.
Bhatt says that the new draft space policy is right now with the prime minister's office, awaiting a cabinet nod.
And while that happens services like OneWeb and Jio Satellite are waiting in the wings to take off.
Airtel though has gone ahead with the launch of its first high throughput satellite (HTS) broadband internet service in the country, in a joint venture with US-based Hughes Network Systems. The service will offer satellite internet to remote locations across India, and will use ISRO's Geosynchronous Satellite (GSAT)-11 and GSAT-29 satellites to offer the service.
As India's telecom companies get ready for the rollout of their 5G services in a few weeks, they are also getting ready for a new battle, high up in the skies above.
Here's hoping India has its own Starlink moment, soon!
Start Investing in 5 mins*
Rs. 20 Flat Per Order | 0% Brokerage
Open Free Demat Account
Account belongs to
By proceeding, you agree to the T&C.