The Top 4 Market Sectors To Look Out For in 2022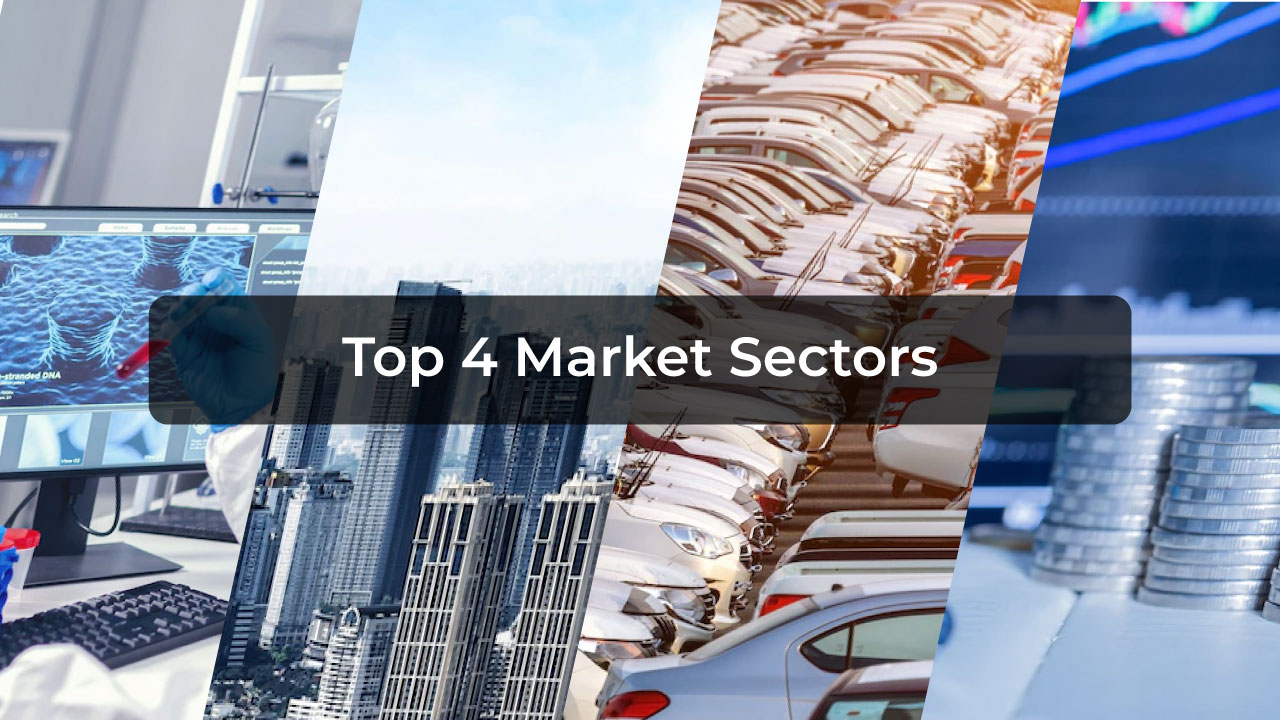 ---

All things considered, 2021 was a good year for the Indian stock market. There was an assumption that the rise in Covid cases and ensuing lockdowns would damper the growth of the financial market, but that wasn't the case.
The Sensex rose to an all-time high of 60K in October 2021 and closed at 58K in December, an increase of close to 10K points since 2020. Nifty followed a similar trend, hitting an all-time high in 2021 and increasing by 24% compared to 2020.

A report in the Business Standard expressed concerns for the market in 2022 because of the fast-spreading Covid strain Omicron, but both the Sensex and Nifty have continued to rally close to their all-time high mark in January 2022, indicating stability. 

This positive outlook is further strengthened by reports by analysts at Morgan Stanley, who expect emerging markets (which includes the Indian market) to rally through most of 2022. These reports deem the Indian equity market 'structurally bullish'.

In this article, we list the top 4 sectors that will prove to be promising in 2022.
1) Pharmaceuticals
Vetri Subramaniam, CIO of UTI AMC, in an interview with economic times, chose Pharma as a lucrative investment sector for 2022. The domestic healthcare and pharmaceuticals sector did well in 2021 though they have had to face immense hurdles and restructure their business models in the last few years, says Vetri Subramaniam.
Challenges in pricing and quality exist, but the domestic market opportunity remains attractive. The Pharma sector continues to be highly profitable.

According to the Investment Information and Credit Rating Agency (ICRA), the Pharma sector is estimated to grow by 9% - 11% in FY22.
India is the 3rd largest pharmaceutical industry globally by volume. India is the largest supplier of generic medicines globally and supplies a share of 20% by volume. India also supplies 62% of the global demand for vaccines.
The Pharma sector is expected to grow in 2022 and is a lucrative sector for investing.
 


2) Housing and Real Estate
The second sector that Vetri Subramaniam, CIO of UTI AMC, suggests looking out for in 2022 is the housing and real estate sector.

"Housing is interesting. What people do not realise is that the housing sector is almost about a quarter of the total capital investment that happens in the economy," he says.

The low-interest rates and tax breaks ensure the buyers and developers keep the real estate cycle moving and this results in incremental growth as the years roll by.

The Covid pandemic, specifically the Omicron strain, has the propensity to slow things down, but the movement of the real estate sector to digital mediums for marketing and registrations is improving sales volumes.
The market is bullish on real estate and has the potential to exceed 2019's pre-Covid average quarterly sales. Metropolitans like Hyderabad, Mumbai, Bangalore, Pune and Ahmedabad are already showing higher sales volumes than in 2020.

The real estate sector accounted for nearly 6% of India's GDP in 2017. Despite an increase in friction because of Covid, the contribution by the real estate sector is expected to rise to 13% of India's GDP by 2025.

3) Automobile
The automotive sector is expected to have a bullish outlook in 2022 as dealers move to make up for the drop in sales during the pandemic. The government has backed the Indian automotive sector with favourable policies like the FAME-II scheme, the enhancement of incentives for two-wheelers, and the launch of the production-linked incentive (PLI) scheme sector and PLI for advanced chemistry cell which is worth INR 26,000 crore and INR 18,000 crore respectively.

A report by Invest India states that India is expected to be the world's third-largest automotive market by 2026 in terms of volume and the market is predicted to hit 6.34 million annual sales in terms of units by 2027.

The increased interest in electric mobility further strengthens the automobile sector. The Government of India has a target of reaching 30% electric vehicles by 2030. The Indian electric vehicle market is expected to be valued at $2bn by 2023.
All of this speaks to a bullish sector in 2022.
4) BFSI – Fintech & Financial Services
If there's one industry that has gained momentum since the Covid pandemic, it is FinTech. There was tremendous movement in FinTech adoption even before the pandemic, with growth doubling every two years. The pandemic further accelerated this growth and FinTech has since become a critical commodity for businesses and society alike.
India currently has a FinTech adoption of 87%, which is the highest globally and is significantly higher than the global average rate of 64 per cent.
Over 67% of all the FinTechs in India were set up in the last 5 years, making India one of the fastest-growing Fintech markets globally. The FinTech industry was valued at $50 Bn to $60Bn in 2020 and is expected to grow to $150Bn by 2025. That's a 3X growth in 3 years.
Conclusion
While these are the top picks for 2022, it's important to mention that the stock market is influenced by many unforeseen factors and its movement cannot be predicted. The biggest factor to watch out for is Covid.
Industries that rely on manual labour and physical activity may see a bearish trend if the country experiences extended periods of lockdown like it did in 2020. While digital mediums have spun solutions for most businesses, some that require physical activity, like manufacturing, are sure to suffer if we experience severe effects of the pandemic.
Start Investing in 5 mins*
Rs. 20 Flat Per Order | 0% Brokerage
Open Free Demat Account
Account belongs to
By proceeding, you agree to the T&C.