What are the best Investment Options in 2020?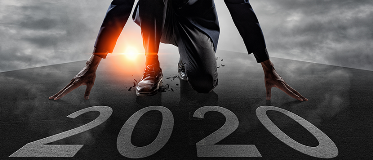 ---

As 2019 comes to a close and a New Year dawns, it is time to look ahead at the big opportunities in the coming year in terms of investments. Of course, stock trading opportunities and mutual fund options will certainly be there. The focus is on some real exciting investment opportunities that could stand out in the coming year.
Bond funds could be back in the reckoning
Debt funds are stable, liquid and relatively consistent performers with tax efficiency. However, the big question is which category of debt funds to select. Debt funds certainly offer better returns compared to Fixed Deposits (FDs) and are also more flexible. But the challenge is that the interest cycle may be bottoming out and hence G-Sec fund and long duration funds may not give the kind of returns they gave in 2019. It is time to move into credit risk funds. The system has stabilised now and the worst may be over for credit risk funds. It is time to look at these funds for alpha.
Use the mutual funds / PMS route for equity participation
Equities deliver superior returns that beat inflation and this makes them an inevitable choice for any long term portfolio. If you are a beginner to equities you can start with diversified mutual funds and then gradually move to multi-cap funds. You also have options of buying directly or investing in a PMS; but they entail a higher initial corpus. The good old SIP approach to equities could still be your best bet against market volatility, yet capturing the power of long term wealth creation.
Gold and metals could be the surprise package
Your portfolio must have an exposure of 10-15% to gold. Ideally, prefer gold bonds and gold ETFs rather than physical gold. They have more benefits with lesser hassles. Due to its limited supply, gold has not only been a natural hedge but has also been an alternative currency in the financial markets. One surprise package in the coming year could be industrial base metals like copper, aluminum and zinc. They are likely to benefit from the global growth revival and also act as a lead indicator to the global recovery triggered by the trade deal between the US and China as well as the early resolution to BREXIT. You can participate in these base metals through metal ETFs or through metal stocks in the stock markets.
Real Estate Investment Trusts (REITS)
Real estate investments have for long been a solid preserver of value. However, in the last few years investments in realty have become tougher and also less profitable. The need of the hour was a more structured way to invest in real estate and that has been provided by REITS. These REITS are pass-through investments which create a portfolio of commercial properties and pass on the benefits to investors in a tax efficient manner. The first REIT was launched in India by the Embassy group and has been quite successful in the markets. However, the real challenge will be to sustain the quality of portfolio and also the quality of returns. For small and medium sized investors, REITS could provide a good opportunity to invest in commercial realty structured as a security investment.
Index ETFs and Bond ETFs
Exchange traded funds (ETF) can be based on a variety of underlying including equity indices, bond indices, commodity prices etc. ETFs offer a passive methodology of participating in an asset class with zero unsystematic risk. In the last one year, index ETFs have picked up in a big way and the first bond ETF has just been launched in India in the form of Bharat 22. Year 2020 could see these passive investment vehicles attracting a lot of investor interest.
Liquid and near cash investments
Quite often, these are near-cash investments used to park liquidity and maintain emergency funds in a productive manner. These liquid investments must be safe, secure, predictable and offering better yields than cash under the pillow. Year 2020 may call for better application of liquid funds as yields continue to face downward pressure at the short end of the curve. Liquid investments can also help you to manage a probable drop in income levels or an opportunity that arises due to asset price collapse.
Year 2020 could be the year to look beyond the ordinary and explore new and emerging asset classes like REITS, INVITS, ETFs, Bond ETFs etc, apart from the regular investment avenues.
Start Investing in 5 mins*
Rs. 20 Flat Per Order | 0% Brokerage
Open Free Demat Account
Account belongs to
By proceeding, you agree to the T&C.