03 Jan 2022
Are you ready for the IPO boom of 2022?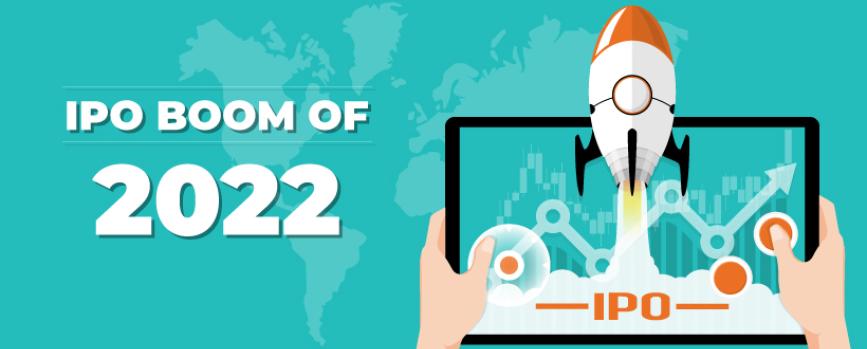 To say that 2021 was an exemplary year for the primary markets in India would be an understatement. 2021, in fact, was the best IPO (Initial Public Offer) year for India in the past two decades. About 63 IPOs collectively garnered $15.8 billion in the year gone by. This was a surge of 4.5 times over the $3.5 billion collected in 2020.

This euphoria mirrors the record high performance of IPOs across the world and was fueled by factors such as high liquidity in global markets and strong earnings scorecard of India Inc. One important aspect, though, makes this IPO frenzy stand out from the earlier ones – participation of retail investors.

Rising awareness about benefits of investing in equity markets, proactive regulations aimed at protecting interests of retail investors, ease of investing with evolving technological platforms and adoption of customer-centric approach by leading brokerages have cumulatively led to higher participation of retail investors in the Indian market. This trend is visible both in primary as well as secondary markets. 

Factors driving retail participation in equity markets

•    Rising awareness about benefits of investing in equities
•    Proactive regulations to protect interest of retail investors
•    Ease of investing with digital platforms 
•    Customer-centric approach by leading brokerages
In 2021, with a high number of new-age, consumer tech and startup companies (like Zomato, Nykaa, Policybazaar and Star Health) tapping the bourses, retail investors got an opportunity to revel in this growth party. Hitherto, this party was limited to 'invite only' participants namely private equity investors and other institutional investors. 

If you think the IPO party has ended, think again. Market watchers and experts believe that this euphoria is likely to continue in 2022 as well. Large ticket such as LIC IPO are likely to boost the total amount raised in the primary market even higher than 2021. Some believe IPOs could garner ~$20 billion in 2022. So far, 70+ companies have filed their IPO prospectus with SEBI. 

So are you ready for this boom?
Investing in IPOs through 5paisa
At 5paisa, we are committed to create superior experiences for our customers consistently. This approach has helped us become one of the fastest growing discount broker in the country. Our average monthly rate of customer acquisition stands at 1,25,000. In fact, during the quarter ending September 2021, we recorded our highest-ever quarterly customer acquisition of 3.4 lakh. Recently, our customer base crossed 2 million, reinstating our faith in our strategy as well as our execution capabilities.
Check :- 5paisa is now trusted by over 2 million customers

With our gaze fixed firmly at customer centricity, we provide them with an entire ecosystem to empower their IPO investment process. This process starts right when a company files an IPO prospectus with market regulator, SEBI.
Our expert in house team provides summary of each IPO prospectus, saving you the cumbersome task of reading the huge document. At the same time, we also provide the IPO prospectus of all upcoming issues for customers who love to take a deep dive in this document. 

Our team provides timely notifications, emailers to our customers about upcoming as well as current IPOs, important timelines of the IPOs and other IPO details. Whether it is interesting facts about the company looking to list, daily subscription updates, IPO notes, allotment details or listing day performance of the debutant companies; we bring all details at the fingertips of our customers. This information is available through blogs, videos and other communication materials.

Our purpose is to help our customers make informed decisions in order to maximize the potential of their investments. What's more, we also provide timely features/analytical write-ups of regulatory and other macro developments around IPOs. This helps you stay upto date, aware and take wiser investment decisions.

Why 5paisa?

•    Receive research-backed recommendations on why you should subscribe or avoid an IPO
•    IPO details video - an educational summary of the company, its financials, peer comparison, valuations, etc.
•    Receive information about and apply for IPOs 48 hours before they open
•    Apply to IPOs in just 2 clicks
•    Get daily subscription (category wise - HNI, QIB, Retail & Employee)
•    Get timely notifications, emailers and other communication about upcoming/current IPOs
•    Know interesting facts about the IPO-bound company
Our approach is resonating well with our customers and our numbers tell the story accurately. In the year gone by, 5paisa has more than doubled the number of unique clients and unique applications for IPOs. In fact, we received unique applications to IPOs from nearly half a million customers in 2021, a growth of 2.29 times over 2020.

Our educational videos help customers understanding the basics of IPO investing and our team ensures that our customers apply to IPOs in a quick, easy and seamless manner. So, brace yourselves to make the most of the IPO season in 2022 by tapping into the IPO ecosystem provided by 5paisa.

Happy investing!

Wishing you all a very happy and prosperous 2022.
Also Read:-
Start Investing in 5 mins*
Rs. 20 Flat Per Order | 0% Brokerage