Best Sectors in the Indian Stock Market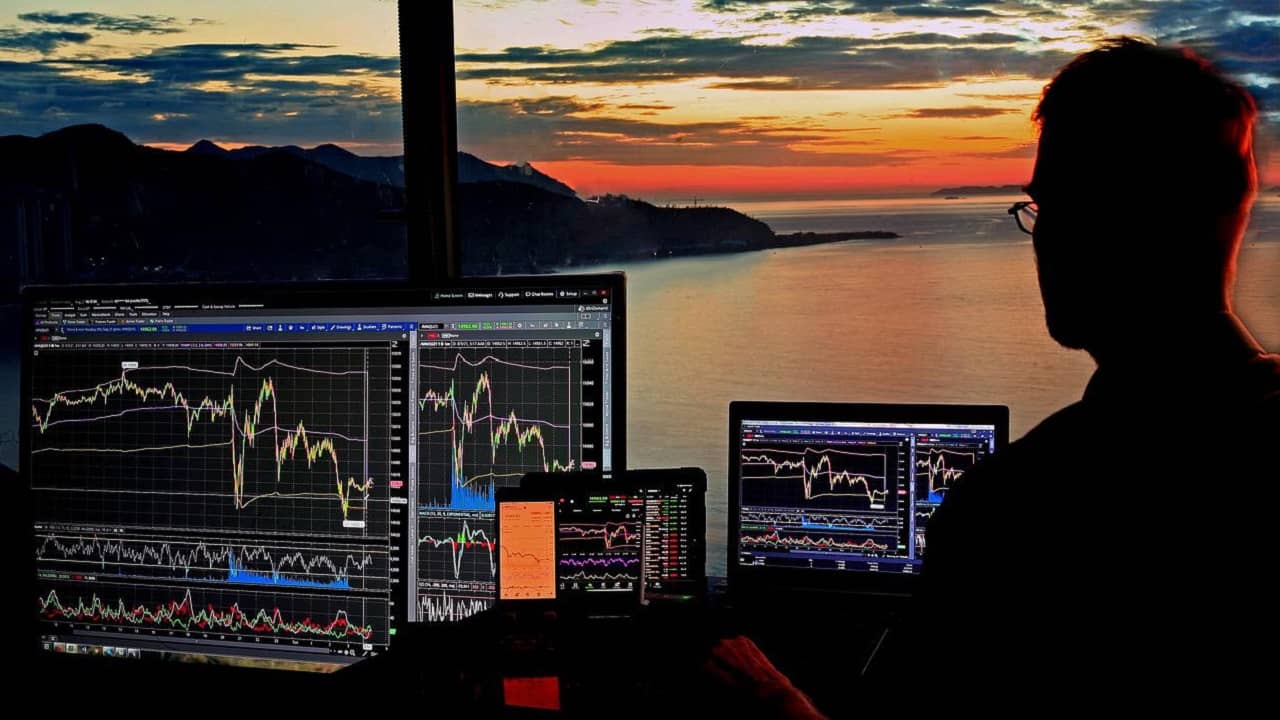 ---

Despite the global slowdown, India is still one of the fastest-growing economies in the world. Driven by macroeconomic growth and increase in public spending, the Indian capital markets have also shown a strong performance over the past few years.
As the new financial year begins amid a buzz of a global recession, now is the time to identify the best sectors to invest in India.
However, to dive into the deep world of stock trading one needs to research carefully on the areas they see the potential for growth that will lead to gains on their investment rather than losses. 
When looking for the best sectors to invest in India, especially for long-term gains, one needs to look at not only the financials of the company but also the overall environment that will determine its growth.
Listed below are the best sectors to invest in the Indian stock market that have a proven track record and continue to display strong potential for growth
Information Technology (IT)
India is seen as a global IT hub with good reason, given the high availability of qualified workers and its cost-effectiveness. Many large international organisations prefer to outsource their software development and IT services requirements to Indian companies that can cater to their needs more effectively.
Indian IT companies have also evolved over the years to expand operations with onsite services as well as more innovative software development.  With this, India's IT services market is expected to crosse $300 billion in sales by 2025.
With the emergence of cloud computing, artificial intelligence, and the Internet of Things there is huge potential for further growth. All these factors make IT stocks a safer bet for long-term investments and put it among the best sectors to invest in India.
Top IT stocks by market cap:
Tata Consultancy Services
Infosys
HCL Technologies
FMCG (Fast-moving consumer goods)
FMCG products are ones that are manufactured in large quantities at a low cost, have a short shelf life, and are intended for quick consumption. Therefore, they are an integral part of our daily lives right from food items, personal care products, over-the-counter medicines, and stationery among others.
The demand and supply of these products paint a picture of the health of the overall economy. They are not only one of the highest employment creators in the country but also among the best sectors to invest in the country.
Top FMCG stocks by market cap:
Hindustan Unilever
ITC
Nestle India
Banking
The banking sector has been under stress globally in recent times. However, investors still view banking stocks as good bets that will deliver strong returns in the long run. In India, demand for credit remains high despite the recent hikes in interest rates by the Reserve Bank of India. Further, the budget decision to remove the tax arbitrage that was available to debt mutual funds will boost deposits with banks.
The sector is divided between public-sector and private-sector lenders, both of which are equally important as they cater to different segments and have different economic purposes.
With the growth in the digital economy and attempts to bank the unbanked, the banking sector will also be the backbone of the Indian economy. This makes it as one of the best sectors to invest in India.
Top banking stocks in India by market cap:
HDFC Bank        
ICICI Bank          
State Bank of India
Housing Finance
With the growing income levels and easier access to home ownership, the demand for housing finance companies has grown over the years. The surge in infrastructure development and the government's push for affordable housing for all has created a huge potential for housing focused lenders. Therefore, stocks in this sector make for a good choice for investors in the mid and long term.
With the Reserve Bank of India (RBI) raising repo rates consistently over the last one year, the housing loan interest rates have also risen in tandem. This has given housing finance stocks a boost and made it one of the best sectors to invest in 2023.
Top housing finance stocks by market cap:
HDFC Ltd
LIC Housing Finance
Aptus Value Housing Finance
Automobile
Automobile is one of the core sectors of the Indian economy and has been seen as the bellwether for the manufacturing sector. The Indian automobile industry constitutes of four segments—two-wheelers, three-wheelers, passenger vehicles, and commercial vehicles.
Despite fears of an economic slowdown, the auto sector has been witnessing excellent and consistent levels of demand. This has made the auto industry among the best sectors to invest right now.
The recent emergence of the electric vehicles space has brought about a new wave of interest in auto stocks. With the government providing a push for cleaner fuels and sources of energy, auto stocks are definitely worth watching out for.
Top automobile stocks by market cap:
Maruti Suzuki India
Tata Motors
Mahindra and Mahindra
Infrastructure
Infrastructure is the backbone of an economy and is a critical enabler for India to reach its goal of being a $5 trillion economy in the next few years. The government has rolled out its $1.3 trillion national master plan for infrastructure named Gati Shakti, which has propelled the companies involved in infrastructure activities into the spot light.
In a bid to hasten the economic recovery after the slowdown caused by the COVID-19 pandemic, the Indian government has doubled down on its investment in infrastructure.
Top infrastructure stocks by market cap:
Adani Enterprises
GMR Airports Infrastructure
KEC International
Pharmaceuticals
Driven by the cost advantage and huge scope for research and development, India is one of the world's leading suppliers of generic medicines. The COVID-19 pandemic gave a shot in the arm to the pharmaceutical companies that managed to clock gains at a time when the whole market was down.
Many domestic pharmaceutical firms took steps in 2022 to increase their field capacity in the domestic market. This is expected to yield results in the next couple of years.
The Indian pharmaceutical industry is estimated to reach $130 billion in value by 2030. To meet this aim, the companies are bound to invest heavily in enhancing their production capacities and better their research and development capabilities. The high growth potential makes the pharma industry among best sectors to invest in India.
Top pharmaceutical stocks by market cap:
Sun Pharma      
Divi's Labs
Dr Reddy's Labs
Real Estate
After the slump during the COVID-19 pandemic, the real estate sector in India has regained pace. Stalled projects are now on the path of completion and a number of new projects are now being announced.
It is estimated that the real estate sector in India is expected to reach $1 trillion in market size by 2030 given the growth in demand, easy finance options and push for affordable housing by the Indian government.
Top real estate stocks by market cap:
DLF
Macrotech Developers
Godrej Properties
Insurance
The importance of having insurance was ingrained more deeply in people after the COVID-19 pandemic saw millions globally struggling for medical care and paying bills. With the growing awareness around various kinds of insurance, the insurance market in India is expected to reach $222 billion by FY2026. 
Apart from medical and life insurance, insurance for vehicles, houses, and even travel is now also gaining popularity. 
Top insurance stocks by market cap:
Life Insurance Corporation of India
SBI Life Insurance
HDFC Life Insurance
Power
India is the third-largest producer and consumer of electricity worldwide, and with the rapid growth in infrastructure and industrial activity, the demand for power is also growing in tandem. With the global efforts being made towards greener fuels, India has also set ambitious and target in energy transition and plans to have 500 GW of non-fossil fuel-based electricity installed capacity by 2030.
As more and more companies now try to transition to renewable and more environment-friendly resources, traditional power producers are also now keeping pace by adding aggressively to their renewable energy portfolios.
Top power stocks by market cap:
NTPC    
Power Grid Corporation
Adani Transmission
Which sectors have the most growth potential?
This is the most important question for any investor in the sector, as in this question lies the fate of the investment.
The legacy sectors with a solid track record such as the automobile, banking, and IT sector are safer bets for long-term investments that will continue to evolve and be relevant over the years.
On the other hand, there are a number of burgeoning sectors that offer solutions for new problems such as renewable energy, drones, artificial intelligence, and Internet of Things (IoT) that are seen as low-cost and high-return bets.
There are also many sub-sectors and niche industries such as chemicals, auto components, logistics, and hospitality that are lucrative investment avenues.
Conclusion
Each sector has its advantages and drawbacks, so one must take a measured view of what they are seeking from the investment they are making.
It is also wise to spread out and diversify one's investment to ensure they are safeguarded against risks. The profit from one investment may help to cover the losses on another one.
Overall, the large and growing Indian economy gives investors a lot of options. So, they can choose many stocks from the best sectors to invest in India to benefit from their growth potential.
Start Investing in 5 mins*
Rs. 20 Flat Per Order | 0% Brokerage
Open Free Demat Account
Mobile No. belongs to
By proceeding, you agree to the T&C.