Can Hero, TVS, Bajaj and other two-wheeler firms kick sales into high gear in 2023?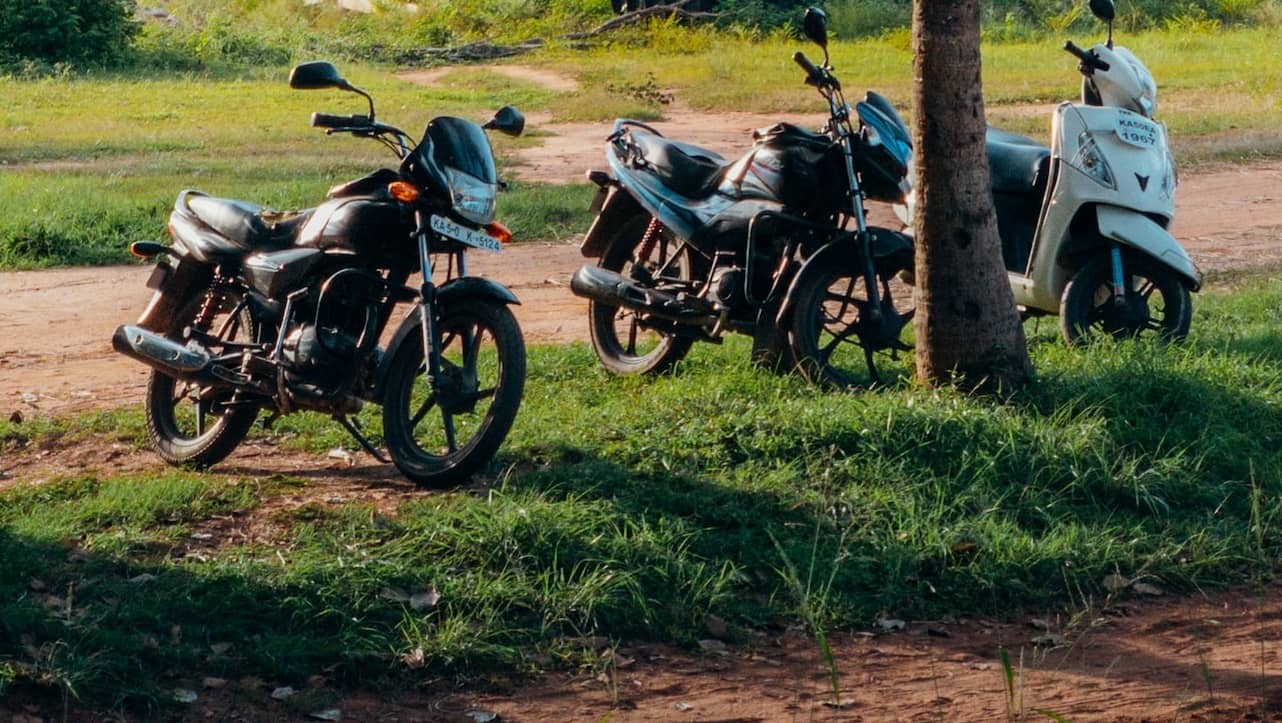 ---

The year 2022 was a mixed bag for the Indian automobile sector. While it wasn't smooth sailing all the way, sales across categories picked up pace in the pre-festive and festive seasons, albeit the tempo did not hold for long.
As we step into the new year, good and ominous signs abound in equal measures. On the one hand, the World Bank has upgraded its forecast for the Indian economy projecting that India will be the fastest-growing economy in the world, clocking a growth rate of 6.9% instead of the 6.5% estimated earlier.
However, global and inflationary headwinds can unravel the consumption appetite, and set auto sales hurtling into a steep downhill slide. A disruption in supply chains still seems to be haemorrhaging product pipelines across the globe while the semiconductor shortage crisis can crop up once again, sending costs soaring in a monetary scenario where central banks across the globe, including in India, have aggressively raised interest rates to tamp down on inflation.
Trials of the two-wheeler segment
Scooter and bike sales remained muted in 2022, and much below the pre-pandemic threshold thanks primarily to a monsoon that played truant in the northern parts of India. High inflation and muted economic recovery in the rural setting also exacerbated the sales slump. This is evident from the December 2022 figures. Sales in the month registered a fall of a little over 11% to 11.33 lakh units from the December 2021 figures, and a 29% drop from the December 2020 sales. Moreover, sales were down 20.5% from the pre-pandemic month of December 2019.
While December sales were muted, total sales for 2022 managed to clock a 13.4% increase to 1.5 crore units from 2021 levels. Sales were also up 10.5% from 2020 levels but down 15.5% from the pre-pandemic year of 2019. At this pace, can sales for 2023 overtake 2019 levels?
The rural economy is still reeling from the after-effects of the pandemic and improvement in two-wheeler sales will require a larger economic recovery on the ground coupled with a waning of commodity inflation and a fall in fuel prices.
Mirroring the performance of the sector at large, the performance of 2W manufacturers remained rather lacklustre. Hero MotoCorp, the industry leader, saw its market share erode to 29.14% by December-end from 34.78% by December 2021. Hero MotoCorp's sales in December 2022 also ended on a disappointing note: unit sales plummeted to 3.30 lakh from December 2021 sales of 4.43 lakh, a dizzy drop of a little over 25%.
Honda, on the other hand, managed not just to hold on to its market share but strengthened it as well. Riding on the immense popularity of its flagship scooter Activa—ubiquitous across Tier II and Tier III regions in India—Honda bumped up its market share to 26% in December from 22.34% in December 2021, and despite all the economic headwinds managed to outpace its previous sales numbers. The Japanese company's India unit reported sales of close to 2.94 lakh units in 2022, compared with 2.84 lakh in December 2021.
TVS Motors, the third largest company from the market share lens, also reported disappointing figures. The company couldn't outperform its December 2021 sales figure of 1.90 lakh and reported unit sales of 1.76 lakh for the month of December 2022. The same story repeated itself for Bajaj Auto, which also lost its market share by more than a percentage point to end up at 11.1% by the end of 2022. Its December sales followed suit and slumped to 1.25 lakh from 1.64 lakh in December 2021.
2023 outlook
The quarterly performance of Hero MotoCorp is often used as a proxy for the rural economic picture given the company's massive portfolio of cost-effective, durable and reliable 100cc and 125cc bikes. At the time of the release of its last quarterly results, the management indicated that a rural recovery was on the cards, adding that the company was also focussing on making a foray into the premium segment.
During the festive season of 2022, Hero's sales grew 20% on a year-on-year basis with a clearly emerging inclination towards premiumisation. Boosting the sentiment further would be a positive Rabi crop and marriage season, which would hopefully nudge sales into a higher gear.
Honda is an unlisted company in India and files its annual results on the Ministry of Corporate Affairs website. Its quarterly figures are not available, so a comparison with the other three players will not yield meaningful results.
TVS Motors Q2FY23 performance was promising. Its EBIDTA margin rose by 10.2% on the back of sales of iQube models, which are on the higher end of the pricing scale. However, tepid exports continue to beset the company's profitability. Having said that the 2W manufacturer has reported under 30 days of dealer inventory, indicating that sales are on an upward path, and the outlook remains largely positive.
TVS is also planning on pushing up the production of other premium biking products like ROnin, Roader, and Apache as the demand is currently outpacing supply. The company, after the immense success of iQube, is also increasing the monthly output to over 10,000 units and to 25,000 in March 2023 from the current 8,000.
Bajaj Auto's EBITDA margin rose by a little over 17%, a tad higher than the consensus estimate of 16%. A trifecta of factors helped to bolster profitability for the firm, namely, passing on of commodity price hikes to the customer, favourable currency movement and higher than anticipated exports. Brokerage houses suggest that the destocking of inventory levels in Africa might not indicate a revival of demand. However, definite signs of demand recovery are emerging from ASEAN markets like the Philippines.
The rise of the EVs
Even as the bigwigs battle for the 2W market share, electric vehicles are snaking their way towards a sizable market share in the course of the next few years. From a negligible presence just a few years ago, EVs built a market share of about 5% in 2022, led by companies such as Ola, Ather Energy and Ampere Vehicles.
Foreign brokerage firm Morgan Stanley estimates the 2W segment will grow at 8% until 2031, with EVs accounting for 70% of this growth. This projection is aligned with the changing consumer preferences that are veering away from conventional two-wheelers considering the dent of fuel prices on home budgets.
For now, however, conventional two-wheelers remain the dominant force, and their prospects will dictate the market trends.
"The two-wheeler segment once again failed to impress as retail sales during December 2022 continued to fall after two good months," said Manish Raj Singhania, president of the Federation of Automobile Dealers Association.
The rural market has yet to pick up fully due to the impact of inflation and the increased cost of ownership, he said. While EV sales are rising, the traditional two-wheeler segment has yet to see any green shoots, he added.
Start Investing in 5 mins*
Rs. 20 Flat Per Order | 0% Brokerage
Open Free Demat Account
Account belongs to
By proceeding, you agree to the T&C.