IPO Details
Open Date

16-Dec-21

Close Date

20-Dec-21

Lot Size

54

IPO Size

₹ 700 Cr

IPO Price Range

₹ 265 to ₹274

Min Investment

₹ 14,310

Listing Exchange

NSE, BSE

Basis of Allotment

23-Dec-21

Refunds

24-Dec-21

Credit to Demat Account

27-Dec-21

Listing Date

28-Dec-21
Supriya Lifescience Ltd IPO Subscription Status
| | |
| --- | --- |
| Category | Subscription Status |
| Qualified Institutional (QIB) | 31.83 Times |
| Non-Institutional (NII) | 161.22 Times |
| Retail Individual | 55.76 Times |
| Total | 71.47 Times |
Supriya Lifescience IPO Subscription Details (Day by Day)
 
| | | | | |
| --- | --- | --- | --- | --- |
| Date | QIB | NII | Retail | Total |
| December 16, 2021 17:00 | 0.00x | 0.66x | 11.84x | 2.33x |
| December 17, 2021 17:00 | 0.53x  | 2.90x  | 25.38x  | 5.69x  |
| December 20, 2021 17:00 | 31.83x | 161.22x | 55.76x | 71.47x |
IPO Synopsis
The active pharmaceuticals manufacturer, Supriya Lifescience Ltd will open its issue for subscription between December 16 and December 20. The company will be listed on the stock exchange on December 28, 2021. The price band for the issue is Rs.265-274 per share with the minimum investment  being Rs.14,796 (54 shares * Rs.274). 
The issue consists of a fresh issue worth Rs.200 crore and an offer for sale worth Rs.500 crore by Satish Waman Wagh, making the total issue worth Rs.700 crore. The promoter holds a stake of 99.98% stake in the company. The book running lead managers to the issue are ICICI Securities Ltd and Axis Capital Ltd. 
Objectives of the issue:
1. Rs.85.38 crore from the net proceeds of the issue is to be used to fund capital expenditure requirements of the company
2. Rs.67 crore is to be used for the repayment and prepayment of debt availed by the company
About Supriya Lifescience Ltd
Supriya Lifescience, founded in 1987, is one of the key manufacturers and suppliers of active pharmaceutical ingredients (APIs). The company offers 39 APIs which are focused on diverse therapeutic segments like antihistamine, vitamin, anesthetic, anti-asthmatic and anti-allergic. The company is the largest exporter of Chlorpheniramine Maleate and Ketamine Hydrochloride. These account for 45-55% and 65-70% of the exports of API exports of the country between FY17-FY20. In FY20, Supriya Lifescience was one of the largest exporters of Salbutamol Sulphate, in terms of volume. 
In FY21, the company exported its products to 78 countries, 1,060 customers, including 286 distributors. Supriya Lifescience has expanded their API business to Europe, Latin America and North America. Their customers include Syntec Do Brasil LTDA, American International Chemical Inc, AT Planejamento E Desenbolvimento De Negocios Ltda, Mankind Pharma Ltd etc. 
The company has a manufacturing facility in Maharashtra which is spread across 23,806 sq mts. They also operate 5 cleanrooms and are in the process of setting up 2 more new cleanrooms. These 7 are going to be commercialized in FY22. The manufacturing facility of Supriya Lifescience has received approvals from USFDA, EDQM TGA- Australia, KFDA- Korea, PMDA Japan, NMPA- China and Health Canada. 
Particulars

(In Rs cr)

FY21

Q3 ended 31 December, 2020

FY20

FY19

Revenue from operations

396.22

255.71

311.64

277.84

PAT

123.83

76.18

73.37

39.42

EPS (In Rs)

-

10.41

10.03

5.39
Particulars

(In Rs cr)

Q3 ended 31 December, 2020

FY20

FY19

Total Assets

196.16

336.40

253.05

Total Borrowings

58.43

82.21

89.83

Equity Share Capital

14.63

14.63

14.63

Asset turnover

2.73

3.33

3.41

Debt to Equity ratio

0.25

0.55

0.95
Key Ratios
Particulars

 

Q3 ended 31 December, 2020

FY20

FY19

FY18

Gross Margin

63.15%

55.56%

47.14%

36.36%

EBITDA %

42.87%

33.92%

25.45%

13.79%

Profit Margin

28.44%

22.74%

13.79%

3.94%

Current ratio

1.69

1.26

0.98

0.82
Key Points for Supriya Lifesciences IPO are :
IPO Key Points
Strengths:

1. The company has a significant leadership in the niche and key products market. They are the largest exporters of Chlorpheniramine Maleate and Ketamine Hydrochloride
2. Supriya Lifescience Ltd uses a backward integration model. As of now, 11 of their products, which account for 63.25% of the revenue, are backward integrated
3. The company has an added advantage of a high geographical diversification as they are spread across 78 countries across the globe
4. Supriya Lifescience Ltd has a very experienced and skillful operational personnel as well as experienced senior management and promoters

Risks:

1. If the company does not develop new products in time or the already commercialized products are not very well received in the market, it will adversely affect the financials of the company
2. A manufacturing or quality control problem will negatively affect the reputation of the company, thus decreasing the goodwill among the customers
3. A significant amount of revenue is derived from a few specific products and if the demand for these products decrease, this will materially affect the business of the company
4. Failure to achieve optimal capital utilization or a shutdown or disruption in production will adversely affect the operations of the business
How to apply for IPO?
Login to your 5paisa account and select the issue in the
current IPO section

Enter the number of lots and price at which you wish to
apply for

Enter your UPI ID and click on submit. With this, your
bid will be placed with the exchange

You will receive a mandate notification to block funds in
your UPI app

Approve the mandate request on your UPI and funds
will be blocked
Open Demat Account in 5 minutes
Be a part of the 5paisa community - the first listed discount broker of India
There is some issue, try later
Contact Details of Supriya Lifescience Ltd IPO
Contact Information
Supriya Lifescience Limited
207/208, Udyog Bhavan,
Sonawala Road, Goregaon,
East, Mumbai – 400063, Maharashtra, India
Phone: +91-22-40332727
Email: cs@supriyalifescience.com
Website: https://supriyalifescience.com/
Supriya Lifescience Ltd IPO Register
Link Intime India Private Ltd
Phone: +91-22-4918 6270
Email: supriyalife.ipo@linkintime.co.in
Website: https://linkintime.co.in/
Supriya Lifescience Ltd IPO Lead Manager
Axis Capital Limited
ICICI Securities Limited
IPO News
Top Stories for you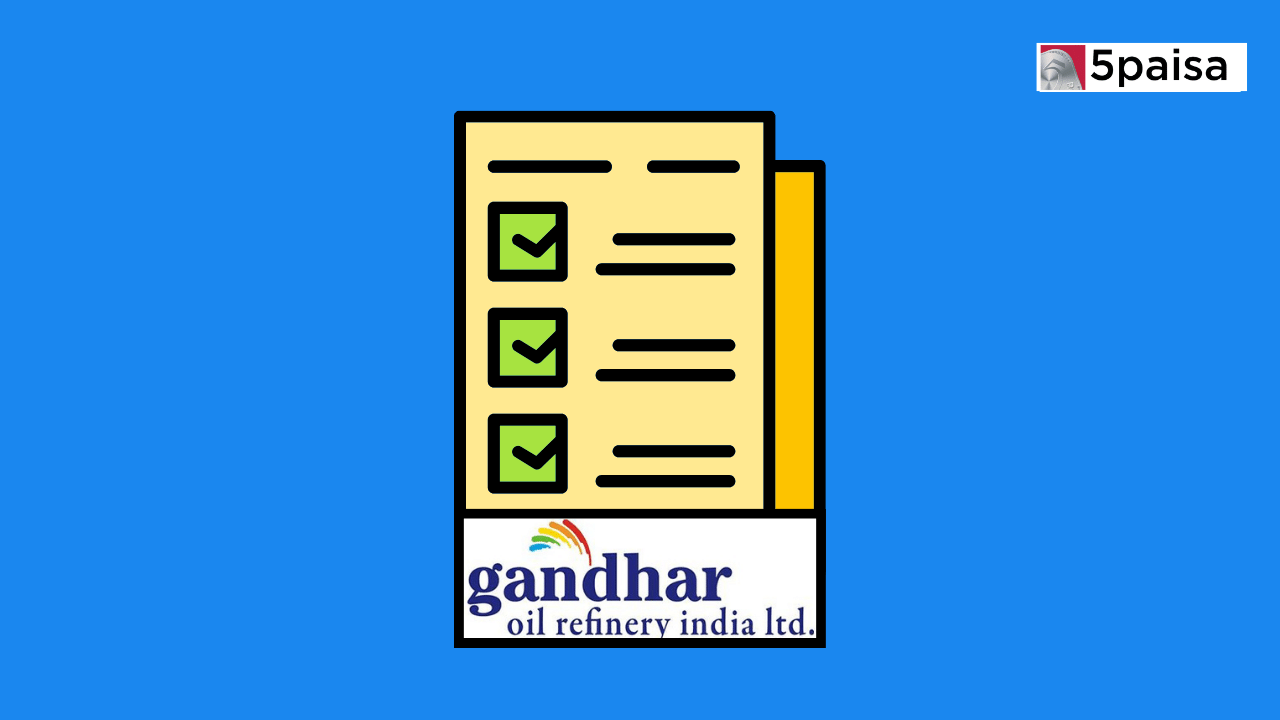 Strong listing for Gandhar Oil Refinery (India) IPO, but modest gains after that Gandhar Oil Refinery (...
IPO Blog
Top Stories for you
Quick take on the IPO of Rocking Deals Circular Economy Ltd The IPO of Rocking Deals Circular Economy Ltd opened for subscription on 22nd November 2023 and closed for subscription on 24th November 2023. The stock of the company had a face value of ₹10 per share and it is a book building issue, with the price band fixed in the range of ₹136 to ₹140 per share. Being a book built issue, the final price will be discovered ...
IPO Guide
Top Stories for you
The IPO cycle, also referred to as Initial Public Offering Cycle, allows private companies to go public and offer the company's shares to the general public for the first time. It ...