IPO Details
Open Date

18-May-22

Close Date

20-May-22

Lot Size

17

IPO Price Range

₹ 836 to ₹878 /share

Min Investment

₹ 14,212

Listing Exchange

BSE, NSE

Basis of Allotment

25-May-22

Refunds

26-May-22

Credit to Demat Account

27-May-22

Listing Date

30-May-22
Ethos IPO Subscription Status
|   | QIB | NII | Retail | TOTAL |
| --- | --- | --- | --- | --- |
| Day 1 | 0.00x | 0.04x | 0.53x | 0.27x |
| Day 2 | 0.19x | 0.25x | 0.68x | 0.44x |
| Day 3 | 1.06x | 1.48x | 0.84x | 1.04x |
IPO Synopsis
Ethos, India's Luxury and premium watch retail player, has filed preliminary papers with SEBI to raise funds through an initial public offering.
The IPO consists of a fresh issue of equity shares aggregating to Rs.400 crore and an offer-for-sale (OFS) of up to 1,108,037 equity shares.
The company may consider a further issue of equity shares including a private placement aggregating up to Rs.50 crore.
The largest shareholding member is KDDL ltd who holds 76.61% stake in Ethos (directly and indirectly). Emkay Global Financial Services and InCred Capital Wealth Portfolio Managers are the book running lead managers to the issue.
 
Objective of Ethos IPO
The proceeds from the issue will be used in the following manner:
1. Rs 29.89 crore will be utilised for the repayment of debt, 
2. Rs 236.75 crore for funding working capital requirements, 
3. Rs 33.27 crore for financing establishment of new stores, 
4. Rs 1.98 core for financing upgradation of enterprise resource planning (ERP) and
5. general corporate purposes
About Ethos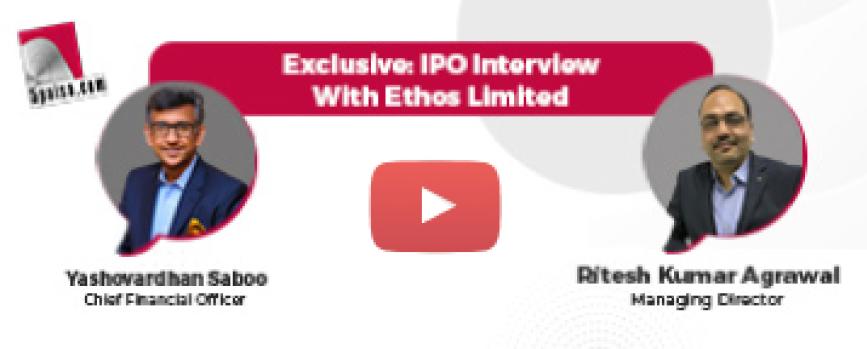 Ethos is India's largest luxury and premium watch retail player with an online and physical presence. Ethos has the largest portfolio of premium and luxury watches in India with 50 retails stores in a multi-store format across 17 cities and also has online presence through social media platorms. The company also deals in retail of certified pre-owned luxury watches since FY19.  It caters to 50 premium and luxury watch brands including Omega, IWC Schaffhausen, Jaeger LeCoultre, Panerai, Bvlgari, H. Moser & Cie, Rado, Longines, Baume & Mercier, Oris SA, Corum, Carl F Bucherer, Tissot, Raymond Weil, Louis Moinet and Balmain.
It commands a healthy market share of 20% in the luxury watch retail segment and 13% in the premium and luxury watch retail segment in India.
Under the brand name Ethos, it opened its first luxury retail watch store in January 2003 at Chandigarh, promoted by KDDL Ltd.
It has 50 physical retail stores in 17 cities in India in a multi store format, and offers an omnichannel experience to its customers through its website and social media platforms.
The 17 cities include New Delhi Mumbai, Bengaluru, Hyderabad, Chennai, Kolkata, Chandigarh, Ahmedabad, Jaipur, Lucknow, Gurgaon, Guwahati, Ludhiana, Nagpur, Noida, Pune and Thane in India. The 50 stores are categorised into 14 Ethos Summit Stores and one Airport store (that houses bridge to luxury, luxury and high luxury brands), 15 multi-brand outlets and 10 Ethos Boutiques both housing bridge to luxury and premium brands, 9 luxury segment mono-brand boutiques offering a single luxury watch brand, and 1 CPO luxury watch lounge for pre-owned watches
Ethos started a loyalty programme 'Club Echo', a customer relationship management initiative offers customers a rewarding experience in luxury retail category and operates as a dynamic incentive scheme providing benefits to repeat customers based on their cumulative purchasing. The database generated from this programme, gives them access to important information on customers and their buying trends and this could be used to further develop business strategies and expand the business.
Profit and Loss
Balance Sheet
| Particulars (in Rs. Crores) | FY21 | FY20 | FY19 |
| --- | --- | --- | --- |
| Revenue | 386.57 | 457.85 | 443.53 |
| EBITDA | 56.44 | 54.40 | 58.26 |
| PAT | 5.79 | -1.33 | 9.89 |
| Particulars (in Rs. Crores) | FY21 | FY20 | FY19 |
| --- | --- | --- | --- |
| Total Assets | 392.04 | 421.96 | 368.93 |
| Share Capital | 18.21 | 18.21 | 16.90 |
| Total Borrowings | 51.99 | 75.75 | 77.07 |
| Particulars (in Rs. Crores) | FY21 | FY20 | FY19 |
| --- | --- | --- | --- |
| Net cash generated from / (used in) operating activities | 63.47 | 36.98 | -1.16 |
| Net cash from / (used in) investing activities | -10.04 | -14.56 | -11.90 |
| Net cash flow from / (used in) financing activities | -44.96 | -20.15 | 13.34 |
| Net increase (decrease) in cash and cash equivalents | 8.47 | 2.27 | 0.28 |
Peer Comparison
There are no listed companies in India that engage in a business similar to that of the company.
IPO Key Points
Strengths:

1. Access to a large base of luxury Customers
2. Deep understanding of digital and Omnichannel commerce
3. Strategically located and well invested store network with attractive in-store experience
4. Strong and long-standing relationships with luxury watch brands and luxury group
5. Leadership position in an attractive luxury watch market

Risks:

1. The company does not have definitive agreements for supply of products or fixed terms of trade with majority of its suppliers, hence disruption in supply of products can affect the profitability of the business.
2. The business partly depends on the success and reputation of the third-party brands globally, and any negative impact on these brands, or a failure by Ethos or owners of these brands to protect them, as well as other intellectual property rights and proprietary information, may adversely affect the business
3. Inability to identify customer demand accurately and maintain an optimal level of inventory in the stores
4. Dependent on watch brands for the manufacturing of all the products it sells, hence, any disruptions in manufacturing end can affect the business
5. The company is subject to various litigation, regulatory and other proceedings and same are pending at various level of adjudication
How to apply for IPO?
Login to your 5paisa account and select the issue in the
current IPO section

Enter the number of lots and price at which you wish to
apply for

Enter your UPI ID and click on submit. With this, your
bid will be placed with the exchange

You will receive a mandate notification to block funds in
your UPI app

Approve the mandate request on your UPI and funds
will be blocked
Open Demat Account in 5 minutes
Be a part of the 5paisa community - the first listed discount broker of India
There is some issue, try later
IPO News
Top Stories for you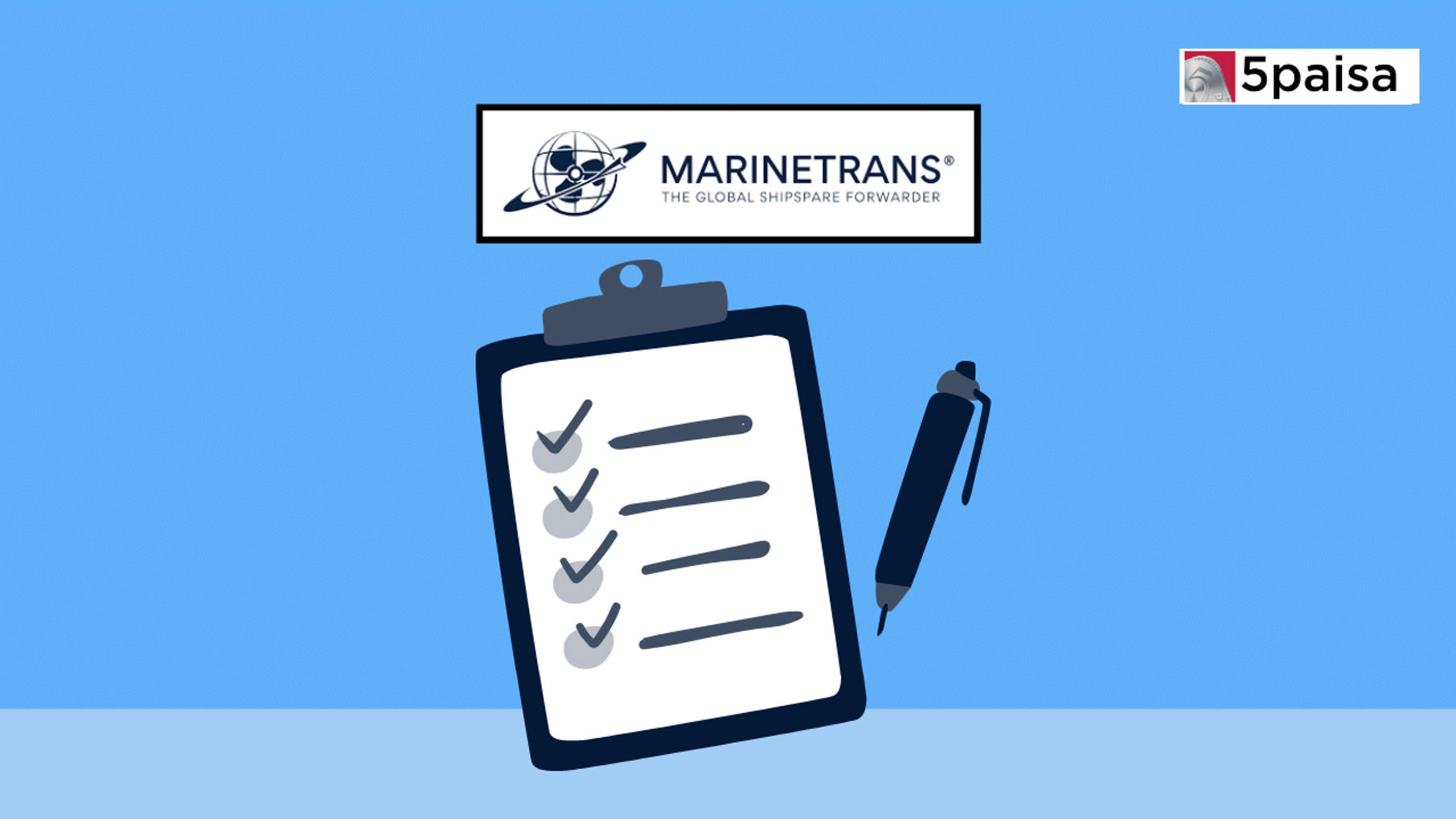 Premium listing for Marinetrans India IPO, then upper circuit Marinetrans India IPO had a relatively strong ...
IPO Blog
Top Stories for you
Quick take on the IPO of Sheetal Universal Ltd The IPO of Sheetal Universal Ltd opened for subscription on 04th December 2023 and closed for subscription on 06th December 2023. The stock of Sheetal Universal Ltd has a face value of ₹10 per share and it is a fixed price issue with the issuer price already fixed at ₹70 per share. The Sheetal Universal IPO has only a fresh ...
IPO Guide
Top Stories for you
The IPO cycle, also referred to as Initial Public Offering Cycle, allows private companies to go public and offer the company's shares to the general public for the first time. It ...