IPO Details
Open Date

10-Nov-21

Close Date

12-Nov-21

Lot Size

76

IPO Size

₹ 600.00 - 622.11 Cr

IPO Price Range

₹ 190 - 197

Min Investment

₹ 14440

Basis of Allotment

17-Nov-21

Refunds

18-Nov-21

Credit to Demat Account

22-Nov-21

Listing Date

23-Nov-21
Latent View Analyics Ltd IPO Subscription Status
Latent View Analyics IPO Subscription Status
| | |
| --- | --- |
| Category | Subscription Status |
| Qualified Institutional (QIB) | 37.27 Times |
| Non-Institutional (NII) | 518.65 Times |
| Retail Individual | 99.98 Times |
| Employees | 3.05 Times |
| Total | 176.42 Times |

Latent View Analyics IPO Subscription Details (Day by Day)
| | | | | | |
| --- | --- | --- | --- | --- | --- |
| Date | QIB | NII | Retail | Employees | Total |
| November 10, 2021 17:00 | 0.15x | 2.42x | 31.62x | 1.24x | 6.39x |
| November 11, 2021 17:00 | 3.51x  | 33.29x  | 69.56x  | 2.61x  | 23.22x  |
IPO Synopsis
Latent View Analytics Ltd is all set to launch their IPO between November 10- November 12. The total issue size is Rs.600 crore with a fresh issue of Rs.474 crore and an OFS of Rs.126 crore. Rs.190-197 per share has been fixed as the price band for the IPO, with a minimum investment value of Rs.14,972 (76 shares). The listing date of the IPO is set to be 22 November.
Objectives of issue:
1. To fund inorganic growth initiatives
2. Using the money to enhance the subsidiaries' capital base for future growth opportunities
3. To fund the working capital requirements of the company's main subsidiary, Latent View Analytics Corporation.
 
About Latent View Analyics Ltd
The company was incorporated in 2006 and provides services such as data and analytics consulting, data engineering, data solutions etc. Latent view classifies its business into 4 parts- Consulting services, Data engineering, Business analytics and Digital solutions. Some of its most known clients include Adobe, 7-eleven and Uber technolnogy.
Latent View Analytics Financials
| | | | |
| --- | --- | --- | --- |
| Financial Parameters | Fiscal 2020-21 | Fiscal 2019-20 | Fiscal 2018-19 |
| Sales Revenues | Rs.305.88 cr | Rs.310.36 cr | Rs.287.93 cr |
| EBITDA | Rs.112.88 cr | Rs.95.85 cr | Rs.78.05 cr |
| Net Profit / (Loss) | Rs.91.46 cr | Rs.72.85 cr | Rs.59.67 cr |
| EBITDA Margins | 36.90% | 30.88% | 27.11% |
| ROE | 20.89% | 20.94% | 22.36% |
Strengths of the company:
1. India's leading pure-play data analytics company
2. the company focuses mainly on R&D and innovation
3. the leadership team is highly qualified and experienced
4. Their clients are spread all over different industries and geographical locations
 
How to apply for IPO?
Login to your 5paisa account and select the issue in the
current IPO section

Enter the number of lots and price at which you wish to
apply for

Enter your UPI ID and click on submit. With this, your
bid will be placed with the exchange

You will receive a mandate notification to block funds in
your UPI app

Approve the mandate request on your UPI and funds
will be blocked
Open Demat Account in 5 minutes
Be a part of the 5paisa community - the first listed discount broker of India
There is some issue, try later
Contact Details of Latent View Analyics Ltd IPO
Contact Information
Latent View Analytics Limited
5th Floor, Neville Tower, Unit 6,7 and 8,
Ramanujan IT City, Rajiv Gandhi Salai, Taramani,
Chennai- 600113, Tamil Nadu, India
Phone: +91 044 4344 1700
Email: investorcare@latentview.com
Website: https://www.latentview.com/
Latent View Analyics Ltd IPO Lead Manager
Latent View Analytics IPO Lead Managers
Axis Capital Limited
Haitong Securities India Private Limited
ICICI Securities Limited
IPO News
Top Stories for you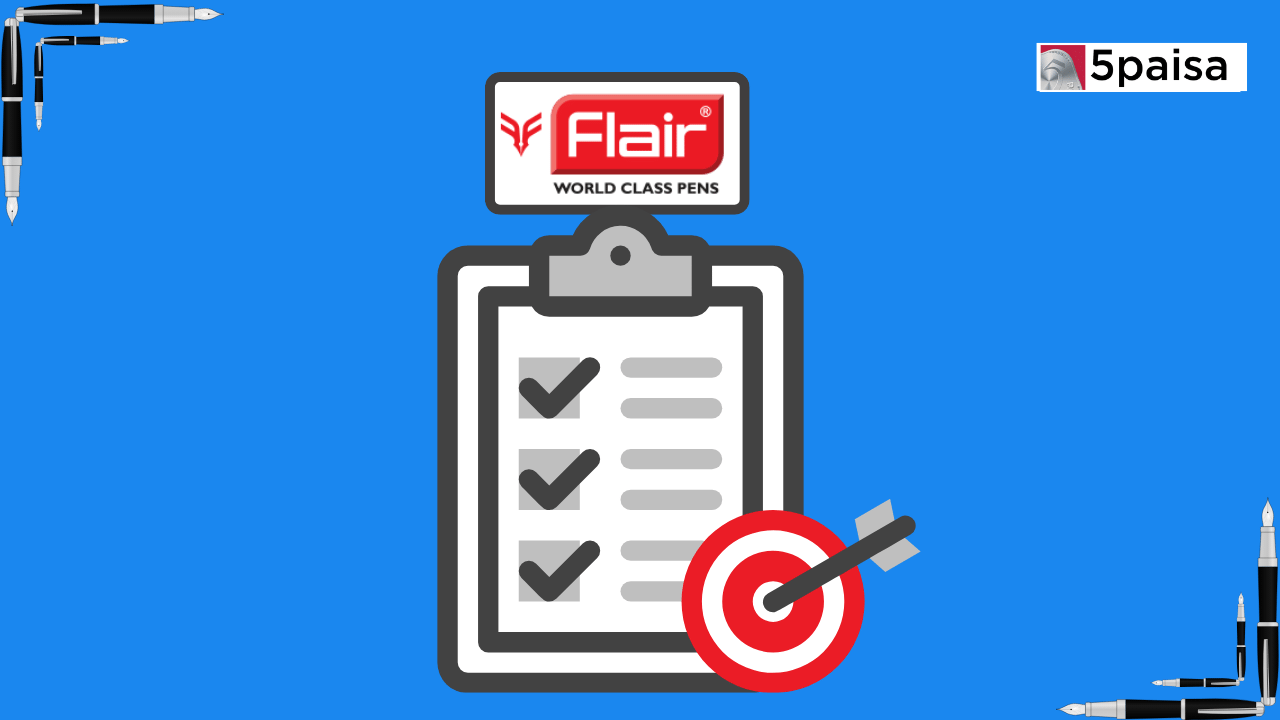 Strong listing for Flair Writing Products IPO, then hits lower circuit Flair Writing Products IPO had ...
IPO Blog
Top Stories for you
Quick take on the IPO of Rocking Deals Circular Economy Ltd The IPO of Rocking Deals Circular Economy Ltd opened for subscription on 22nd November 2023 and closed for subscription on 24th November 2023. The stock of the company had a face value of ₹10 per share and it is a book building issue, with the price band fixed in the range of ₹136 to ₹140 per share. Being a book built issue, the final price will be discovered ...
IPO Guide
Top Stories for you
The IPO cycle, also referred to as Initial Public Offering Cycle, allows private companies to go public and offer the company's shares to the general public for the first time. It ...