IPO Details
Open Date

07-Dec-21

Close Date

09-Dec-21

Lot Size

35 Shares

IPO Size

₹ 1,335.74 Cr

IPO Price Range

₹ 405-₹425

Min Investment

₹ 14,175

Listing Exchange

NSE,BSE

Basis of Allotment

14-Dec-21

Refunds

15-Dec-21

Credit to Demat Account

16-Dec-21

Listing Date

17-Dec-21
Rategain Travel Technologies Ltd IPO Subscription Status
| | |
| --- | --- |
| Category | Subscription Status |
| Qualified Institutional (QIB) | 8.42 Times |
| Non-Institutional (NII) | 42.08 Times |
| Retail Individual | 8.08 Times |
| Employee | 1.37 Times |
| Total | 17.41 Times |
Rategain Travel Technologies IPO Subscription Details (Day by Day)
 
Date

QIB

NII

Retail

Employee

Total

December 07, 2021 17:00

0.00x

0.04x

2.23x

0.34x

0.41x

December 08, 2021 17:00

0.00x 

0.08x 

3.98x 

0.72x 

0.75x 

December 09, 2021 17:00

8.42x

42.04x

8.08x

1.37x

17.41x
IPO Synopsis
A travel and hospitality technology services provider, RateGain, filed its DRHP with SEBI on August 16, 2021. The issue is to open for subscription between December 7 and December 9. The issue is expected to be listed on December 17, 2021. The IPO price has been set at a range of Rs.405-Rs.425 per share with the minimum investment (1 lot= 35 shares) standing at Rs.14,875.

The issue consists of a fresh issue worth Rs.375 crore and an offer for sale up to 22,605,530 equity shares. In the OFS, Wagner Ltd, which holds 22.8% stake in the company, will offload up to 1.71 crore equity shares, the founder- Bhanu Chopra plans to offload 40.44 lakh shares along with 12.94 lakh shares by Megha Chopra and 1.52 lakh shares offloaded by Usha Chopra. The last valuation of the company in 2015 stood at $133 million. The book running lead managers to the issue are IIFL Securities Ltd, Kotak Mahindra Capital Company Ltd and NOMURA Financial Advisory and Securities Pvt Ltd.
Objectives of the issue:

1. Rs.86.432 crore as prepayment and repayment of RateGains UK's debt (a subsidiary) from Silicon Valley Bank
2. Rs.26.235 crore as payment of deferred consideration for the acquisition of DHISCO
3. Rs.80 crore to be kept aside for strategic investments
4. Rs.50 crore is to be kept for further investment in artificial intelligence and technological innovation
5. Rs.43.33 crore for the purchase of capital equipment for the data center.
About Rategain Travel Technologies Ltd
Founded in 2004, as a SaaS (Software As A Service) startup, RateGain now sells software for the hospitality and travel industries which help them in revenue management decision support, seamless electronic distribution and brand engagement. It offers a suite of products that will help different hotels and travel agencies offer their customers personalized experiences and thus help maximize their margins. The company serves a fast growing market. Third party travel and hospitality industry is currently estimated to be valued around $5.91 billion in 2021. It is expected to grow at a CAGR of 18% till 2025, reaching a value of $11.47 billion.

RateGain has an enviable customer base of 1,434 customers all across the hospitality, online travel agency and hotel sectors, spanning across 110 countries. As of June 30 2021, the company's customer base includes eight global Fortune 500 companies, 1,186 mid sized hotel chains, 104 travel partners that include airlines and cruises and 144 distribution partners such as GroupOn and Sabre GLBL Inc.

3 strategic business units of the company:

1. Data as a Service (DaaS) - This helps the customers gain access to pricing and data along with information on current trends, opportunities and market development analytics. A few segments in the travel industry have always used a seasonal and off season pricing mechanism. But through DaaS, the company can offer them a dynamic pricing model, better suited to their needs.

2. Distribution - The company provides data regarding availability, rates, inventory and helps provide a connection between the accommodation providers and their demand partners.

3. MarTech (Marketing Technology) - The company manages the social media handles of many luxury travel suppliers, thus allowing them to be more active on social media and have a 24*7 social media presence along with help in managing promotional activities. 

Ahead of the IPO, RateGain has been able to acquire three companies- DHISCO and BCV (US based) and Myhotelshop (German).
| | | | |
| --- | --- | --- | --- |
| PARTICULARS (In Rs. crore) | FY21 | FY20 | FY19 |
| Revenue | 250.7 | 398.7 | 261.5 |
| PAT | (27.8) | (12.8) | 11.5 |
| EPS | (3.09) | (2.27) | 1.24 |
Due to the impact of Covid on the travel industry, the revenue of RateGain fell from Rs.398.7 crore in FY20 to Rs.250.7 crore in FY21. A loss of Rs.27.8 crore was reported, which shows an increase from the loss of Rs.12.8 crore in FY20. FY19 was a good year for the company and a profit of Rs.11.5 crore with a revenue of Rs.261.5 crore was reported.
 
| | | | |
| --- | --- | --- | --- |
| PARTICULARS (In Rs. crore) | FY21 | FY20 | FY19 |
| Equity Share Capital | 0.655 | 0.655 | 0.655 |
| Total borrowings | 111.79 | 115.80 | 24.41 |
| Total Assets | 439.8 | 397.1 | 284.90 |
Key points for Rategain travel technologies
IPO Key Points
Strengths

1. The company has a diverse customer base and a good relationship with them. The revenue from ten major customer groups in FY19, FY20 and FY21 was Rs.110.27 crore, Rs.176.6 crore and Rs.92.81 crore, respectively
2. A very diverse and comprehensive portfolio which focuses on revenue maximization
3. The management team is very experienced and are experts in their fields. The company also focuses on employee welfare

Risks

1. Almost all of the revenue generated is obtained from the hospitality and travel industry. If there are any more adverse impacts of the pandemic on these industries, like a third wave, then this may adversely affect the company's financials and business.
2. The business wholly depends on the clients renewing their contracts. If for some reason the clients do not renew their contracts, it may affect the long term business operations of the company.
3. Since SaaS is a new and evolving market, if there is decline in the growth or if the growth is not according to the estimate, it may prove to be a hindrance in business activities.
How to apply for IPO?
Login to your 5paisa account and select the issue in the
current IPO section

Enter the number of lots and price at which you wish to
apply for

Enter your UPI ID and click on submit. With this, your
bid will be placed with the exchange

You will receive a mandate notification to block funds in
your UPI app

Approve the mandate request on your UPI and funds
will be blocked
Open Demat Account in 5 minutes
Be a part of the 5paisa community - the first listed discount broker of India
There is some issue, try later
Contact Details of Rategain Travel Technologies Ltd IPO
Contact Information
Rategain Travel Technologies Limited
M-140, Greater Kailash Part II,
New Delhi 110 048, Delhi, India
Phone: +91 120 5057 000
Email: compliance@rategain.com
Website: http://www.rategain.com/
Rategain Travel Technologies Ltd IPO Lead Manager
IIFL Securities Ltd
Kotak Mahindra Capital Company Limited
Nomura Financial Advisory And Securities (India) Pvt Ltd
IPO News
Top Stories for you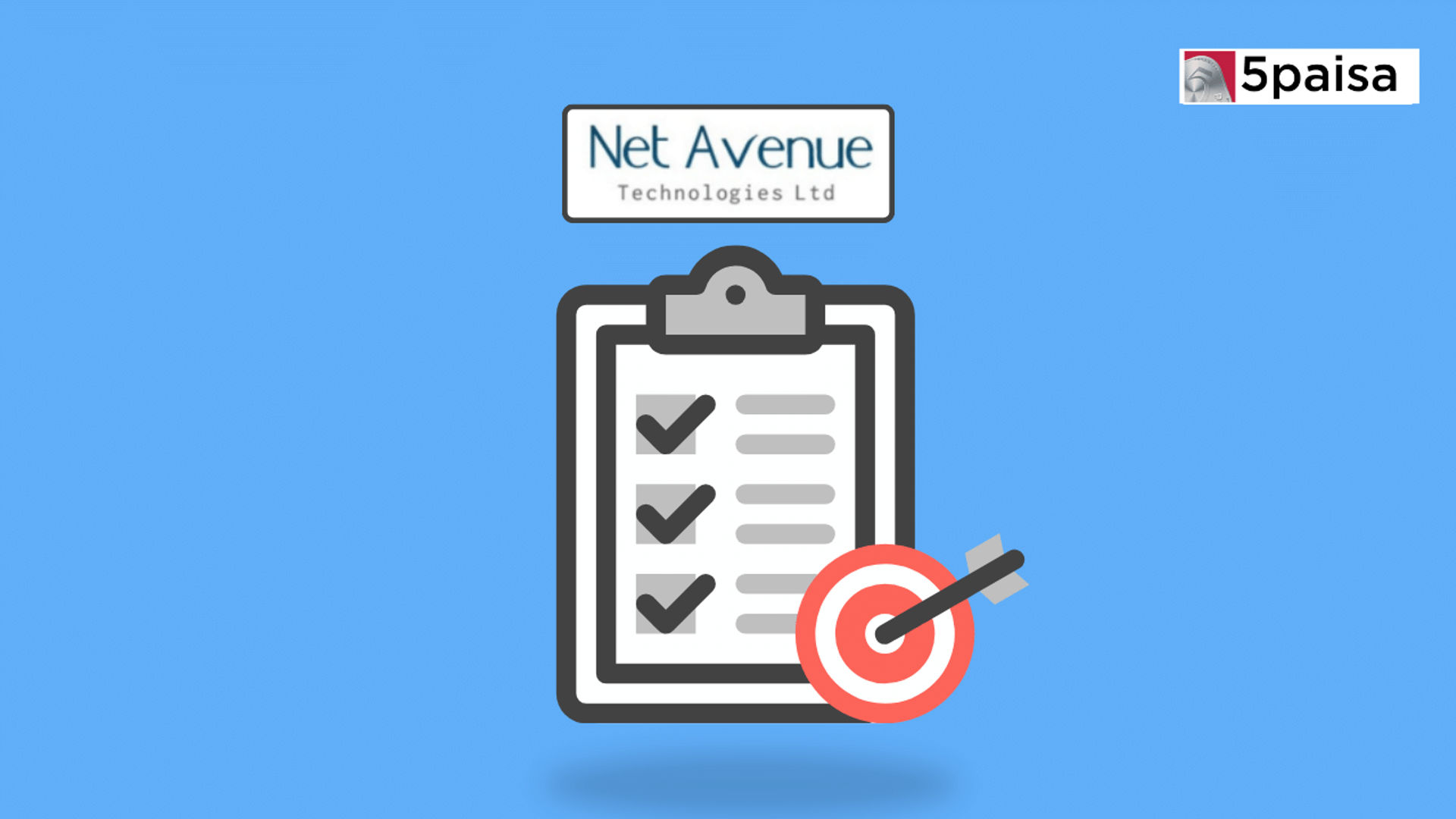 Strong listing for Net Avenue Technologies IPO, then lower circuit Net Avenue Technologies IPO had an ...
IPO Blog
Top Stories for you
Quick take on the IPO of Sheetal Universal Ltd The IPO of Sheetal Universal Ltd opened for subscription on 04th December 2023 and closed for subscription on 06th December 2023. The stock of Sheetal Universal Ltd has a face value of ₹10 per share and it is a fixed price issue with the issuer price already fixed at ₹70 per share. The Sheetal Universal IPO has only a fresh ...
IPO Guide
Top Stories for you
The IPO cycle, also referred to as Initial Public Offering Cycle, allows private companies to go public and offer the company's shares to the general public for the first time. It ...