Tracxn IPO Details
Open Date

10-Oct-22

Close Date

12-Oct-22

Lot Size

185

IPO Size

₹ 309.38 Cr

IPO Price Range

₹ 75 to ₹80/share

Min Investment

₹ 13,875

Listing Exchange

NSE, BSE

Basis of Allotment

17-Oct-22

Refunds

18-Oct-22

Credit to Demat Account

19-Oct-22

Listing Date

20-Oct-22
Tracxn Technologies IPO Subscription Status
| Date | QIB | NII | Retail | TOTAL |
| --- | --- | --- | --- | --- |
| 10-Oct-22 | 0.00x | 0.04x | 1.23x | 0.23x |
| 11-Oct-22 | 0.00x | 0.25x | 2.60x | 0.54x |
| 12-Oct-22 | 1.66x | 0.80x | 4.87x | 2.01x |
Tracxn IPO Synopsis
Tracxn, Bengaluru-based startup intelligence and analytics firm's IPO opens on 10th October and closes on 12th October. The startup is backed by Flipkart founders Accel and Sequoia Capital. 
The initial offering comprises of an OFS of 38.67 million shares (aggregating to Rs. 309.38 cr) by shareholders and promoters. The lot size for the issue is set at 185 shares per lot and the price band is fixed at Rs. 75 – Rs. 80. The shares will be allotted on 17th October while the IPO will be listed on 20th October. 
This proposal comprises up to 7.66 million shares each by Neha Singh and Abhishek Goyal (hold highest stake of 25.46% each), up to 1.26 million shares each by Flipkart founders Binny Bansal and Sachin Bansal (hold 1.26% stake each), 10.98 million shares by Elevation Capital (hold stake of 21.89%), up to 4.02 million shares by Accel (hold stake of 4.01%), and up to 2.18 million shares by Sequoia (hold stake of 2.17%).

The lead manager to the issue is IIFL Securities Limited, and the Registrar to this issue is Link Intime India Private Limited
 
Objectives of Tracxn IPO
The main objective of the issue is to carry out the sale of up to 38,672,208 Equity Shares and to achieve the benefits of listing the equity shares on the Stock Exchanges. 
Tracxn IPO Videos
About Tracxn Technologies
Tracxn is among the leading global market intelligence providers for private company data and ranks among the top five players globally in terms of a number of companies profiled offering data of private market companies across sectors and geographies. They have one of the largest coverages of private companies in emerging technology sectors including IoT, artificial intelligence, virtual reality, robotics, blockchain, and electric vehicles.                                                                                                                                                                                                               
They have an asset-light business model and operate a Software as a Service ("SaaS")-based platform, Tracxn, over 1.4 million private companies and works with 855 subscription customers across 50 countries and its customers include private market investors-- venture capital, private equity funds, and large corporates.
More than 70% of the company's revenue comes from outside India, primarily from Europe, Middle East and Africa. The company, which competes with Crunchbase, CB Insights, PrivCo and Pitchbook, ranks among the top five players in the private market data space globally.
Profit and Loss
Balance Sheet
| Particulars (in Rs. Crores) | FY21 | FY21 | FY20 |
| --- | --- | --- | --- |
| Revenue | 63.5 | 43.8 | 37.3 |
| EBITDA | -6.4   | -17.1   | -22.4 |
| PAT | -4.8     | -5.3   | -54.0 |
| Particulars (in Rs. Crores) | FY22 | FY21 | FY20 |
| --- | --- | --- | --- |
| Total Assets | 54.0 | 48.5 | 52.4 |
| Share Capital | 10.0 | 0.9 | 0.2 |
| Total Borrowings |  0.0 | 0.0 | 0.0 |
| Particulars (in Rs. Crores) | FY22 | FY21 | FY20 |
| --- | --- | --- | --- |
| Net cash generated from / (used in) operating activities | 0.6 | -6.1 | -15.4 |
| Net cash from / (used in) investing activities | 0.8 | 5.5 | -5.8 |
| Net cash flow from / (used in) financing activities | 1.4 | 0.2 | 20.9 |
| Net increase (decrease) in cash and cash equivalents | 0.0 | -0.4 | -0.3 |
Peer Comparison
There are no listed entities in India, the business portfolio of which is comparable with this business
Tracxn IPO Key Points
Strengths

1. Leading global provider of differentiated private market data and intelligence

2. Diverse, longstanding and growing global customer base

3. Scalable and secure technology platform conceptualized and developed in-house

4. Significant cost advantages from India-based operations

Risks

1. Failure in attracting new clients, maintaining existing clients or expanding users within existing customer accounts

2. Revenue from operations is gained from subscription of the platform by customers, hence, if the customers do not renew the subscriptions, it will hurt the revenues

3. Interruptions or performance problems associated with the platform and business

4. Unable to obtain and maintain accurate, comprehensive, or reliable data, could experience reduced demand for the platform and services

5. Use of open-source software could subject the company to face claims challenging the ownership of open-source software and compliance with open-source license terms

Tracxn
How to apply for IPO?
Login to your 5paisa account and select the issue in the
current IPO section

Enter the number of lots and price at which you wish to
apply for

Enter your UPI ID and click on submit. With this, your
bid will be placed with the exchange

You will receive a mandate notification to block funds in
your UPI app

Approve the mandate request on your UPI and funds
will be blocked
Open Demat Account in 5 minutes
Be a part of the 5paisa community - the first listed discount broker of India
There is some issue, try later
IPO News
Top Stories for you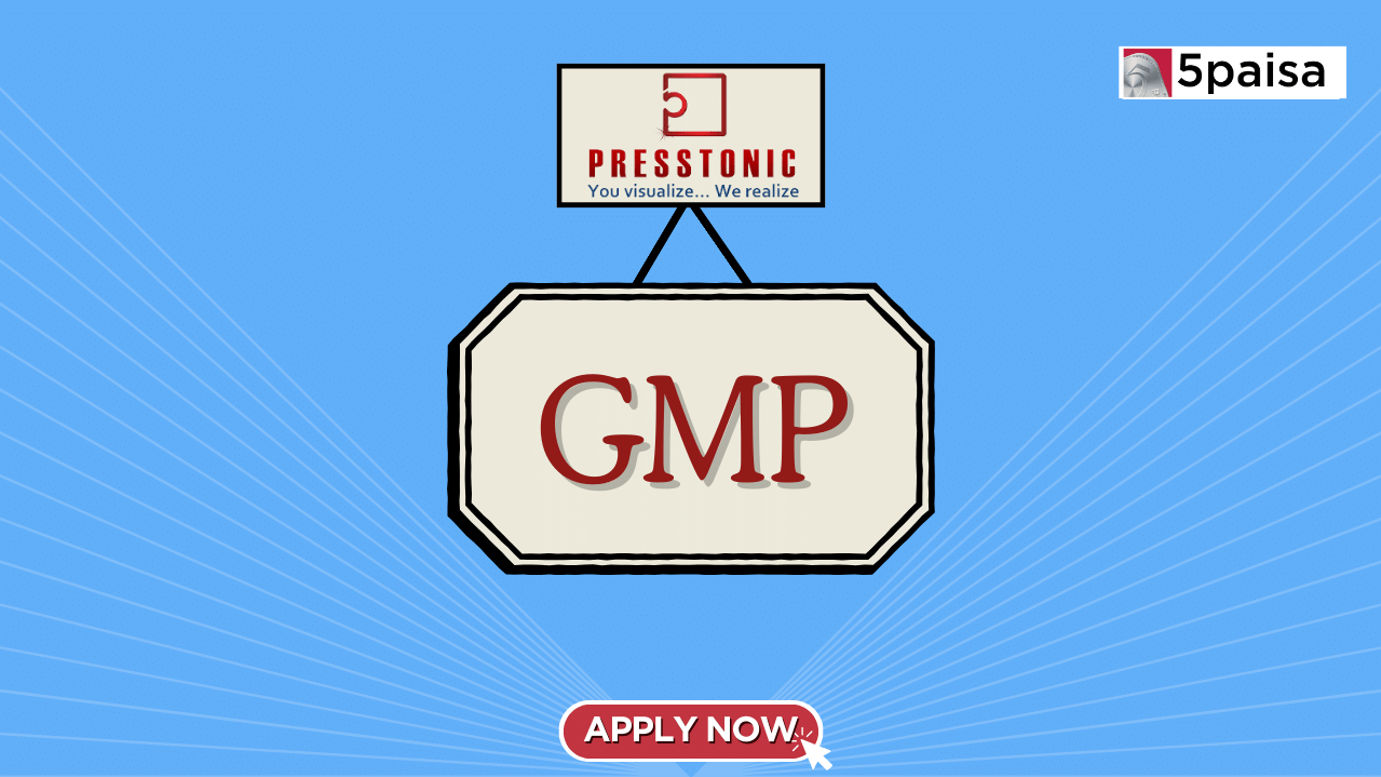 Presstonic Engineering IPO opened for subscription on 11th December 2023 and closes for subscription on 13th December 2023. The stock of Presstonic Engineering IPO has a face value of ₹10 per share and it is a fixed price issue with the issue price already fixed at ₹72 per share.
IPO Blog
Top Stories for you
Quick take on the IPO of Sheetal Universal Ltd The IPO of Sheetal Universal Ltd opened for subscription on 04th December 2023 and closed for subscription on 06th December 2023. The stock of Sheetal Universal Ltd has a face value of ₹10 per share and it is a fixed price issue with the issuer price already fixed at ₹70 per share. The Sheetal Universal IPO has only a fresh ...
IPO Guide
Top Stories for you
The IPO cycle, also referred to as Initial Public Offering Cycle, allows private companies to go public and offer the company's shares to the general public for the first time. It ...