IPO Details
Open Date

29-Mar-22

Close Date

31-Mar-22

Lot Size

100

IPO Size

₹ 200 Cr

IPO Price Range

₹ 130 to ₹137

Min Investment

₹ 13,000

Listing Exchange

NSE, BSE

Basis of Allotment

05-Apr-22

Refunds

06-Apr-22

Credit to Demat Account

06-Apr-22

Listing Date

07-Apr-22
Veranda Learning Solutions Ltd IPO Subscription Status
|   | QIB | NII | Retail | TOTAL |
| --- | --- | --- | --- | --- |
| Day 1 | 0.05x | 0.85x | 4.15x | 0.74 |
| Day 2 | 0.28x | 1.06x | 7.00x | 1.31 |
| Day 3 | 2.02x | 3.87x | 10.76x | 3.53 |
IPO Synopsis
Online learning platform Veranda Learnings Solutions joined the IPO bandwagon as it filed draft papers with SEBI for an initial public offering (IPO). The fresh issue offer is worth Rs. 200 crores worth equity shares.
A Pre-IPO placement of undisclosed amount may also take place after consultation with BRLM which may reduce the issue size.
Veranda made a second acquisition by acquiring Edureka for Rs. 245 crores since December 2020. Edureka, a live-instructor-led online solutions provider for the IT industry. Veranda had acquired Chennai Race Coaching Institute, a coaching institute for Banking, SSC and PSC exams.
Systematix Corporate Services is the book running lead manager to the issue, and KFin Technologie is the registrar to the offer.

Objective of the issue

The net proceeds of the issue will be utilised for:
1. Repayment or pre-payment, in part or full of all or certain of its borrowings 
2. Retirement of acquisition consideration of Edureka 
3. Growth initiatives
 
About Veranda Learning Solutions Ltd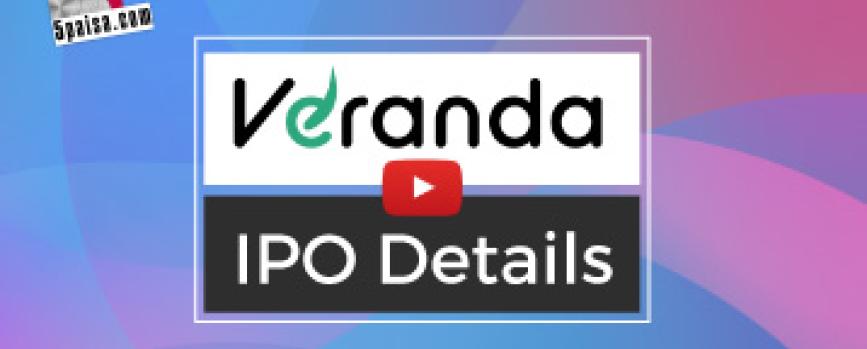 Veranda is engaged in the business of offering diversified and integrated learning solutions to students, professionals and corporate employees. The company provides comprehensive long term and short term preparatory courses in a simple and lucid manner for students preparing for UPSC Exams, State Public Service Commission, Staff Selection Commission, Banking, Insurance, Railways and Chartered Accountancy.
Veranda Learning Solutions offline hybrid and offline blended learning models offer traditional classroom experience of personal mentoring from experienced Mentors along with highly curated digital content and online assessments. Their tech-infused online learning model allows students to engage in self-paced inclusive and individualized learning experiences without being hindered by the restriction of needing to be present in a physical classroom.
Their Online learning model comprises recorded videos and an online live instructor-led learning mode. They also focus on delivering specific courses in regional languages to better reach out to Students of Tier 2 and 3 cities and rural areas.
The company provides its services through four subsidiares, Veranda Race Learning Solutions, Veranda XL Learning Solutions, Veranda IAS Learning Solutions, and Brain4ce Education Solutions.
Profit and Loss
Balance Sheet
| Particulars (in Rs. Crores) | FY21 | FY20 | FY19 |
| --- | --- | --- | --- |
| Revenue | 2.54 | 0.00 | 0.00 |
| EBITDA | -7.63 | -0.20 | -0.10 |
| PAT | -7.86 | 0.00 | 0.00 |
| Particulars (in Rs. Crores) | FY21 | FY20 | FY19 |
| --- | --- | --- | --- |
| Total Assets | 11.52 | 0.00 | 0.05 |
| Share Capital | 7.00 | 0.00 | 0.00 |
| Total Borrowings | 6.16 | 0.12 | 0.05 |
| Particulars (in Rs. Crores) | FY21 | FY20 | FY19 |
| --- | --- | --- | --- |
| Net cash generated from / (used in) operating activities | -5.22 | -0.06 | -0.05 |
| Net cash from / (used in) investing activities | -6.15 | 0.00 | 0.00 |
| Net cash flow from / (used in) financing activities | 11.79 | 0.06 | 0.05 |
| Net increase (decrease) in cash and cash equivalents | 0.42 | 0.00 | 0.00 |
Peer Comparison
Not applicable as there are no listed companies in India that engage in a business similar to that of the Company.
Key Points of Veranda Learning Solutions Ltd IPO -
IPO Key Points
Strengths

1. Proven track record of the promoters since 1991 with founding SSI Limited (presently known as PVP Ventures Limited).

2. Focus on result oriented method of teaching with 360-degree approach to impart knowledge and achieve success in the relevant courses.

3. Diversified course offerings and delivery channels.

4. Extensive experience in the education business and professionally qualified human capital.

5. Strong Brand Presence of its brands.

6. Track record of successful acquisition and expansion.

7. Efficient infrastructure and resource management with strict quality control standards and affordable courses.

Risks

1. Inability to successfully identify and integrate acquisitions in turn decelerating growth strategy, profitability and operations.

2. Failure to attract students or working professionals in courses, may affect operating revenue significantly as it will affect the business come from exam oriented courses offered by Veranda Race and IT related professional courses offered by Edureka.

3. Lowering student retention or attracting new students will affect the reputation and growth

4. Low attrition of Mentors will affect the exam oriented courses, business growth and operations.

5. The business is linked to academic cyclical, hence the revenues are also cyclical

6. The coaching and training sector is not thoroughly regulated hence, any regulatory changes brought in by government may affect the business.

7. Inability to continue to innovate and implement technological advances will slow down growth.

8. Strong competition in the business of providing competitive exam oriented courses.
How to apply for IPO?
Login to your 5paisa account and select the issue in the
current IPO section

Enter the number of lots and price at which you wish to
apply for

Enter your UPI ID and click on submit. With this, your
bid will be placed with the exchange

You will receive a mandate notification to block funds in
your UPI app

Approve the mandate request on your UPI and funds
will be blocked
Open account in 5 minutes
Be a part of the 5paisa community now with 10 million mobile app users
There is some issue, try later
Please keep below documents handy:
 PAN Card
 Aadhar Card
 Bank Account Number