IPO Details
Open Date

11-May-22

Close Date

13-May-22

Lot Size

30

IPO Size

₹ 5235 Cr

IPO Price Range

₹ 462 to ₹487

Min Investment

₹ 14,610

Listing Exchange

NSE,BSE

Basis of Allotment

19-May-22

Refunds

20-May-22

Credit to Demat Account

23-May-22

Listing Date

24-May-22
Delhivery IPO Subscription Status
|   | QIB | NII | Retail | Emp | TOTAL |
| --- | --- | --- | --- | --- | --- |
| Day 1 | 0.29x | 0.01x | 0.30x | 0.06x | 0.21x |
| Day 2 | 0.29x | 0.01x | 0.40x | 0.12x | 0.23x |
| Day 3 | 2.66x | 0.30x | 0.57x | 0.27x | 1.63x |
IPO Synopsis
Delhivery's, a new age logistics company, public issue to raise funds via Initial Public Offering will open on 11th May, 2022 and close on 13th May, 2022. The issue will tentatively list on May 24th, 2022. The issue size has been reduced to Rs. 5235 crores from the original size of Rs. 7460 crores. The reduction in size comes amid fears of market volatility and uncertain geo-political situation. The IPO comprises fresh issue of equity up to ₹4,000 crore and an offer for sale of shares aggregating up to ₹1,235 crore. 
Under the OFS, investors Carlyle Group and SoftBank as well as Delhivery's co-founders will divest their shareholding in the logistics company. CA Swift Investments will sell shares worth ₹454 crore, SVF Doorbell (Cayman) Ltd will offload shares worth ₹365 crore, Deli CMF Pte Ltd will sell shares worth ₹200 crore and Times Internet will sell shares worth ₹165 crore. Kapil Bharati, Mohit Tandon and Suraj Saharan are three of the five founders who are also going to sell shares in the OFS. Kapil Bharati is set to offload shares worth ₹5 crore, Mohit Tandon will offload ₹40 crore and lastly, Suraj Saharan will sell shares worth ₹6 crore. The book running lead managers are, Citigroup Global Markets India Pvt Ltd, Morgan Stanley, Kotak Mahindra Capital Company Ltd and BofA Securities India Ltd. 

Objectives of Delhivery IPO:

The net proceeds from the issue will be used for:

1. funding organic growth initiatives
2. strategic acquisitions and any other initiatives
About Delhivery
Delhivery was founded in 2011 by Sahil Barua, Mohit Tandon, Bhavesh Manglani, Suraj Saharan and Kapil Bharati. Headquartered in Gurugaon, Haryana, it is mainly a supply chain services company that provides services like warehousing, transportation, freight and other order fulfillment services. Now, Delhivery is India's largest B2B, B2C and C2C logistics courier services provider. They have an enviable customer base standing at 21,342 active customers including e-commerce market places, enterprises and SMEs. 
In its primary funding round led by Fidelity Management and research company, Delhivery had raised approximately Rs.1995 crore. Delhivery is also all set to receive a $100 million investment from the American giant, FedEx Express in addition to the $227 million funding it had received previously from other investors. 
Carlyle Group, who had invested initially in the company in November 2017, is looking to exit their investment by putting up its shares with Rs.920 crore up for the OFS. Lee Fixel, former partner at Tiger Global invested $125 million through his fund addition, in part through China's Fosun. Fosun sold 1.32% of their 3.8% stake in the company. After this the company was valued at $4 billion. According to the DRHP, Carlyle, Times Internet and Soft Bank are the selling shareholders. 
 
Profit and Loss
Balance Sheet
| Particulars (in Rs. Crores) | FY21 | FY20 | FY19 |
| --- | --- | --- | --- |
| Revenue | 3,838.3 | 2,988.6 | 1,694.9 |
| EBITDA | -253.3 | -253.2 | -187.6 |
| PAT | -415.7 | -268.9 | -1,783.3 |
| Particulars (in Rs. Crores) | FY21 | FY20 | FY19 |
| --- | --- | --- | --- |
| Total Assets | 4,597.8 | 4,357.3 | 4,062.5 |
| Share Capital | 16.3 | 9.7 | 9.6 |
| Total Borrowings | 301.3 | 256.8 | 93.6 |
Delhivery Business Strategy
1. Expand investments in infrastructure and network
Delhivery Limited will continue to expand their operational capabilities and expand network infrastructure and capacity across business lines.  They have commissioned mega-gateways that will go live in Tauru (Haryana), Bhiwandi (Maharashtra) and Bengaluru (Karnataka). The company expects to build new integrated facilities and mega-gateways in major cities, further expand capacity at existing automated sort centers, commission new sorters at strategic locations and invest in portable automation to enhance capacity at collection and return centers and intermediate processing centers.
2. Continue to build scale in existing business lines
Delhivery Limited will continue to invest to gain scale and increase market share across business lines. They are in the process of integrating the Spoton and Delhivery infrastructure and technology systems, in order to enable the company to deepen synergies between their part truckload and express parcel businesses, while also creating larger base volumes for their truckload freight exchange. They also expect to continue to improve operational productivity through automation and technology systems. In addition, partnerships such as the one with Aramex and their prospective strategic alliance with FedEx offers them the opportunity to combine the strength of their global partners' extensive network with their domestic leadership and rapidly scale up their new cross border business.
3. Deepen the company's customer relationships
Delhivery Limited will continue to expand wallet share with existing customers by designing customized and integrated supply chain solutions for their specific needs and industries and introducing practices from their experiences with other customers. Delhivery Limited intends to increase their penetration of new industries like healthcare, distribution, agriculture and commodities, among others. Postacquisition of Spoton it has further expanded their customer base. They will also intend to launch new services and capabilities such as traditional non-express PTL freight, domestic airfreight, intracity distribution, and temperature-controlled logistics to expand their value proposition to existing and new customers.
4. Enhance the company's software and hardware technology capabilities
Delhivery Limited will continue to reinforce their innovation capabilities by building innovative technology and data systems and investing in the best engineering talent. They are in the process of deploying automatic guided vehicles, automatic storage and retrieval systems and unmanned aerial vehicles for parcel sortation, material conveyance or last mile delivery, and customized "soft robotics" or "exoskeleton" products to reduce fatigue for workers engaged in repetitive, labour-intensive tasks such as loading and unloading. The company has also begun to transition more of their cargo and two-wheeler fleet to electric vehicles. In addition, they are also testing UAV operations for specialized delivery use-cases and scaling up their capabilities in machine vision. They have set up technology development centres in Gurugram (Haryana), Hyderabad (Telangana), Goa and Bengaluru (Karnataka) and intend to add new centers in India, as well as in Europe, Middle East and Southeast Asia.
5. Externalise company's logistics operating system
Delhivery Limited has facilitated machine learning and artificial intelligence driven real-time business decision making in their day-to-day operations. They believe that the common standards and guidelines enabled by their OS drive efficiency within the Delhivery network will reduce high inefficiency costs across traditional siloed supply chain and logistics systems globally.
6. Create new adjacent growth vectors
Delhivery Limited will continue to develop large, new growth adjacencies that enhance their interlocking flywheel strategy, leveraging on their operational scale, rapid growth, large ecosystem of engaged partners, network design, sophisticated technology systems and access to vast amounts of data. Additionally, they plan to offer value added services, such as highway assistance and routing and tracking software for fleet owners and suppliers of truckload capacity. Similarly, the company has the ability to combine their fulfilment, logistics and payments processing expertise to simplify distribution for their customers in the FMCG and retail verticals. 
7. Expand into high-growth international markets
Several emerging markets share operational and structural market challenges that are similar enough to India to benefit from Delhivery's set of technology and network optimization tools. Delhivery successfully introduced part of their fulfilment and transportation technology stack in Bangladesh and Sri Lanka, in collaboration with local partners. They will continue to expand their presence in other such international markets selectively and through capital-efficient, partnership-driven models. Pursue strategic alliances and select acquisition and investment opportunities Delhivery will seek strategic alliances with global and domestic leaders in various segments of the logistics industry that bring synergies to their business. They will also continue to look for highquality acquisition and investment opportunities within and outside India that are complementary to their business or that enable them to build new, valuable capabilities for their customers, strengthen or establish the company's presence in their target markets in India and globally, enables them to gain access to software and hardware technology, expand their customer base or gain excess to a skilled team.
IPO Key Points
Strengths

1. Delhivery has been hailed as the largest and fastest growing, fully integrated services player in the country, in terms of revenue
2. Delhivery a team of 474 engineers, data scientists and product professionals, that have built a proprietary technology system that helps the company in offering services to a wide variety of customers
3. Delhivery has a huge data intelligence capability
4. Their dynamic network makes it easier for them to respond rapidly to changes in volumes, shipment profiles and environmental conditions


Risks

1. The company fails to maintain its existing network infrastructure and grow at a steady pace
2. Disruptions to the transportation facilities and logistics
3. If the company fails to attract and retain skilful workers and there are increases in costs of labour
4. Inability to pass on additional operating expenses to customer due to highly competitive nature of the industry


Interesting Facts

1. Delhivery has 20 fully automated sortation centers along with 86 gateways that automate close to 4 million shipments in a day
2. Delhivery has built a very asset light operation model vis-a-vis it's competitors in logistics space
3. The logistics startup provides delivery for express parcels, payment collections along with fraud detection and product identification

Valuation and Recommendation
At the upper price band of ₹487, Delhivery Limited is demanding a price to sales multiple of ~9.68X of FY21 revenue. Considering the rapid growth and improving unit economies, data intelligence capabilities, integrated portfolio of logistics services, strong relationships with customers, plans for expanding investment in infrastructure network and expanding into high growth international markets, we recommend subscribe to the issue with a long-term view.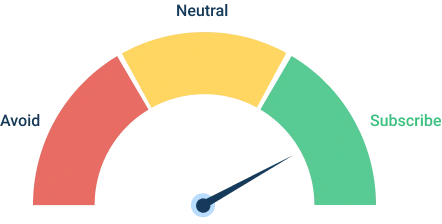 How to apply for IPO?
Login to your 5paisa account and select the issue in the
current IPO section

Enter the number of lots and price at which you wish to
apply for

Enter your UPI ID and click on submit. With this, your
bid will be placed with the exchange

You will receive a mandate notification to block funds in
your UPI app

Approve the mandate request on your UPI and funds
will be blocked
Open Demat Account in 5 minutes
Be a part of the 5paisa community - the first listed discount broker of India
There is some issue, try later
Contact Details of Delhivery IPO
Delhivery IPO Lead Manager
1. Kotak Mahindra Capital Company Limited (Past IPO Performance)
2. Morgan Stanley India Company Pvt Ltd (Past IPO Performance)
3. BofA Securities India Limited (Past IPO Performance)
4. Citigroup Global Markets India Private Limited (Past IPO Performance)
Lead Manager Reports
IPO Lead Manager Performance Summary
IPO Lead Manager Performance Tracker
IPO News
Top Stories for you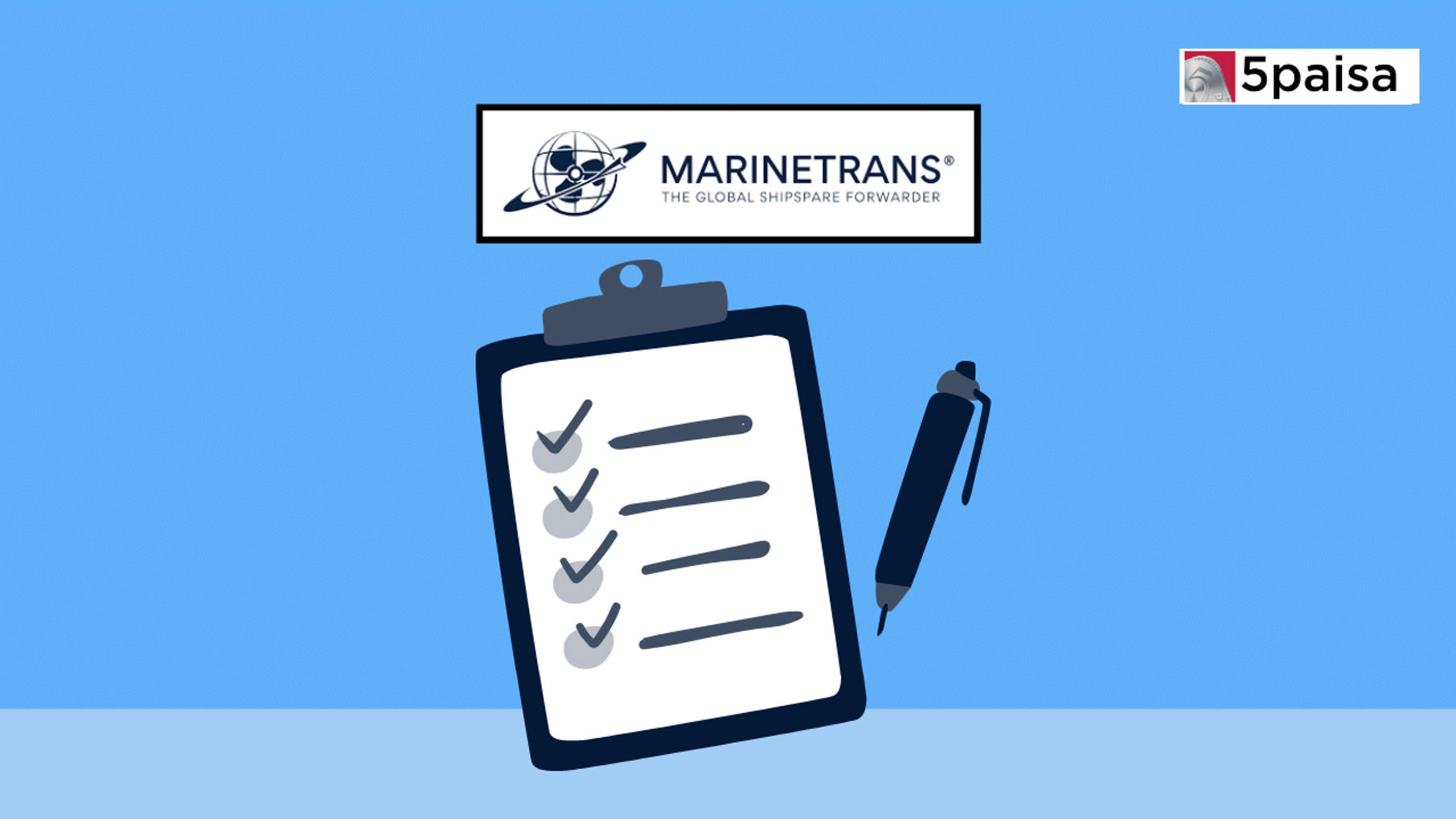 Premium listing for Marinetrans India IPO, then upper circuit Marinetrans India IPO had a relatively strong ...
IPO Blog
Top Stories for you
Quick take on the IPO of Sheetal Universal Ltd The IPO of Sheetal Universal Ltd opened for subscription on 04th December 2023 and closed for subscription on 06th December 2023. The stock of Sheetal Universal Ltd has a face value of ₹10 per share and it is a fixed price issue with the issuer price already fixed at ₹70 per share. The Sheetal Universal IPO has only a fresh ...
IPO Guide
Top Stories for you
The IPO cycle, also referred to as Initial Public Offering Cycle, allows private companies to go public and offer the company's shares to the general public for the first time. It ...