IPO Details
Open Date

20-May-22

Close Date

24-May-22

Lot Size

58

IPO Price Range

₹ 243 to ₹256 /share

Min Investment

₹ 14,094

Listing Exchange

BSE, NSE

Basis of Allotment

27-May-22

Refunds

30-May-22

Credit to Demat Account

31-May-22

Listing Date

01-Jun-22
eMudhra IPO Subscription Status
|   | QIB | NII | Retail | TOTAL |
| --- | --- | --- | --- | --- |
| Day 1 | 0.00x | 0.04x | 0.94x | 0.48x |
| Day 2 | 0.25x | 0.16x | 1.69x | 0.96x |
| Day 3 | 4.05x | 1.28x | 2.61x | 2.72x |
IPO Synopsis
A digital signature provider, Emudhra has filed its DRHP with SEBI on November 16. The IPO consists of a fresh issue worth Rs.200 crore and an OFS of up to 8,510,638 equity shares.
 
| | |
| --- | --- |
| Promoter | Number of shares offloaded in OFS |
| Venkatram Srinivasan | 3,289,257 |
| Taarav Pte Ltd | 3,191,490 |
| Kaushik Srinivasan | 510,638 |
| Lakshmi Kaushik | 504,307 |
| Arvind Srinivasan | 881,869 |
| Aishwarya Arvind | 133,077 |

The book running lead managers to the issue are IIFL Securities Ltd, Yes Securities Ltd and Indorient Financial Services Ltd. The company is considering a pre-IPO placement worth Rs.39 crore. 

Objectives of eMudhra IPO:

1. Rs.35 crore is being kept aside for prepayment and repayment of debt availed by the company.
2. Rs.40.219 crore is to be used for funding the working capital requirements.
3. Rs.46.634 crore will be used for purchasing equipments and funding some other related costs so that data centers can be set up in India and overseas.
4. Rs.15.03 crore will be used as expenditure for product development.
5. Rs.15.27 crore is to be invested back into Emudhra for sales, market development and any future costs.
About eMudhra
eMudhra is the country's largest certifying authority with a market share of 37.9% in the digital signature market, as of FY21. It grew from 36.5% in FY20. The company provides Digital Trust Services and Enterprise Solutions for various individuals and organizations. Since their inception in 2008, the company has issued more than 50 million digital signature certificates with the help of 88,457 channel partners who are spread all over the country. These digital certificates are used in income tax returns, tender, foreign trade, railway documentation and banking. 
Their retail customers rose from 58,872 as of March 31, 2019 to 136,233 as of September 30, 2021. And the enterprise customers also grew from 249 to 563 in the same period. The company has large government and banking customers including 20+ private and public sector banks and also state governments.
Profit and Loss
Balance Sheet
| Particulars (in Rs. Crores) | FY21 | FY20 | FY19 |
| --- | --- | --- | --- |
| Revenue | 131.6 | 116.5 | 101.6 |
| EBITDA | 40.8 | 32.3 | 32.3 |
| PAT | 25.4 | 18.4 | 17.4 |
| Particulars (in Rs. Crores) | FY21 | FY20 | FY19 |
| --- | --- | --- | --- |
| Total Assets | 191.9 | 158.7 | 119.5 |
| Share Capital | 35.1 | 35.1 | 35.1 |
| Total Borrowings | 27.2 | 21.5 | 12.4 |
| Particulars (in Rs. Crores) | FY21 | FY20 | FY19 |
| --- | --- | --- | --- |
| Net cash generated from / (used in) operating activities | 40.94 | 23.24 | 16.79 |
| Net cash from / (used in) investing activities | -47.08 | -28.69 | -32.03 |
| Net cash flow from / (used in) financing activities | 4.66 | 12.31 | 10.47 |
| Net increase (decrease) in cash and cash equivalents | -1.47 | 6.86 | -4.78 |
IPO Key Points
Strengths

1. eMudhra is the largest licensed certifying authority of India with 37.9% market share in the digital signature market and it is also the largest player in the Indian digital trust services market with a share of 17.8% and 19% share in the digital transformation solutions market.

2. The company is in a position to capture the favourable dynamics of the Indian markets it is a one stop shop for secure digital transformation.

3. eMudhra is the only Indian company that has been admitted as a member of the European Cloud Signature Consortium and the Certifying Authority/ Browser forum.

4. The Enterprise Solutions and Digital Trust segments are backed by efficient technological infrastructure including data centers in India and a few being set up abroad as well.

5. Their portfolio includes renowned customers like Hindalco Industries Ltd, Infosys ltd, Baud Telecom Company, JSW Steel, Larsen and Toubro Infotech Ltd etc.

Risks

1. The success of the whole business depends on the ability of the company to analyze what the customers and the market needs and also research and develop resources in order to enhance the current solutions and also make new solution at a timely basis, keeping up with the needs.

2. The company plans on expanding to areas where it has not operated in before and thus, the expansion can either be profitable or not.

3. All the operations of the company is dependent on technology. If the technology platform crashes for some reason it will increase the costs and decrease the revenue to a large extent.

4. There may be instances where the security measure of the company may be compromised and give way to cyber attacks.
How to apply for IPO?
Login to your 5paisa account and select the issue in the
current IPO section

Enter the number of lots and price at which you wish to
apply for

Enter your UPI ID and click on submit. With this, your
bid will be placed with the exchange

You will receive a mandate notification to block funds in
your UPI app

Approve the mandate request on your UPI and funds
will be blocked
Open Demat Account in 5 minutes
Be a part of the 5paisa community - the first listed discount broker of India
There is some issue, try later
Contact Details of eMudhra IPO
eMudhra IPO Lead Manager
1. IIFL Securities Ltd (Past IPO Performance)
2. Yes Securities (India) Limited (Past IPO Performance)
3. Indorient Financial Services Ltd (Past IPO Performance)
Lead Manager Reports
IPO Lead Manager Performance Summary
IPO Lead Manager Performance Tracker
IPO News
Top Stories for you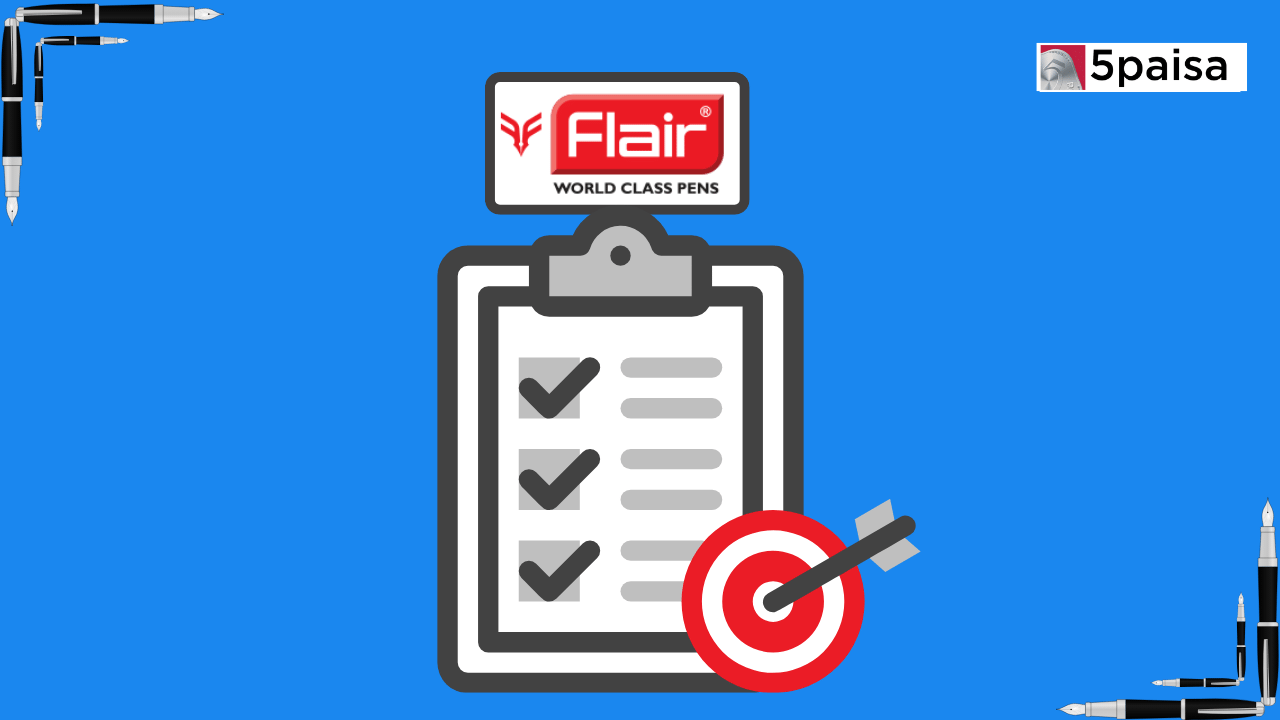 Strong listing for Flair Writing Products IPO, then hits lower circuit Flair Writing Products IPO had ...
IPO Blog
Top Stories for you
Quick take on the IPO of Rocking Deals Circular Economy Ltd The IPO of Rocking Deals Circular Economy Ltd opened for subscription on 22nd November 2023 and closed for subscription on 24th November 2023. The stock of the company had a face value of ₹10 per share and it is a book building issue, with the price band fixed in the range of ₹136 to ₹140 per share. Being a book built issue, the final price will be discovered ...
IPO Guide
Top Stories for you
The IPO cycle, also referred to as Initial Public Offering Cycle, allows private companies to go public and offer the company's shares to the general public for the first time. It ...