IPO Details
Open Date

09-Dec-21

Close Date

13-Dec-21

Lot Size

14

IPO Size

₹ 1,039.61 Cr

IPO Price Range

₹ 1000 to ₹1033

Min Investment

₹ 14,000

Listing Exchange

NSE, BSE

Basis of Allotment

16-Dec-21

Refunds

17-Dec-21

Credit to Demat Account

20-Dec-21

Listing Date

21-Dec-21
MapmyIndia IPO Subscription Status
| | |
| --- | --- |
| Category | Subscription Status |
| Qualified Institutional (QIB) | 196.36 Times |
| Non-Institutional (NII) | 424.69 Times |
| Retail Individual | 15.20 Times |
| Total | 154.71 Times |

MapmyIndia IPO Subscription Details (Day by Day)
| | | | | |
| --- | --- | --- | --- | --- |
| Date | QIB | NII | Retail | Total |
| December 09, 2021 17:00 | 0.46x | 1.17x | 3.28x | 2.02x |
| December 10, 2021 17:00 | 4.32x  | 6.27x  | 7.17x  | 6.16x  |
| December 13, 2021 17:00 | 196.36x | 424.69x | 15.20x | 154.71x |
IPO Synopsis
C.E Info Systems, popularly known as MapmyIndia, opens for subscription between December 9 and December 13. It is expected to be listed on the stock exchanges on December 21. The price band for the issue has been set at Rs.1,000-1,033 per share with the minimum investment being Rs.14,462 for 1 lot of shares (1 lot= 14 shares). The issue is entirely an offer for sale of 10,063,945 equity shares which are being offloaded by Rashmi Verma, Qualcomm Asia Pacific Pte Ltd, Zenrin Co Ltd and other shareholders. The issue size can be estimated to be around Rs.1,006-1,040 crore. 
The book running lead managers to the issue are Axis Capital, JM Financial Ltd, Kotak Mahindra Capital Company and DAM Capital Advisors. The promoters are Rakesh Kumar Verma and Rashmi Verma. The pre issue promoter shareholding stands at 61.16% and the post issue shareholding stands at 53.73%.
Objectives of the issue:
The main objective of the issue is to offload the shares for the shareholders and benefit from the listing on the stock exchanges. 
About MapmyIndia
Founded on 17th February 1995, MapmyIndia (C E Info Systems) offers mainly three things- proprietary digital maps as a service (MaaS), software as a service (SaaS) and platform as a service (PaaS). They are the country's foremost provider of geospatial software, digital maps and location based IoT technologies. Their marquee investors include PhonePe, Zenrin and Qualcomm. 
The company services three major categories, namely; corporate, automotive and government and these customers of theirs in turn serve the entire public. Through their 'Move' app and GPS IoT technology and gadgets, they offer professional maps and products directly to retail customers. Some of their customers include PhonePe, Flipkar, Hyundai, Yulu, HDFC Bank, Axis Bank, MG Motor and Safexpress. 
The digital maps provided by them cover 6.29 Mn Kms of road aka 98.50% of India's road network. The company provides analytics, location and navigation for 7,933 towns, 6,37,422 villages, 14.51 million houses and 17.79 million restaurants, malls ATMs etc. A large part of the revenue stems from B2B and B2B2C customers. They charge the customers per car, per use, per transaction and this enables them to earn from subscription fees, royalties or licenses. 
Since their inception, the company has serviced over 2000 enterprises, as of September 30, 2021. They had over 500 customers on their platform in FY21. As of 31 March 2021, they have a workforce of 734  employees, both India and overseas. 
Particulars

(In Rs cr)

Q2 ended 30th September, 2021

FY21

FY20

FY19

Revenue from operations

100.03

152.46

148.63

135.26

Revenue growth

66.08%

17.61%

0.09%

-

PAT

46.77

59.43

23.20

33.57

EBITDA

46.12

54.32

37.19

40.46

EBITDA Margin

46%

35%

25%

29%

RoNW

11.51%

16.60%

7.79%

11.7%

EPS

8.61

10.99

4.27

6.19
Particulars

(In Rs cr)

Q2 ended 30th September, 2021

FY21

FY20

FY19

Equity Share Capital

7.99

3.83

3.83

3.83

Total Assets

-

426.85

357.82

339.25

Total Borrowings

-

0.59

0.88

-
Key Points for MapmyIndia
IPO Key Points
Strenghts

1. The company is an independent map, location and geospatial IoT technology based company and this independent nature of MapmyIndia allows them to customize and innovate for their customers. With governments all over wanting to digitize their effors, the market for the company is ever increasing
2. The industry the company is operating in, has high barriers to entry and the fact that the digital maps provided by them already cover a lot of the tough terrain of India, it proves as a hindrance to new companies wanting to enter the industry
3. The company enters into 3-5 year contracts which are renewable in nature and many of their customers are well established brands


Risks

1. Any economic downtrends, disruptions in global business will hamper the clients of the company and in turn this will adversely affect the financials and operations of the company
2. A large chunk of the business is dependent on the automotive sector and the Indian market, so if there are any changes in condition of the sector or market, it will affect the business's financials and operations
3. Any error or inability to update the maps on time will affect the reputation of the company and lead to loss of goodwill and potential customers
4. If the company fails to protect their intellectual property and the database of their customers, it will adversely affect the business and financials
Valuation and Recommendation
Considering the price to be Rs.1,033 per share, the PE multiple of C.E. Info Systems Limited, based on the earnings in FY21 is 91.41x and the price to sales ratio stands at 36.07x the revenue in FY21. At The upper price band seems a little high at first sight but considering the growth potential of the company in the near future, given the digitization of the economy, a demand for real time and precise data along with a very strong barrier to entry in the market due to the early mover advantage availed by the company, a very strong relationship with customers across various segments including the Government of India, a "Subscribe" call can be safely recommended for investors who have a long term perspective. 
How to apply for IPO?
Login to your 5paisa account and select the issue in the
current IPO section

Enter the number of lots and price at which you wish to
apply for

Enter your UPI ID and click on submit. With this, your
bid will be placed with the exchange

You will receive a mandate notification to block funds in
your UPI app

Approve the mandate request on your UPI and funds
will be blocked
Open Demat Account in 5 minutes
Be a part of the 5paisa community - the first listed discount broker of India
There is some issue, try later
Contact Details of MapmyIndia IPO
Contact Information
C.E. Info systems limited
First, Second, & Third Floor,
Plot. No. 237, Okhla Industrial Estate,
Phase- III, New Delhi 110 020, India
Phone: +91 11 4600 9900
Email: cs@mapmyindia.com
Website: https://www.mapmyindia.com/
MapmyIndia IPO Lead Manager
Axis Capital Limited
DAM Capital Advisors Ltd (Formerly IDFC Securities Ltd)
JM Financial Consultants Private Limited
Kotak Mahindra Capital Company Limited
IPO News
Top Stories for you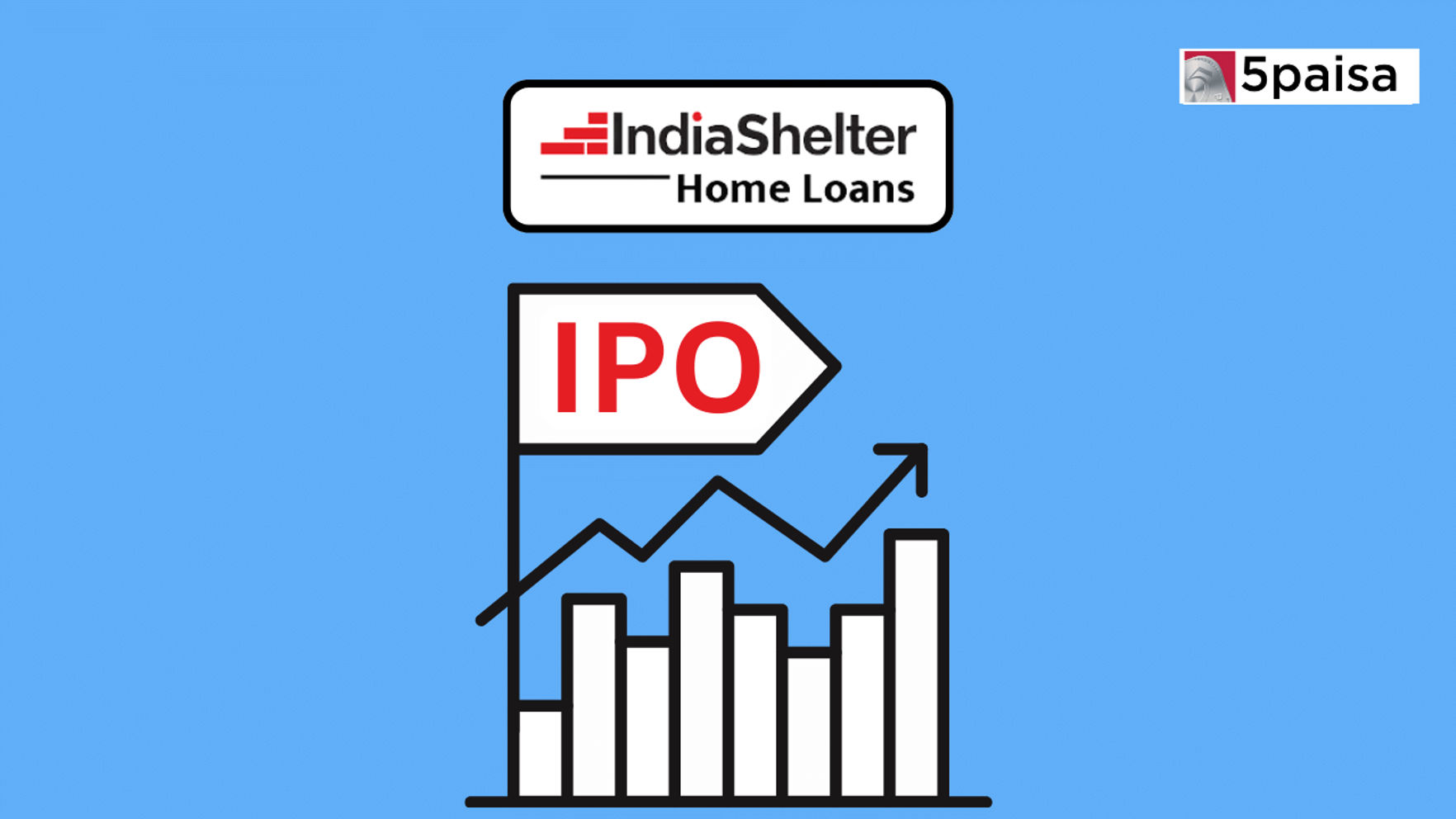 India Shelter Finance Corporation Ltd was incorporated in 1998 and offers small and mid-ticket home loans. These loans are typically in the size of ₹5 lakhs to ₹50 lakhs. It provides home loans for construction, purchase, extension and also for renovation. In addition, it also offers loan against property (LAP). It largely caters to ...
IPO Blog
Top Stories for you
Quick take on the IPO of Sheetal Universal Ltd The IPO of Sheetal Universal Ltd opened for subscription on 04th December 2023 and closed for subscription on 06th December 2023. The stock of Sheetal Universal Ltd has a face value of ₹10 per share and it is a fixed price issue with the issuer price already fixed at ₹70 per share. The Sheetal Universal IPO has only a fresh ...
IPO Guide
Top Stories for you
The IPO cycle, also referred to as Initial Public Offering Cycle, allows private companies to go public and offer the company's shares to the general public for the first time. It ...