Listing Details
Listing Exchange

NSE, BSE

Listing Date

27 May 2022

IPO Price Range

₹ 39

Listing Price

₹ 43.55

Listing Change

3.7 %

Last Traded Price

₹ 51.2

Current Change

21.9 %
IPO Subscription Details
Open Date

17 May

Close Date

19 May

Lot Size

350

IPO Price Range

₹ 39 to ₹42 /share

Min Investment

₹ 13,650

Listing Exchange

NSE, BSE

Basis of Allotment

24 May

Refunds

25 May

Credit to Demat Account

26 May

Listing Date

27 May
Paradeep Phosphates IPO Subscription Status
|   | QIB | NII | Retail | TOTAL |
| --- | --- | --- | --- | --- |
| Day 1 | 0.00x | 0.07x | 0.57x | 0.29x |
| Day 2 | 0.00x | 0.20x | 0.95x | 0.51x |
| Day 3 | 3.01x | 0.82x | 1.37x | 1.75x |
IPO Synopsis
Paradeep Phosphates, a leading fertilizer company, has received a nod from SEBI to raise funds through an IPO. The initial share sale will comprise a fresh issue of equity shares worth  Rs.1,044 crore and an offer for sale (OFS) of up to 11.85 cr shares.by its existing shareholders and promoters.

Under the OFS, its promoter, Zuari Maroc Phosphates Pvt Ltd (ZMPPL) will offer up to 75,46,800 shares whereas Government of India will offer up to 11,24,89,000 equity shares. The Government of India holds 19.55% of shares while 80.45% shares are held by Zuari Maroc Phosphates Pvt Ltd. Axis Capital, ICICI Securities, JM Financial and SBI Capital Markets are the lead managers to the issue. PPL's primary focus is the production and marketing of complex phosphatic fertilizers.

Objective of Paradeep Phosphates IPO

Proceeds of fresh issue will be used for
1. To partly finance the acquisition of the fertiliser manufacturing facility in Goa
2. For payment of debt
3. General corporate purposes
About Paradeep Phosphates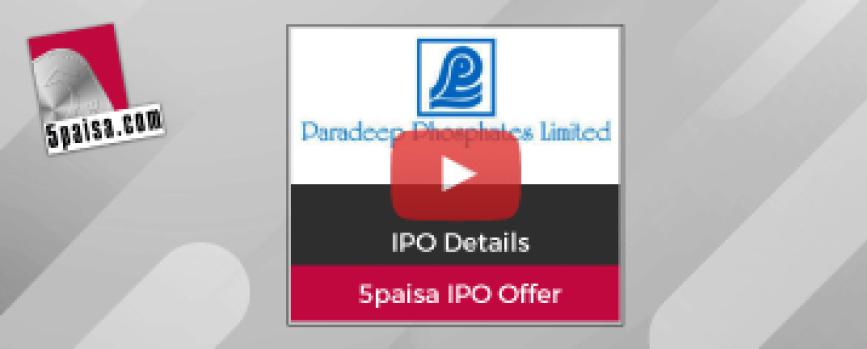 Paradeep Phosphates Ltd (PPL), is part of Adventz Group of Companies led by the group Chairman Saroj Kumar Poddar. It is a subsidiary of Zuari Maroc Phosphates Private Limited (ZMPPL), a joint venture between the Adventz group company, Zuari Agro Chemicals Limited, and Maroc Phosphore S.A., a wholly owned subsidiary of OCP, Morocco (Office Cherifien des Phosphates). 
Paradeep Phosphates is primarily engaged in manufacturing, trading, distribution and sales of a variety of complex fertilizers such as di-ammonium phosphate (DAP) and NPK fertilizers. Its fertilizers are marketed under brands like 'Jai Kisaan Navratna' and 'Navratna'.

Phosphate rock is processed to produce phosphorous, which is one of the three main nutrients most commonly used in fertilizers (the other two are nitrogen and potassium). India has negligible Phosphate reserves and is dependent on imports of Phosphate rock (a source raw material) or Phosphoric Acid (an intermediate raw material) or DAP (finished phosphatic fertilizer). The primary raw materials include Phosphate Rock, Phosphoric acid, Sulphur, Ammonia and MOP. The raw material is sourced locally as well as from various other countries such as Morocco, Jordan, Qatar and Saudi Arabia.

Upon the completion of the Goa Transaction, the company will acquire the business of developing, manufacturing and trading of urea and NPK products carried out at the Goa Facility. Subsequent to the acquisition of Goa Facility, the total fertilizer production capacity is expected to increase by 1.2 million MT, which includes

i) annual granulation capacity of DAP and NPK production plants to increase by approximately 0.80 million MT

ii) annual capacity of producing Urea to be approximately 0.40 million MT

The products are distributed across 17 states in India through the 11 regional marketing offices network and 1,324 stock points. The network includes 4,529 dealers and over 60,257 retailers, catering to over five million farmers in India
Profit and Loss
Balance Sheet
| Particulars (in Rs. Crores) | FY21 | FY20 | FY19 |
| --- | --- | --- | --- |
| Revenue | 5,164.73 | 4,192.87 | 4,357.91 |
| EBITDA | 561.26 | 493.83 | 480.75 |
| PAT | 223.27 | 193.22 | 158.96 |
| Particulars (in Rs. Crores) | FY21 | FY20 | FY19 |
| --- | --- | --- | --- |
| Total Assets | 4,423.17 | 5,010.33 | 5,627.66 |
| Share Capital | 575.45 | 575.45 | 575.45 |
| Total Borrowings | 1,251.17 | 2,297.95 | 3,123.00 |
| Particulars (in Rs. Crores) | FY21 | FY20 | FY19 |
| --- | --- | --- | --- |
| Net cash generated from / (used in) operating activities | 1,501.15 | 1,269.74 | -920.45 |
| Net cash from / (used in) investing activities | -289.33 | -143.16 | -103.18 |
| Net cash flow from / (used in) financing activities | -1,124.38 | -1,141.23 | 1,018.45 |
| Net increase (decrease) in cash and cash equivalents | 87.44 | -14.65 | -5.18 |
IPO Key Points
Strengths

1. Well-positioned to capture favorable Indian fertilizer industry dynamics supported by conducive government regulations.

2. Second largest manufacturer of Phosphatic fertilizers in India.

3. Secure and certified manufacturing facility and infrastructure and unutilised land available for expansion.

4. Strategic location of the manufacturing facility and sizeable material storage, handling and port facilities.

5. Established brand name backed by an extensive sales and distribution network.

Risks

1. High dependency on agriculture sector, hence any changes in the sector may have immediate effective on the business.

2. Subjected to climatic conditions and is cyclical in nature thus, seasonal variations and unfavourable local and global weather patterns may have an adverse effect.

3. Operates in a regulated industry, thus, changes in government policies will have an effect on the operations and profitability.

4. The firm has only one manufacturing facility until the completion of the Goa Transaction.

5. Historically derived a significant portion of its revenues from operations from a limited number of states.
Valuation and Recommendation
At the upper price band of ₹42, Paradeep Phosphates Limited is demanding a P/E multiple of ~11X based on FY21 earnings while the company's price to sales ratio is at 0.66X of FY21 revenue. The industry average PE multiple is 15.73X of FY21. Considering the favorable Indian fertilizer industry dynamics, it being one of the market leaders in Phosphatic fertilizers in India, its plans to improve cost efficiencies, and its plans to expand distribution channels, we recommend 'Subscribe' to the issue, with long term perspective.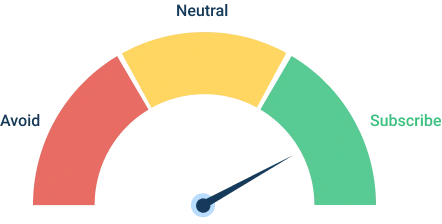 How to apply for IPO?
Login to your 5paisa account and select the issue in the
current IPO section

Enter the number of lots and price at which you wish to
apply for

Enter your UPI ID and click on submit. With this, your
bid will be placed with the exchange

You will receive a mandate notification to block funds in
your UPI app

Approve the mandate request on your UPI and funds
will be blocked
Open account in 5 minutes
Be a part of the 5paisa community now with 10 million mobile app users
There is some issue, try later
Please keep below documents handy:
 PAN Card
 Aadhar Card
 Bank Account Number
IPO Related Articles
Paradeep Phosphates IPO - 7 Things to Know
Paradeep Phosphates Ltd, a leading joint venture fertilizer company in India that has already secured SEBI approval for its IPO in September 2021. However, the company is yet to announce the dates ...Read More
5paisa Research Team
13 Feb 2022
Ethos Ltd IPO - 7 things to know
Ethos Ltd, a high end retailer of exquisite watches in India, had filed its draft red herring prospectus (DRHP) in late January 2022 and SEBI is yet to give its observations and approval for the IP...Read More
5paisa Research Team
20 Mar 2022