Subscription Details
Open Date

14 Jul

Close Date

16 Jul

Lot Size

195 Equity Shares

IPO Size

₹ ₹ 9375.00 - 9895.83 Cr

IPO Price Range

₹ 72 - 76

Min Investment

₹ 14040

Listing Exchange

NSE, BSE
Zomato Ltd IPO Timeline
Basis of Allotment
22 Jul
Credit to Demat Account
26 Jul
IPO Synopsis
The issue an offer for sale of ₹375 crores by the company's early investor—Info Edge—and a fresh issue worth ₹9,000 crores.
The Company proposes to utilise the Net Proceeds towards the following objects:
1.  Funding organic and inorganic growth initiatives; and
2.  General corporate purposes
 
Zomato Shareholding
| | | |
| --- | --- | --- |
| % Shareholding | Pre-IPO | Post-IPO |
| Promoter & Promoter  Group | - | - |
| Public | 95.80 | 96.43 |
| Non Promoter Non Public (Employee Trust) | 4.20 | 3.57 |
Source: RHP
Zomato Ltd IPO Subscription Status
Zomato Ltd IPO Subscription Status
| | |
| --- | --- |
| Category | Subscription Status |
| Qualified Institutional (QIB) | 51.79 Times |
| Non-Institutional (NII) | 32.96 Times |
| Retail Individual | 7.45 Times |
| Employee | 0.62 Times |
| Total | 38.25  Times |
Zomato Ltd IPO Subscription Details (Day by Day)
| | | | | | |
| --- | --- | --- | --- | --- | --- |
| Date | QIB | NII | Retail | Employee | Total |
| July 14, 2021 17:00 | 0.98x | 0.13x | 2.70x | 0.18x | 1.05x |
| July 15, 2021 17:00 | 7.07x | 0.45x | 4.73x | 0.36x | 4.80x |
| July 16, 2021 17:00 | 51.79x | 32.96x | 7.45x | 0.62x | 38.25x |
About Zomato Ltd
According to RedSeer, Zomato is one of the leading Food Services platforms in India in terms of the value of food sold, as of March 31, 2021. During Fiscal 2021, 32.1 million average MAU visited zomato platform in India. As of March 31, 2021, the company is present in 525 cities in India, with 389,932 Active Restaurant Listings. Zomato's mobile application is the most downloaded food and drinks application in India in each of the last three fiscal years since Fiscal 2019 to Fiscal 2021 on iOS App Store and Google Play combined, as per App Annie's estimates. While the company had a footprint across 23 countries outside India as of March 31, 2021, Zomato  have taken a conscious strategic call to focus only on the Indian market going forward. Given the large market opportunity in India, the company believes a focused Zomato will enhance the value for all the stakeholders.
Zomato Ltd Promoter Holding
Financial of Zomato Limited
| | | | |
| --- | --- | --- | --- |
| Particulars (Rs crore) | FY19 | FY20 | FY21 |
| Revenue from Operations | 1,313 | 2,605 | 1,994 |
| EBITDA | -2,243 | -2,305 | -467 |
| PAT | -1,010 | -2,385 | -816 |
Key Points of Zomato:
Choice between sensible growth vs. profitable growth: 
While food delivery companies have historically focused on hyper growth with little focus on profitability, pandemic has shown that such business models can generate profitability on unit economics basis. We expect Zomato to sustain focus on growth, albeit also be prudent about margins. We believe the food delivery market has not yet reached the stage when companies can start thinking about profitability at the expense of growth. 
Creating a food super app or the Indian Meituan? 
With its delivery and dine-out businesses, Zomato is probably the only scaled up app that has offerings that match those of Yelp, DoorDash and OpenTable in a single app. Further, through its B2B supply business, Hyperpure, and potential foray into B2C grocery through Grofers, it is metamorphosing into a food-tech super app catering to a large part of the consumer food chain. With US$2bn in cash post its IPO, Zomato may focus on international expansion in the long term, while venturing into Meituan's model of offering travel & other services may be tried too.
No room for a third player, strong enough entry barriers: 
Zomato and Swiggy have both raised more than US$4.5bn till date, to reach their current scale. Some players such as Food Panda and Uber Eats, with expertise in food delivery, have already exited the Indian market. We believe the food delivery business cannot be built as an adjacency to another horizontal play and requires razor-sharp focus to drive returns. Hence, any threat from a third, well-funded player is low. Also, a new player would have to compete with existing offerings and differentiate on factors other than pricing, for building a sustainable base.  
Risks:
The company has a history of net losses and expects bigger expenses in the future.
The COVID-19 pandemic, or a similar public health threat, has had an impact and could further impact the business and financial performance of the company.
Failing to retain existing restaurant partners, customers or delivery partners or failing to add new restaurant partners, delivery partners or customers, may have an adverse impact on the business.
How to Apply for an IPO?
Login to your 5paisa account and select the issue in the current IPO section
Enter the number of lots and price at which you wish to apply for
Enter your UPI ID and click on submit. With this, your bid will be placed with the exchange
You will receive a mandate notification to block funds in your UPI app
You will receive a mandate notification to block funds in your UPI app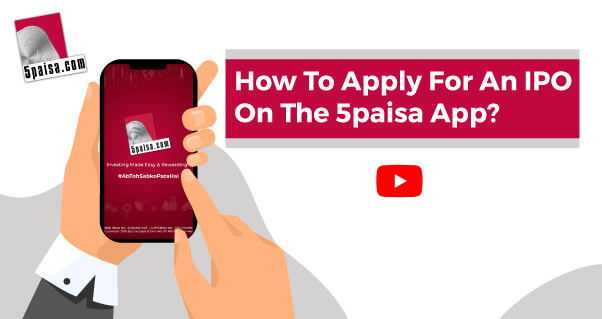 Don't have a Demat account? Open one with 5paisa today!
Keep your documents and get your account activated to start applying for Zomato Ltd IPOs in just few hours.
Have more question about Zomato Ltd IPO?
Join 5paisa community and ask your questions