Star Health Allied Insurance Company Ltd IPO
IPO Details
Open Date

30-Nov-21

Close Date

02-Dec-21

Lot Size

16

IPO Size

₹ 7,249.18 Cr

IPO Price Range

₹ 870 to ₹900 per equity share

Min Investment

₹ 13,920

Listing Exchange

NSE, BSE

Basis of Allotment

07-Dec-21

Refunds

08-Dec-21

Credit to Demat Account

09-Dec-21

Listing Date

10-Dec-21
Star Health Allied Insurance Company Ltd IPO Subscription Status
| | |
| --- | --- |
| Category | Subscription Status |
| Qualified Institutional (QIB) | 1.03 Times |
| Non-Institutional (NII) | 0.19 Times |
| Retail Individual | 1.09 Times |
| Employee | 0.10Times |
| Total | 0.79 Times |
Star Health IPO Subscription Details (Day by Day)
Date

QIB

NII

Retail

Employee

Total

November 30, 2021 17:00

0.00x

0.01x

0.64x

0.03x

0.12x

December 01, 2021 17:00

0.07x 

0.02x 

0.89x 

0.05x 

0.20x 

December 02, 2021 17:00

1.03x

0.19x

1.09x

0.10x

0.79x
IPO Synopsis
Star Health Insurance IPO Synopsis -
Star Health IPO comprises of a fresh issue worth Rs.2,000 crore and an offer for sale up to 60,104,677 equity shares. Star Health IPO is opening for subscription between 30 November and 2 December. The price band for Star Health IPO issue has been set as Rs.870-Rs.900 per share.
The promoters of this issue are Safecorp Investments India LLP, WestBridge AFI I and Rakesh Jhunjhunwala. The company has close relations with numerous banks across India. The book running lead managers to the IPO are CLSA India Pvt Ltd, Credit Suisse Securities (India) Pvt Ltd, and  Jefferies India Pvt Ltd. The co- book running lead managers are IIFL Securities Ltd, Ambit Pvt ltd, DAM Capital Advisors Ltd and SBI Capital Markets Ltd. Safecorp Investments is offloading approximately 30,683,553 equity shares in the OFS. 
 
About Star Health Allied Insurance Company Ltd
Star Health Insurance, founded in 2006, is the first standalone health insurance (SAHI) company in India. Since then, the company has become the largest SAHI company in the entire insurance market of the country with a Gross Written Premium (GWP) of Rs.9,348.95 crores in FY21. They have a pan-India network of 737 health insurance branches, spread across 26 states and 4 union territories. Star Health Insurance's product suite has insured 20.5 million lives in FY21.
The company plans to use the proceeds from the issue to enhance and augment the capital base of the company in FY22. 
The company has 14,273 permanent employees as of March 31,2021. The average age of the employees is 37 years. The company has the highest number of senior officials of any SAHI company, based on average age and years of experience. 
| | | | |
| --- | --- | --- | --- |
|   | FY21 | FY20 | FY19 |
| Total Employees | 14,273 | 13,042 | 10,999 |
| | | | |
| --- | --- | --- | --- |
| PARTICULARS | FY21 | FY20 | FY19 |
| Equity Share Capital | 548.087 | 490.638 | 455.576 |
| Total borrowings | 250 | 250 | 250 |
| Net Worth | 3,484.6 | 1,628.6 | 1,215.7 |
| | | | |
| --- | --- | --- | --- |
| PARTICULARS | FY21 | FY20 | FY19 |
| Total Income | 75,68.7 | 55,54.9 | 4,337 |
| PAT | (825.5) | 268 | 128.2 |
| EPS (per share in Rs) | (16.54) | 5.59 | 2.81 |
Star Health Insurance is the largest private company in the Indian health insurance sector and accounts for 16% market share in FY21. And, Star Health is the only SAHI in the top 5 health insurance companies. The company witnessed an increase of 4.9% in market share, between FY18 and FY21. The company accounts for 31% of the gross premiums collected by the retail health insurance industry in FY21. This premium was 3 times any of its close competitors. 
Star Health has a network of around 350,000 agents in India as of March,2020, which is followed by CARE which has 125,000 agents as of the same date. 
The company also was the only SAHI to have a healthy ROE in FY20, having more than 10% ROE in the last three fiscal years. The company also has the maximum number of offices in India. 
 
IPO Key Points
Strengths

1. Star Health Insurance offers a large variety of products and services which allows the company to grab a larger market share and customer base
2. With the recent pandemic, many young professionals and people are getting read to invest in insurances. Due to the huge network and general goodwill in the market, Star Health Insurance has a higher probability of capturing these new customers
3. The company has a strong risk management focus along with a high quality customer service and superior claims ratio
4. A strong and experienced senior management team

Weakness

1. The plans and policies that are provided by the company are very common and almost all of its competitors provide the same policies.
2. There is a stagnancy in innovation in the company, which can become a problem in the long run.

Risks

1. The insurance of the company's assets could prove to be inadequate in case of a serious unanticipated loss
2. If there are higher than expected expenses, this could affect the financials of the company, adversely
3. Failure to maintain a good business relationship with various hospitals and will affect the company very negatively

Interesting Facts

1. Has an active network of about 9,500 hospitals
2. The company sold nearly 43 lakh insurance policies in the period between April 2020 and November 2020
3. Promoter, Rakesh Jhunjhunwala will not be selling his shares in the OFS, according to the DRHP



How to apply for IPO?
Login to your 5paisa account and select the issue in the
current IPO section

Enter the number of lots and price at which you wish to
apply for

Enter your UPI ID and click on submit. With this, your
bid will be placed with the exchange

You will receive a mandate notification to block funds in
your UPI app

Approve the mandate request on your UPI and funds
will be blocked
Open Demat Account in 5 minutes
Be a part of the 5paisa community - the first listed discount broker of India
There is some issue, try later
Contact Details of Star Health Allied Insurance Company Ltd IPO
Contact Information
Star Health and Allied Insurance Company Ltd
No.1, New Tank Street,Valluvarkottam High Road,
Nungambakkam, Chennai 600 034
Phone: +91 44 2828 8800
Email: investors@starhealth.in
Website: http://www.starhealth.in/
Star Health Allied Insurance Company Ltd IPO Lead Manager
Ambit Private Limited
Axis Capital Limited
BofA Securities India Limited
Citigroup Global Markets India Private Limited
CLSA India Private Limited
Credit Suisse Securities (India) Private Limited
DAM Capital Advisors Ltd (Formerly IDFC Securities Ltd)
ICICI Securities Limited
IIFL Securities Ltd
Jefferies India Private Limited
Kotak Mahindra Capital Company Limited
SBI Capital Markets Limited
IPO News
Top Stories for you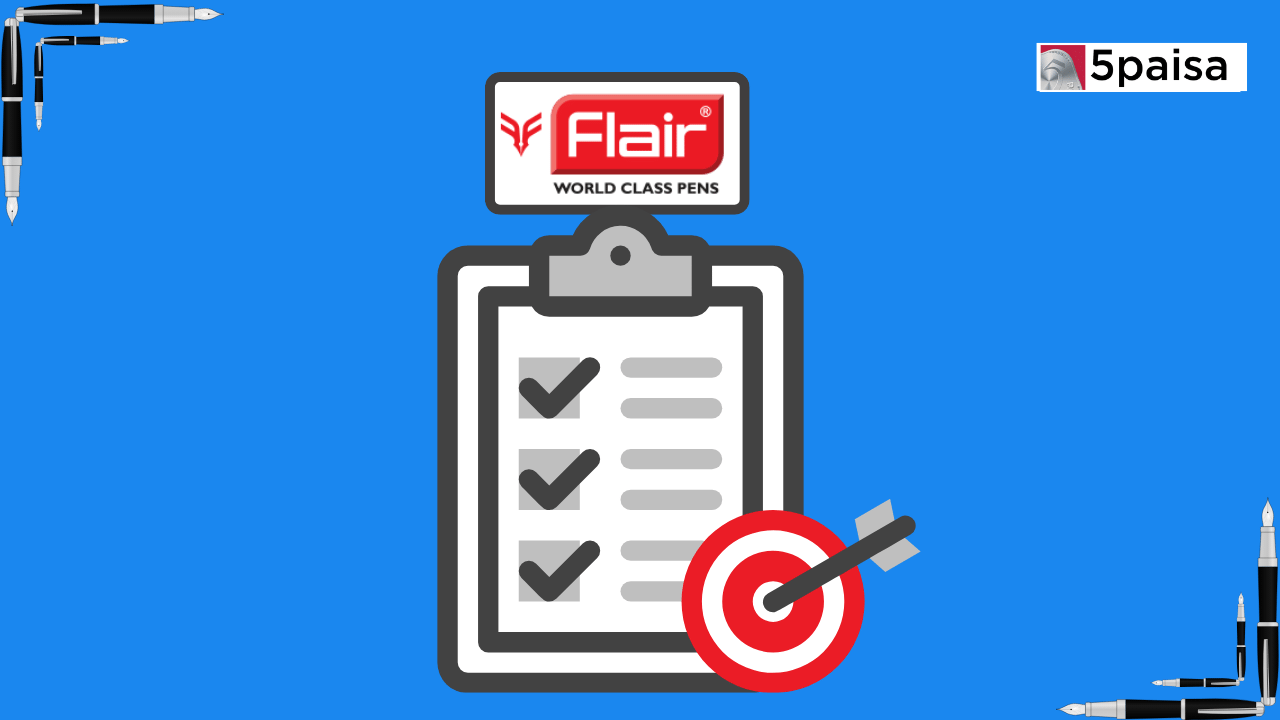 Strong listing for Flair Writing Products IPO, then hits lower circuit Flair Writing Products IPO had ...
IPO Blog
Top Stories for you
Quick take on the IPO of Rocking Deals Circular Economy Ltd The IPO of Rocking Deals Circular Economy Ltd opened for subscription on 22nd November 2023 and closed for subscription on 24th November 2023. The stock of the company had a face value of ₹10 per share and it is a book building issue, with the price band fixed in the range of ₹136 to ₹140 per share. Being a book built issue, the final price will be discovered ...
IPO Guide
Top Stories for you
The IPO cycle, also referred to as Initial Public Offering Cycle, allows private companies to go public and offer the company's shares to the general public for the first time. It ...